Marlon Vera shares his views on weight cuts! UFC Vegas 53 has finally come to an end. The event showed some amazing fights and brought the action back to Vegas. All the fighters showed excellent skills and proved why they are fighting in the biggest MMA promotion in the world.
The main fight at the event was Vera vs Font and the fight delivered what it promised. The 5 round fight ended with Vera winning the match with a unanimous decision and Rob Font going back with a defeat. Marlon scored multiple knockdowns but failed to finish the fight with a knockdown however, he left Rob bloodied and bruised.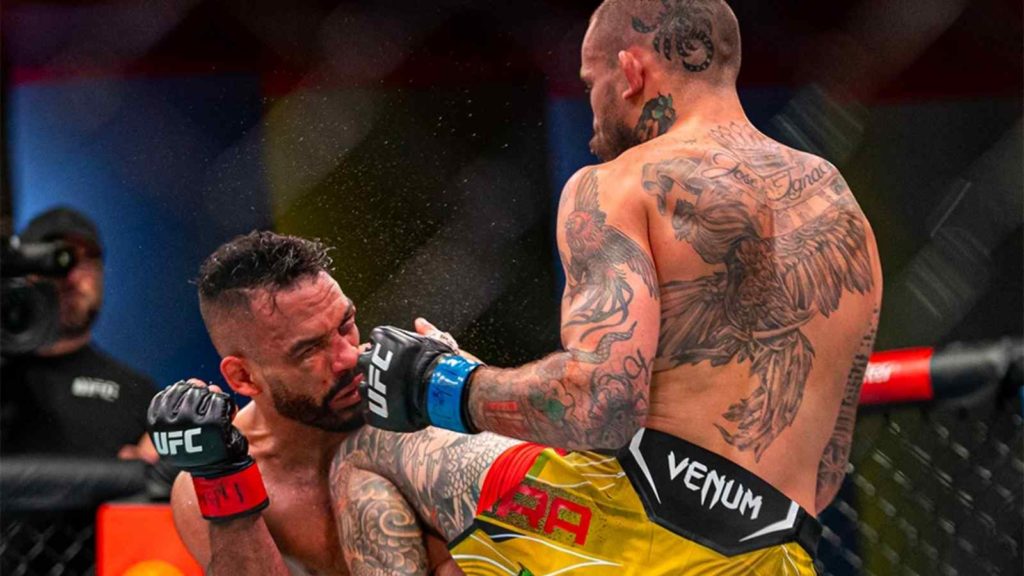 The judges scored the fight 48-47, 49-46, 49-46 in the favor of Marlon Vera and it was Vera's third consecutive victory. During the post-fight interview, he said, "It means the world. I feel like everything I dream in my life is happening. This is amazing. I'm living the dream. I'm going to be a world champion."
Marlon made a bold statement. When asked what he felt about Rob Font missing the weight during the weigh-in, Marlon replied: "You know some 35ers should fight at 45 but seems like they don't have the balls to do it you know, I don't have a problem about it but I do believe that big weight cuts, it's just as equal as cheating."
Rob Font missed the weight on Friday during the weigh-in when he came in at 138.5 which is around 2.5 pounds over the limit. Marlon Vera accepted the fight at catchweight and Rob was fined 20% of his match fee.
Related: "Wasn't safe anymore"- Rob Font discuss missing weight for UFC Vegas 53 headliner against Marlon Vera
"I would love to kick his a**"– Marlon Vera wants a Five round fight against Jose Aldo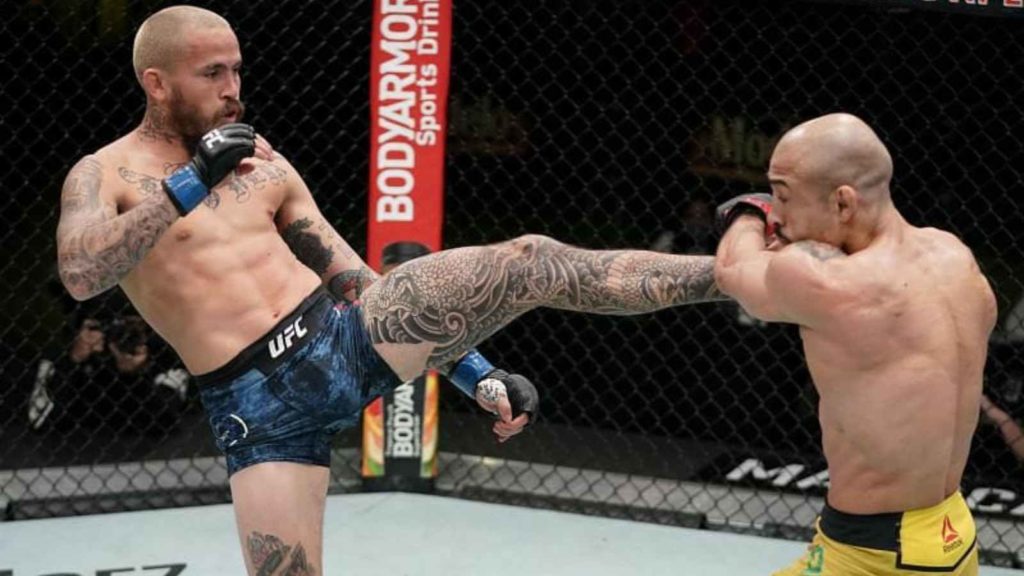 After a dominating victory against Rob Font, Marlon Vera is looking for another big match-up for himself. when asked about any other potential match-up in the top five of the division Marlon replied: "I Would love to fight Jose Aldo again and especially in a five rounder just because he declined a five rounder. I would love to kick his a** and if we fight again I will finish him I promise."
Jose Aldo and Marlon Vera fought each other at UFC Fight NIGHT in 2020 which resulted in Jose Aldo winning the fight by unanimous decision. The fight was 3 rounds and the judges scored the fight 29-28, 29-28, 29-28 for Jose Aldo.
A five-round fight between Jose Aldo and Marlon Vera could be an interesting fight as both fighters are on a winning streak.
Also read: "What a performance," Jorge Masvidal, Ali Abdelaziz and more react to Marlon Vera's career-defining victory at UFC Vegas 53