Here's how Merab Dvalishvili vs Jose Aldo went down! The sport of mixed martial arts is known for the excitement and thrill it provides. Over the years, MMA has made its mark and has emerged as the fastest-growing sport in the world. Leading this humongous rise are frontrunners UFC.
The promotion has never failed to disappoint and continues to create unique events. Similarly, at UFC 278, fans were treated to an epic contest between Brazilian MMA legend Jose Aldo and the Georgian powerhouse Merab Dvalishvili.
After suffering a slump in his 145-pound career, Aldo moved to the bantamweight division. While many disputed this move initially, the change has worked well for the former champion. Going into this fight against Merab, Aldo scored three consecutive wins over the likes of Marlon Vera, Pedro Munhoz, and Rob Font. While Aldo's 3-fight win streak seems impressive, Dvalishvili's record is even more impressive. The Georgian fighter was on a 7-fight win streak.
A victory for either Aldo or Dvalishvili would only push their case for a title shot. However, the former was unlucky when it came to winning as the Georgian prevailed.
Related: "I don't see myself fighting Conor," Aldo ends speculations for a rematch against Conor McGregor
Merab Dvalishvili beat Jose Aldo to solidify his position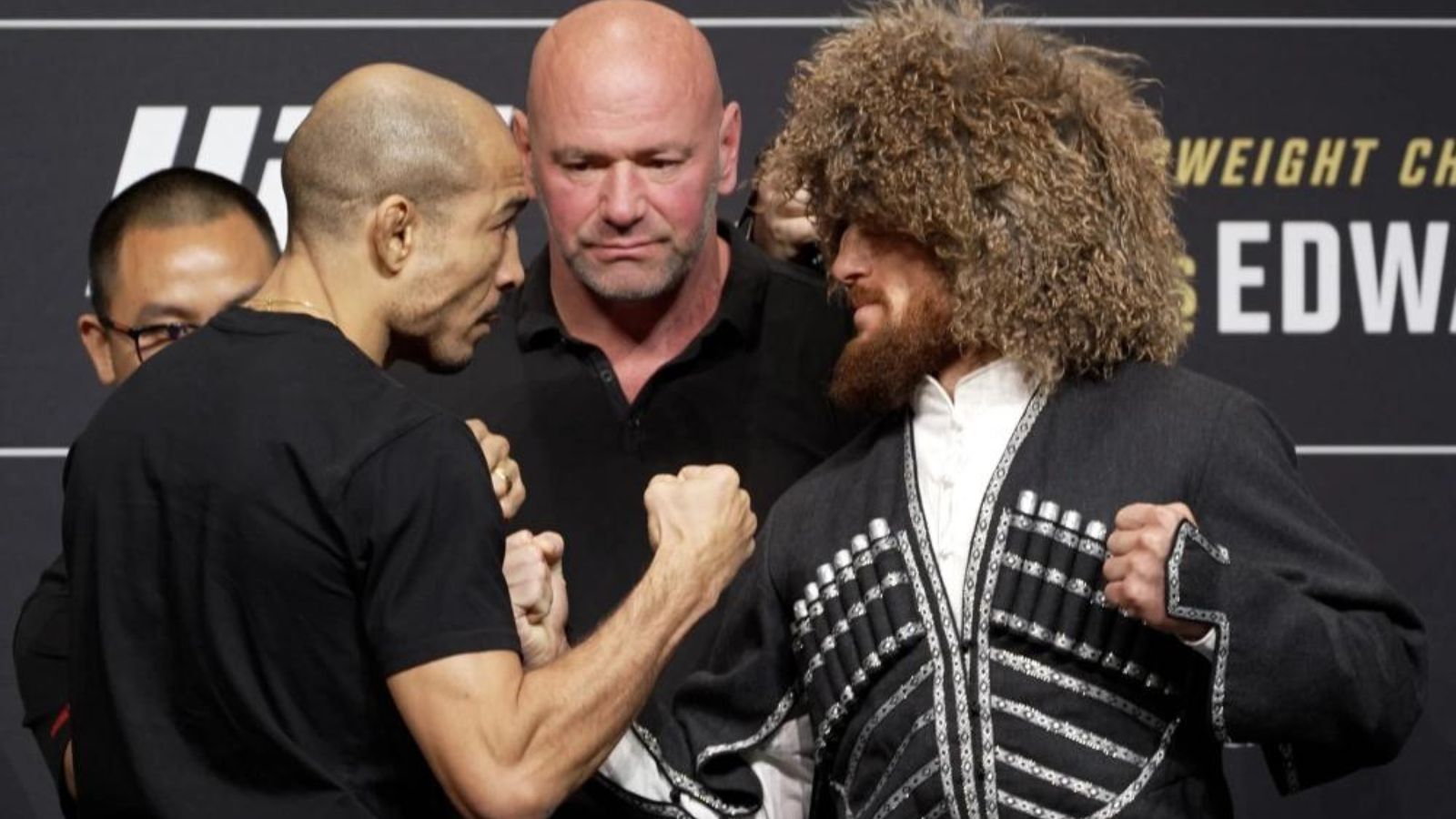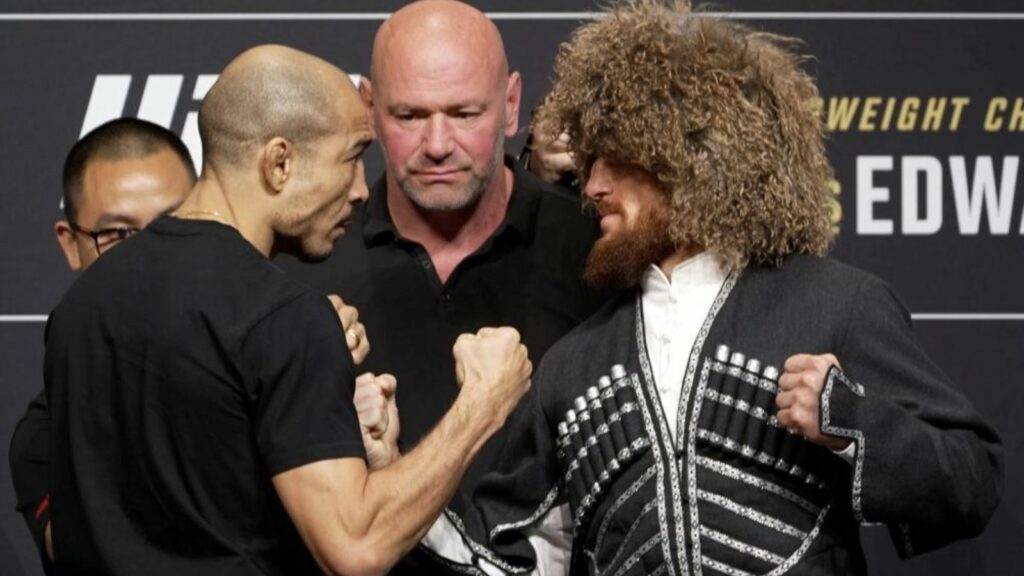 Round 1: The opening round of the contest between Aldo and Dvalishvili was a tough one to score. While the former 145-pound champion landed leg kicks, Dvalishvili attempted takedowns. However, Dvalishvili's attempts did not meet success as Aldo was able to defend the same.
Round 2: The second round was no different from the first round. However, this time Dvalishvili had way more control time. The Georgian showed a relentless hunger to take Aldo down. While he tried to do the same multiple times, Dvalishvili was unsuccessful. But, the Georgian had control over the fence which proved significant in the eyes of the judges.
Also Read: "If I can pick one will be Aldo"- Marlon Vera calls out Aldo for a rematch
Round 3: The final round of this fight saw Dvalishvili attempting to strike with Aldo. The round began with the Georgian taking the center of the octagon. He did a good job to keep Aldo in the cage. While Dvalishvili kept pressuring Aldo, the Brazilian had little output. Towards the end of the round, Dvalishvili attempted some takedowns but met with no success.
Result: Merab Dvalishvili beat Jose Aldo via unanimous decision (29-28, 29-28. 30-27)
Also Read: Aldo thanks Navy boxing for taking his boxing skills to the next level before UFC 265