For Conor Mcgregor, the fight game is not only a battle of fists but a battle of words as well. He takes his battles very seriously as he trains hard in the gym and tweets harder on Twitter. However, with his recent tweet, he insulted all the top coaches. Although this tweet was later deleted, it had already made the news. Michael Bisping later addressed this tweet. He ended up making a fool out of Conor, without saying much.

This time around Mcgregor took shots at the top UFC coaches Javier Mendez, Trevor Wittman and more. He then promoted SGB Ireland with coach John Kavanagh, in the same tweet. Michael Bisping who in the past has roasted Conor on several occasions took notice of this. On his podcast, Believe You Me with Anthony Smith, Bisping sarcastically mentioned, "the SGB has trained so many top UFC fighters". Bisping then asked Anthony Smith to name top SGB-trained fighters in the UFC which was met with utter silence from Anthony's side.

Bisping later went on and proved that Conor Mcgregor was the only top fighter from SGB Ireland with maybe Johnny Walker. 'The Count' is one of the best trash-talking geniuses ever produced in the UFC. Both Anthony Smith and Bisping had a laugh at the end.
Related:
"So gross" – Fight fans weirded out as Conor McGregor's partner intimately chokes him live during UFC 285 broadcast
Conor Mcgregor is all praise for his coach John Kavanagh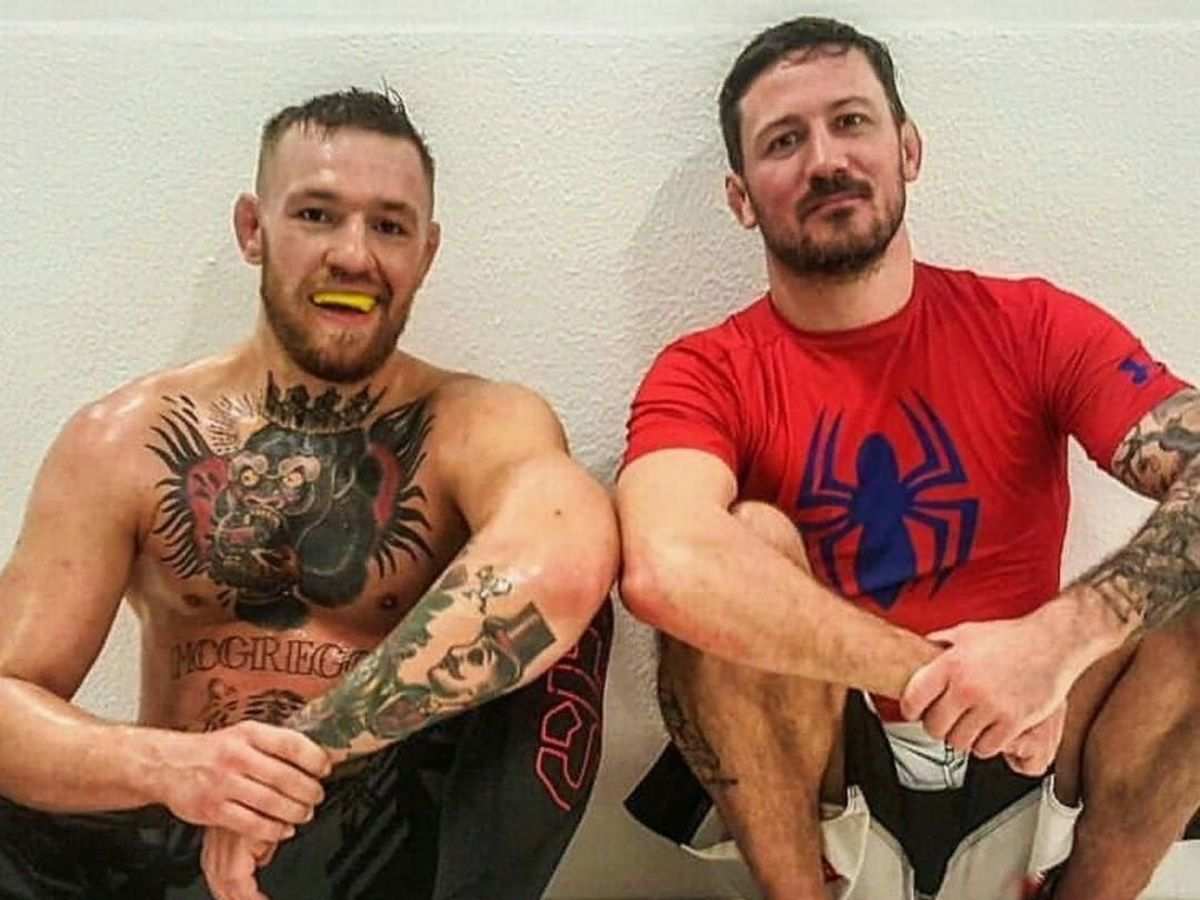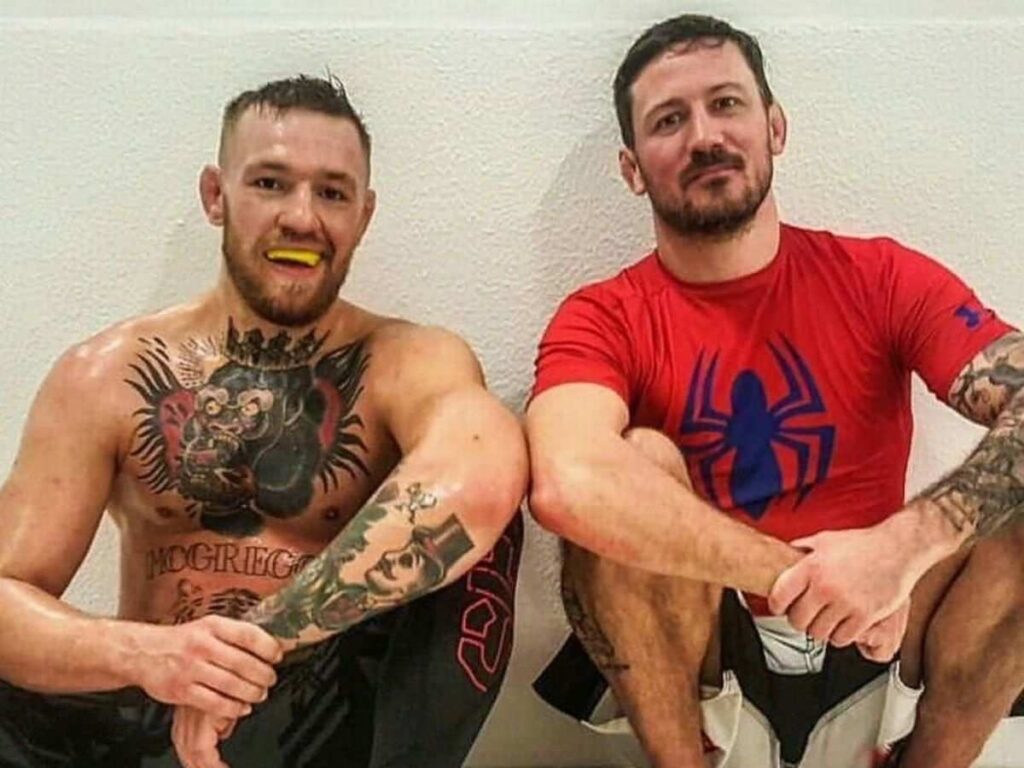 Ever since he began his journey in the octagon Conor Mcgregor has been training with the same coach. There might have been slight changes in his team members, but his head coach has always been the same. Coach John Kavanagh is widely regarded as one of the best MMA coaches in the world and a core part of Conor's training camps.
Many suggested Conor McGregor fire Kavanagh after his recent losses. Yet, he still plans to move forward with Kavanagh, for his fight against Michael Chandler. In his recently deleted tweet where Mcgregor took shots at every top UFC coach, he praised Kavanagh and his training methods at SGB Ireland.
In one of Conor Mcgregor's old interviews, we can see him talking about how Kavanagh played a key role in convincing him to pursue a career in MMA. For someone who stuck with Conor from the start, Kavanagh has been instrumental in McGregor's rise to fame.
In case you missed:
When 19-year-old Conor McGregor burst into tears after tapping out for the first time inside the cage
"Yes he could," Ian Garry claims Leon Edwards would admit to losing to him in a potential bout