When choosing his next battle, Stephen Thompson is using sound judgement. Former two-time UFC welterweight title contender Thompson is currently on a two-fight losing streak after being outworked by the grappling of Gilbert Burns and Belal Muhammad. Thompson is completely aware of and respects that wrestling is a component of the sport, but he also knows there are many notable competitors in the class who would be more receptive to his striking-based approach.
Thompson hasn't fought since losing to Muhammad at UFC Fight Night 199 in December, and while he would typically have done so by now or at least have one planned, he is instead serving as a sensei for Season 4 of Karate Combat, which premieres on Saturday and is broadcast live on the promotion's website. Thompson is aware that this is a crucial time in his career and that he needs to make the right decision.
Related:- WATCH: Stephen "Wonderboy" Thompson and Georges St Pierre recreate the Oscars Will Smith slap
"Getting the right fight for my next one"- Stephen Thompson is using sound judgement choosing his next bout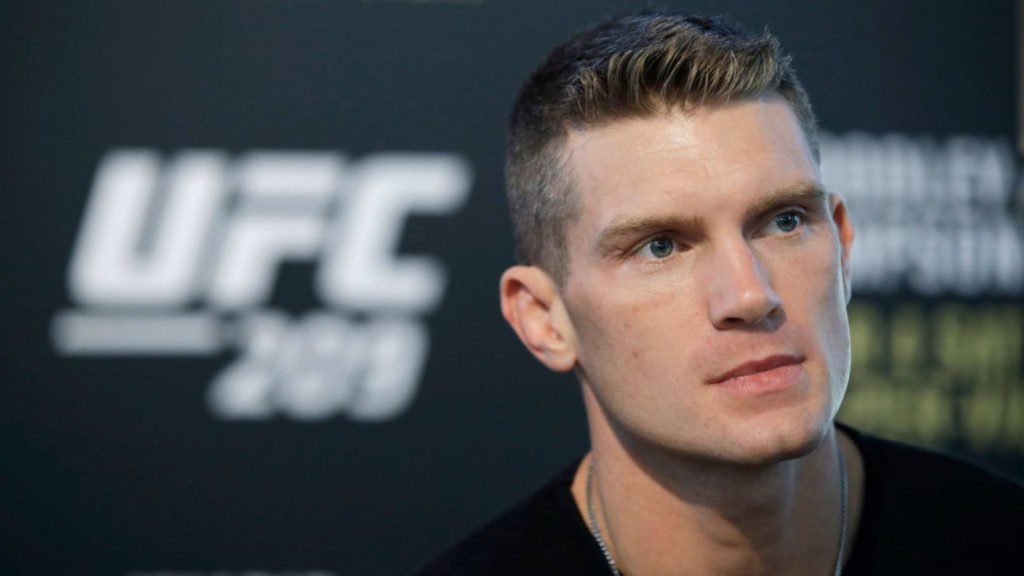 Thompson, who is now ranked No. 7 in the welterweight division says there are several solid choices available at 170 pounds. Simply bringing something to existence is all that is required. In a recent interview with MMA junkie, Stephen stated, "Getting the right fight for my next one, I think that has a lot to do with maybe why it's taking so long". When asked about anyone specific he has in his mind he stated, "You've got Pereira, who just came off of a win. I think he just beat (Santiago) Ponzinibbio. He's a good one. Obviously, you have Kevin Holland who just won his fight. I know he's calling out Sean Brady, but he's definitely a guy who is moving up the rankings quick. He was great at 185, he made the cut to 170 fairly easy. There's a lot of guys that I'm keeping my eye on, because they're coming up the rankings pretty quick and they're dangerous guys. There's a lot of guys."
The UFC's official rankings place Thompson as the No. 7 welterweight contender right now. If Kevin Holland wins his match against Stephen and extends his winning streak to three, he'll likely finish in the top ten.
Also read:- UFC's "Wonderboy", Stephen Thompson reveals his most devastating moment from UFC 264
Also read:- Watch: Chris Weidman rag dolls Stephen 'Wonderboy' Thompson in a recent training video