Nate Diaz will make his professional boxing debut against Jake Paul. The bout will happen in the state of Texas. However, it comes with a catch for Diaz's upcoming boxing match.
A journalist asked Diaz about potential drug testing before his match with Jake Paul. Diaz hilariously replied, "There's a lot of weed (marijuana) in mine." However, another journalist quickly stated about a no-tolerance policy on weed in Texas. Diaz replied, "Wait! What happened?" in a shocking tone. The reporters further explained the regulations to Diaz. MMA fans know about the love Nate Diaz has for marijuana. He and his brother, Nick Diaz, got suspended multiple times for failed drug tests.
After hearing about the potential drug testing and suspension, Nate said, "Let's go to California." California is the home state of the Diaz brothers. The state does not criminalize the use of marijuana. The Athletic Commission in California does not penalize a fighter for smoking marijuana. However, the rules are harsher in Texas. Laws in Texas State state, "Possession of 2 ounces or less of marijuana is a misdemeanor, punishable by up to 180 days imprisonment and a fine not to exceed $2,000."
Diaz must be careful ahead of his boxing debut against Paul in August. The bout already faced one cancellation after Diaz beat up a lookalike of Logan Paul. If Diaz fails the drug test for a potential marijuana metabolite in his system, the fight may not happen. In the meantime, Diaz and his team will exploit a loophole in the laws to avoid the bout's cancellation.
Related: "Absolute Clown" – MMA Journalists and fighters team up to defend Nate Diaz after a 'fake' journalist blatantly disrespected the Stockton fighter
Nate Diaz reveals the contract for boxing debut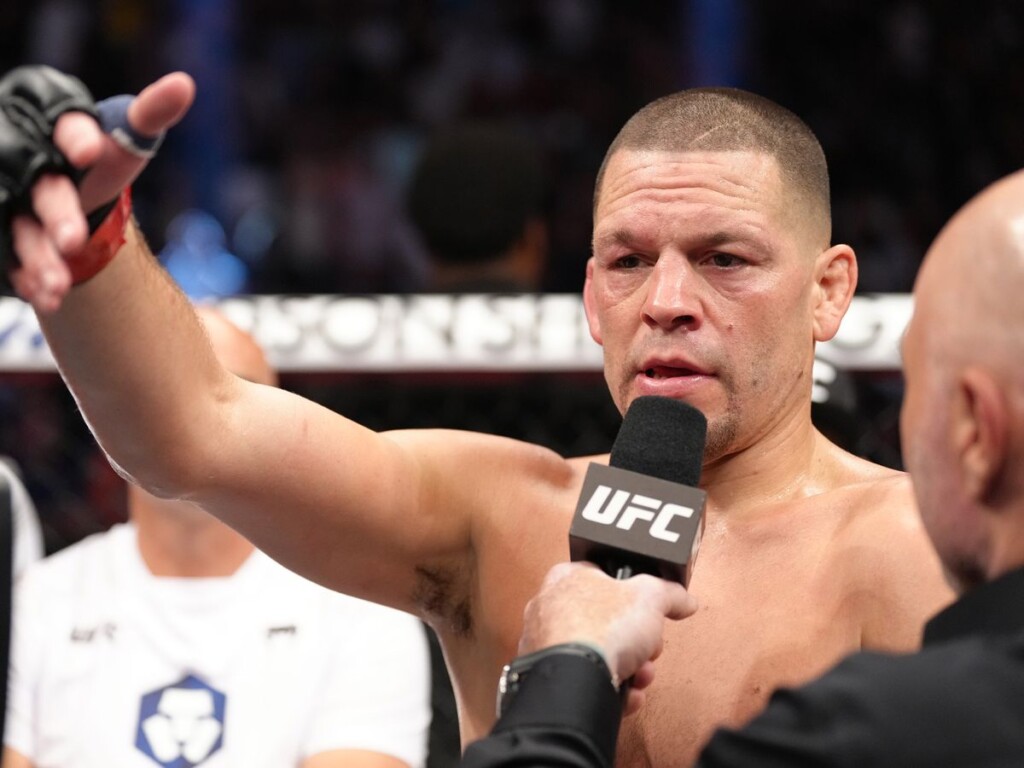 Stockton superstar Nate Diaz left the UFC last year to test free agency. After months of waiting, he finally signed on to box Jake Paul in Texas. Diaz revealed the contract and clauses for his boxing debut.
He said, "No rematch clause. However, if he needs a rematch, we can do a rematch. I ain't hiding away from nothing. I want a rematch if I lose too. The money needs to be split down the middle with the other guy." Diaz revealed there is no rematch clause in the contract. Both fighters will get a 50-50 cut.
Jake Paul lost to Tommy Fury in February for the first time in his career. He will look to bounce back against the former UFC superstar. They will contest the bout at 185 pounds in August. Fight fans look forward to how Diaz performs in his boxing debut.
In Case You Missed It!