Rafael Fiziev and Rafael Dos Anjos surely delivered in what was a pretty mundane event at UFC Vegas 58. The headliners of the fight night completely gave the fans the fight they wanted to see. The rising lightweight prospect took on the former lightweight champion and showed the world that he can hold his own against veterans of the best MMA promotion.
UFC Vegas 58 took place at the UFC Apex in Las Vegas, Nevada. The fight night was headlined by the amazing lightweight bout between two amazing fighters who stylistically matched perfectly with each other. Rafael Fiziev, the lightweight prospect from Azerbaijan, and Rafael Dos Anjos, the former champion of the 155-pound division took on each other to determine who the "Best Rafael of the UFC" was.
At UFC Vegas 58, Fiziev showed that he can stuff takedowns very well and also get back to the feet even if happened to be taken down. In the final round of the fight, Fiziev landed an amazing combo that knocked down RDA to the floor. The Azerbaijani made sure he got the stoppage with a right hand before the referee stopped the fight. While many believed Fiziev earned that victory, a lot of fans, including some fighters like Aljamain Sterling argued on Twitter that the referee stopped the fight early.
Related "The best Rafael in sports" – Rafael Fiziev calls out Rafael Nadal after terrific win at UFC Vegas 58
"It's time to go back home"- Rafael dos Anjos talks about his future in the UFC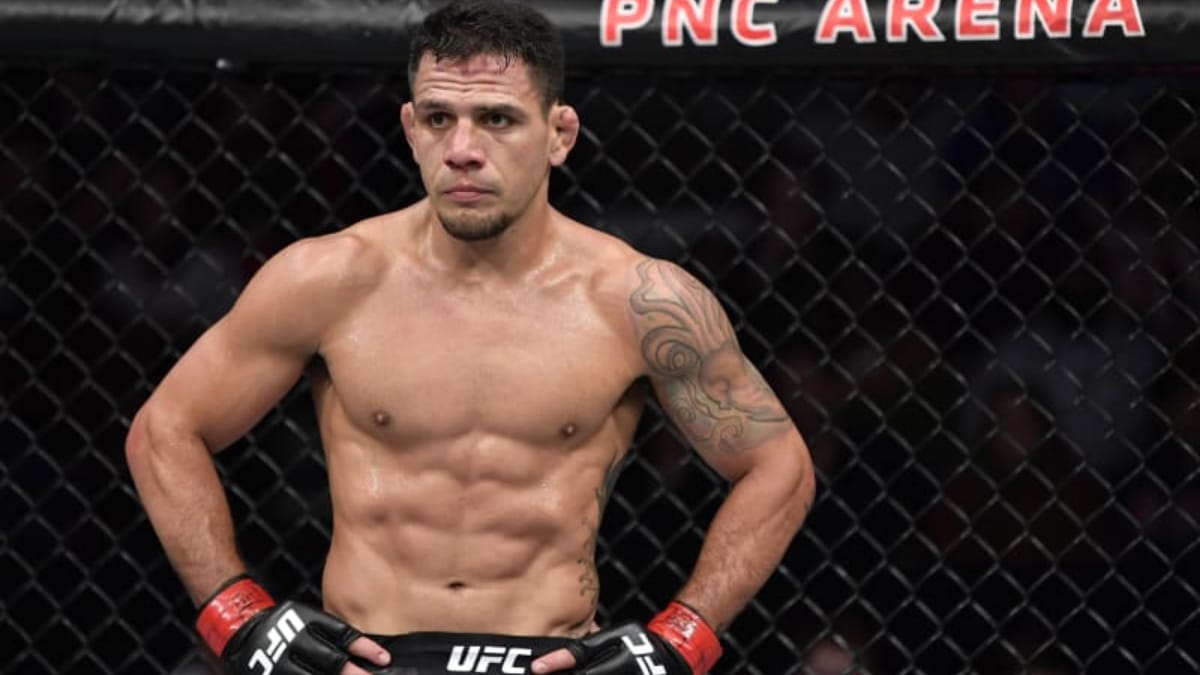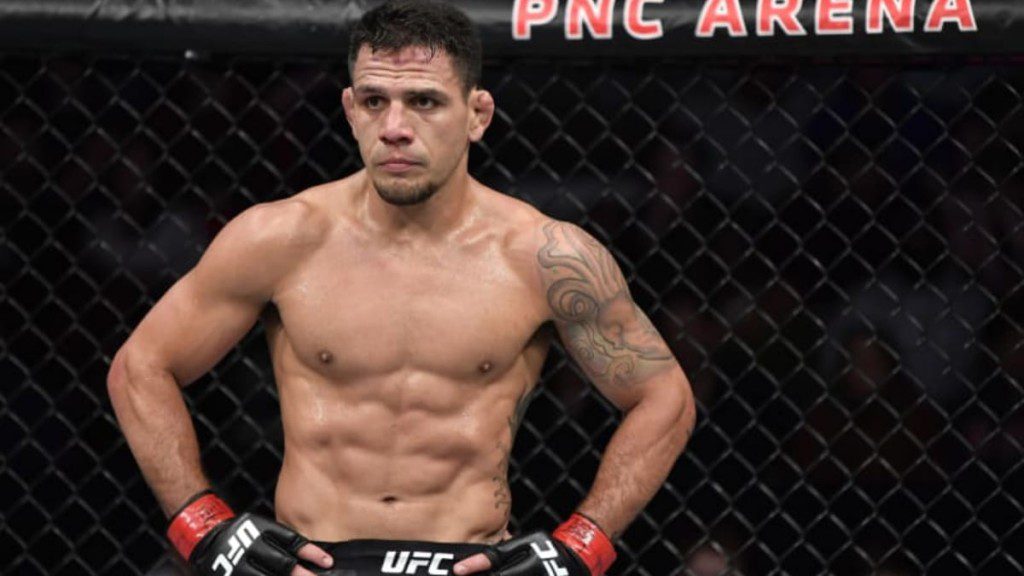 While many argued the referee messed up, RDA thought otherwise, talking to the reporter from ESPN after his fight, he said it was a fair win for Fiziev, and the referee had every right to step in there. He said, "I don't think so. I've got to rewatch the tape, but I don't think so. He won fair and square. I've got to rewatch it, and I was kind of still dizzy, but yeah it was a tough fight. Rafael was a tough opponent. I trained very hard for that fight, and I was really feeling I had my momentum, but that's the game."
He added, "I think I was going to the fifth, I was like, 'I have to put the pressure,' like my style.' I thought he was tired, but he's dangerous. He's got heavy hands, and I should have more careful at the beginning of the round. He's a tough dude. I didn't expect any less from him. I knew guys from east Europe, they're always tough and I knew it would be a hard fight. Actually, his takedown defense impressed me a little bit but I got him down in the fourth, hit him with the flying knee, too."
Talking about his future, he said, "I fought four months ago, I fought Moicano, now I fought Fiziev tonight and I've got to go back home and enjoy my family a little bit. I was away for 16 months and a long layoff with two knee injuries and a hernia, too. Now, it's time to go back home and enjoy my family a little bit and see what the future holds."
Also read – "Always a treat to watch"- Alexander Volkanovski, Dustin Poirier, and others react to Rafael "Ataman" Fiziev's mind-boggling performance against RDA at UFC Vegas 58
Also read – "RDA ROBBED" – Fans debate Rafael Fiziev's terrific knockout of Rafael Dos Anjos at UFC Vegas 58