Since entering the UFC octagon last year, Umar Nurmagomedov (16-0) has become a surging bantamweight contender. The fighter has an undefeated MMA career and is one of the best fighters from Dagestan. Initially, Umar kicked off his UFC career in the featherweight division against Brian Kelleher at UFC 272.
Since then, he has gone on to defeat Nathan Maness and Raoni Barcelos in the Bantamweight division. In a recent tweet, Umar called out Sean O'Malley, the #1 bantamweight contender. The Dagestani fighter is at #11 in the rankings and is yet to be booked for a fight.
Umar Nurmagomedov took digs at Sean O'Malley after revealing details about his conversation with UFC matchmaker, Sean Shelby. "Today we spoke to Sean Shelby and he said many fighters have changed their phone number and email because they are tired of hearing my name," Umar wrote. "Sean O'Malley is the only guy who doesn't have a fight but I was told he's too busy going to the beauty salon to change his hair color," Umar added.
Sean O'Malley is coming off a decision win over former bantamweight champion, Petr Yan at UFC 280. O'Malley's controversial win over Yan has created doubts even in the minds of the UFC matchmakers who are willing to give the fighter a tune-up fight before getting a shot at the UFC Gold. Suga Sean is also reportedly in talks of fighting former two-division champion, Henry Cejudo for the interim bantamweight championship.
Related: WATCH: Paulo Costa hilariously spoofs Conor McGregor's 'Steve Jobs' Proper 12 Whiskey announcement
Following controversial win over Petr Yan, a look at Sean O'Malley's possible opponents for a tune-up fight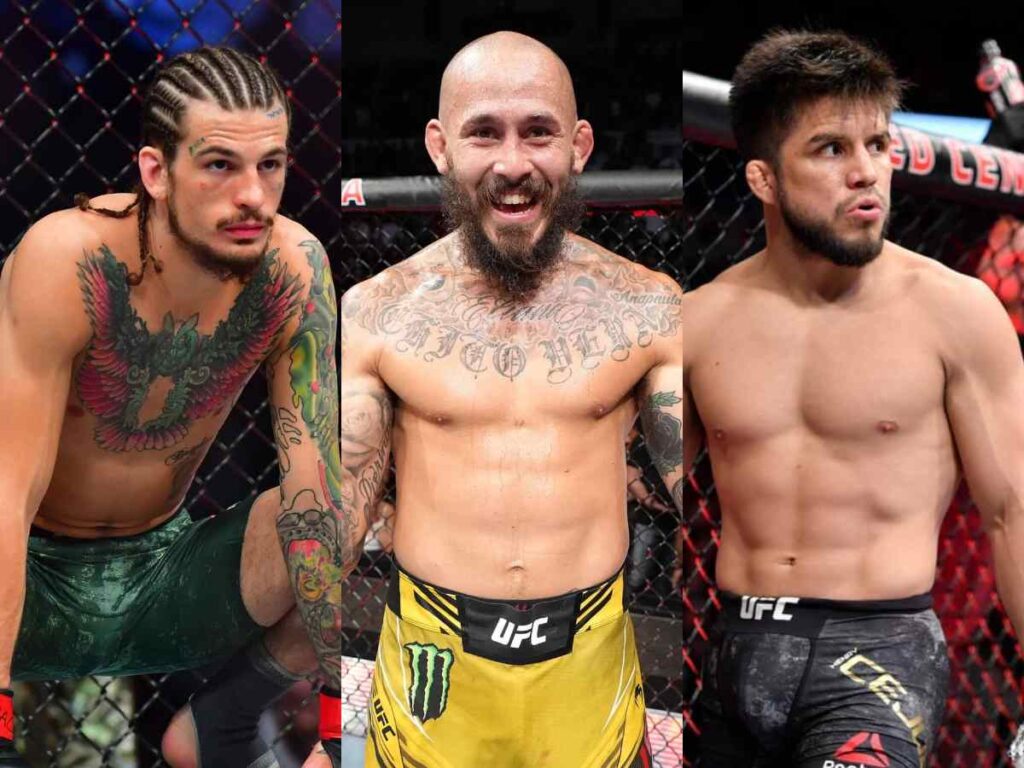 Due to his controversial victory over Petr Yan at UFC 280, the UFC might probably be doubtful about the new cash cow's current abilities to contend for the championship against Aljamain Sterling. Sean O'Malley has already suggested a few names since the UFC 280 victory.
"Me vs Chito is a lot bigger than Me vs Henry. With all the accolades he has, Henry is just not a draw. Me vs Cory Sandhagen is a big fight," Sean O'Malley said. The fighter's undefeated MMA career was intercepted by Chito Vera in 2020, after his KO/TKO victory over Sean O'Malley. Since then, Sean has been working his way up the rankings and could possibly rematch Chito Vera.
Chito Vera is a fighter with incredible grappling and striking prowess. Since joining the UFC in 2014, the fighter has gone through a rough journey to finally reach his potential. Chito (20-7-1) is on a four-fight win streak and is #4 in the UFC bantamweight ranking and could also potentially fight for the title.
Talks about O'Malley vs Cejudo are also on the rise since Sean's revelation of the idea and Henry's interest in returning. Cejudo is a former two-division champion and has been retired since 2020 after a victory over Dominick Cruz. Due to Sean O'Malley's relatively controversial performance and entry to the top spot, UFC matchmakers have decided to let Suga Show take a tune-up fight before jumping into title contention.
In case you missed it:
"Suspend them if they don't use coke" – Fans go wild as Athletic commission suspends Dana White's Power Slap fighter for cocaine use
"Too good to be true" – Conor McGregor responds to fan struggling to comprehend The Notorious One shadowboxing in new The Ultimate Fighter shooting