UFC middleweight champion Sean Strickland took no prisoners when criticizing viral Internet star Andrew Tate. Reportedly, Strickland called Andrew a 'con artist' and accused him of scamming multiple people. However, Andrew's younger brother Tristan Tate has given a stern reply to Strickland after watching his rant on the podcast.
Tristan, on his own podcast, said, "Some fighter (Strickland) the other day, I think he was a boxer or an MMA guy saying something like "Those guys used to scam people with their webcam models. They're bad role models." One, you're a f***ing hypocrite. When you want any type of entertainment business, whether it be a Twitch streaming agency or webcam, or whether you are a boxer or a fighter, you're leaving the door open for some people to completely abuse vices in your name. If you said something like no one bets, no one gambles on fights, no, you lose every contract you have. I came along running my webcam studio years ago, I would do podcasts about the ins and outs of it and advise young men never to partake in these activities. Do not lecture me!"
The Tate brothers rose to fame after going viral on social media over their controversial comments. Both brothers have a rich livelihood due to owning multiple businesses, one of which was a webcam studio. Currently, the Tate brothers are fighting a huge charge of sex trafficking in the country of Romania. After spending three months in a Romanian prison cell, the duo is back popping again on social media sites.
However, the Tate brothers have gained criticism from a lot of famous personalities, including Strickland, over their shady activities in the internet realm.
Related: Andrew Tate's manager has "no respect" for Adin Ross
Fans react to Tristan Tate's reply to Sean Strickland's accusations
Andrew Tate's younger brother, Tristan Tate, hit back at middleweight champ Sean Strickland's accusations regarding scamming. Tate spoke on his platform to showcase his side and accused Strickland of being a 'hypocrite.' Fans were surprised by Tristan's move. However, there were some mixed reactions to this post. Check out some of these reactions.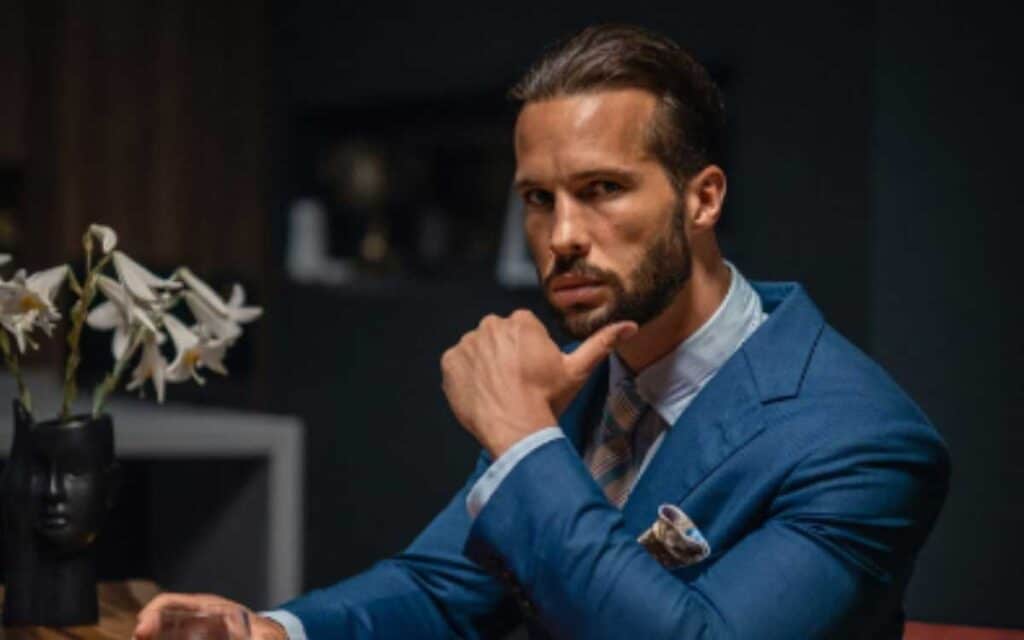 On the topic of controversial statements, Strickland has made a name for himself in this department. His controversial takes on women's voting rights and parental abuse have brought him his share of hate. However, the middleweight champ does not see eye to eye with the Tate brothers.
In case you missed it!