Sergio Ramos has been an avid follower of MMA and UFC. Back in 2020 while he was still at Real Madrid, he called out Conor McGregor to join at a training session at the Spanish capital. This sparked a lot of attention on the internet.
During a training session with the Los Blancos While celebrating one of his goals during practice, Ramos was caught doing the infamous "billionaire swagger" of Conor McGregor. Furthermore, he inquired into McGregor's opinion about his celebration. 
In response, McGregor posted several videos of himself shooting at goals in his backyard and enquired about the Spaniard's opinion of his shot-taking prowess.
Ramos appreciated the Irishman's skills and commented, "Top class mate. Fancy a training session at Real Madrid"
A football enthusiast himself, Conor McGregor has cheered on Manchester United of England since he was a youngster. Conor McGregor has acknowledged in numerous interviews that his first career goal was to play professional football before he decided to pursue mixed martial arts.
Read More: What is Sergio Ramos' Net Worth? All you need to know about his salary, endorsements, investments, and more
Conor McGregor donned a PSG shirt to show support for Sergio Ramos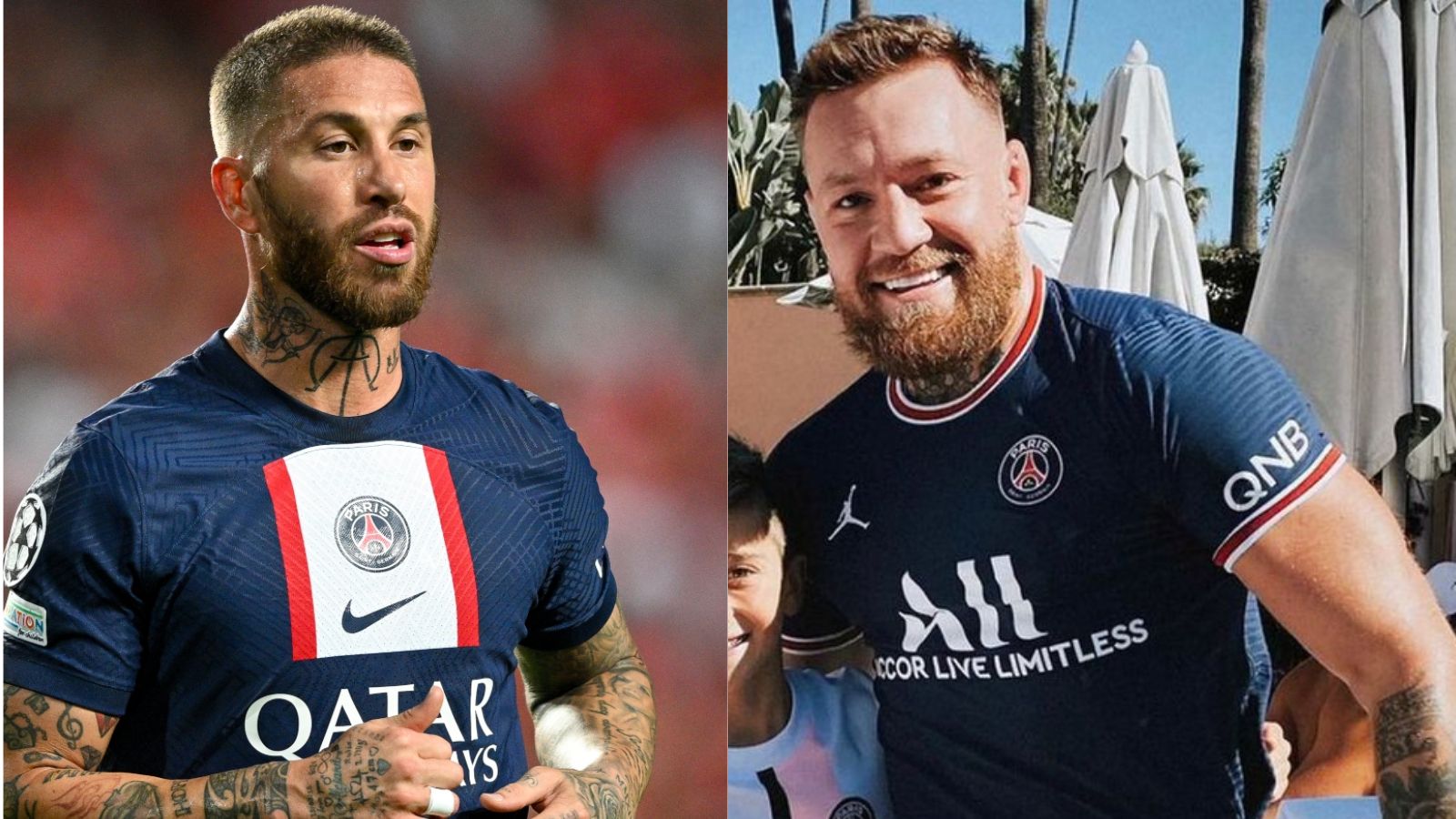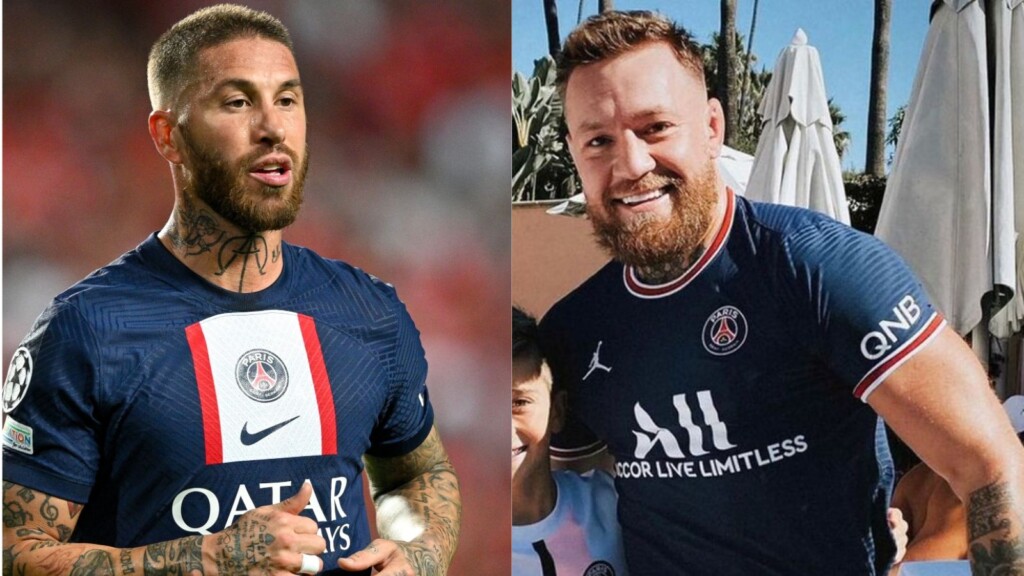 Ahead of the 2021-2022 session French Football club, PSG managed to sign the likes of Lionel Messi and Sergio Ramos in a single transfer window. To manage to sign such big names without paying any transfer fee was appreciated by pundits and fans worldwide. Even UFC superstar Conor McGregor showed his appreciation with an Instagram post.
The Notorious One was seen wearing a PSG shirt to show his support for Sergio Ramos. He also explains the tough competition he will face from Lionel Messi in the Forbes list of richest athletes after the Argentine transfer to PSG. He wrote, "It's crazy how this team has scooped all these incredible players up, and in such quick succession too…He (Messi) be hard to beat this year on the Forbes list without one more fight in the book…But that said don't count me out."
Also Read: FIFA 23 introduces Conor McGregor's legendary "Billionaire Strut" in their celebration list
With an estimated $180 million in earnings, McGregor was named the highest-paid athlete in the world by Forbes in 2021. He also appeared on the list in 2018, coming in at number four with a reported income of $99 million. Lionel Messi did manage to top the 2022 list of highest-paid athletes by Forbes. While the Irishman did not even land in the top ten. 
Also Read: "We do it everyday"- Sergio Ramos' wife opens up about her s*x life with husband