UFC welterweight fighter Stephen Thompson had two failed attempts at the title. However, in a recent interview with Chamatkar Sandhu, he revealed that Leon Edwards inspired him to go on another title run in the division. The performances of Edwards in the octagon became a source of inspiration for Thompson.
Edwards is a striker that dominated highly skilled grapplers in the welterweight division. Stephen Thompson is also a striker and took inspiration from Edwards' victories over Kamaru Usman, Rafael dos Anjos and Gunnar Nelson. In a striker versus grappler contest, the matchup always favors the grappler. Hence, Thompson got inspired by Edwards' performance against these high-level wrestlers.
'Wonderboy' intends to compete once again for the title. He believes winning over a top-five grappler in the division can help him fight Leon Edwards in a title match. "I get another shot at somebody in the top five and then maybe Leon…," he said. Thompson said that Edwards wants to fight a striker instead of a grappler like Colby Covington.
He said, "The top five, it's a murderous row of grapplers right. And Leon actually gives me inspiration because he is predominantly a striker." It would be interesting to see if a legend like Thompson gets another title fight. Thompson is on the greatest fighters list to never win a UFC title.
Related: WATCH: UFC legend Stephen Thompson masters iconic Bruce Lee's one-inch punch
Stephen Thompson discussed training with Conor McGregor on TUF 31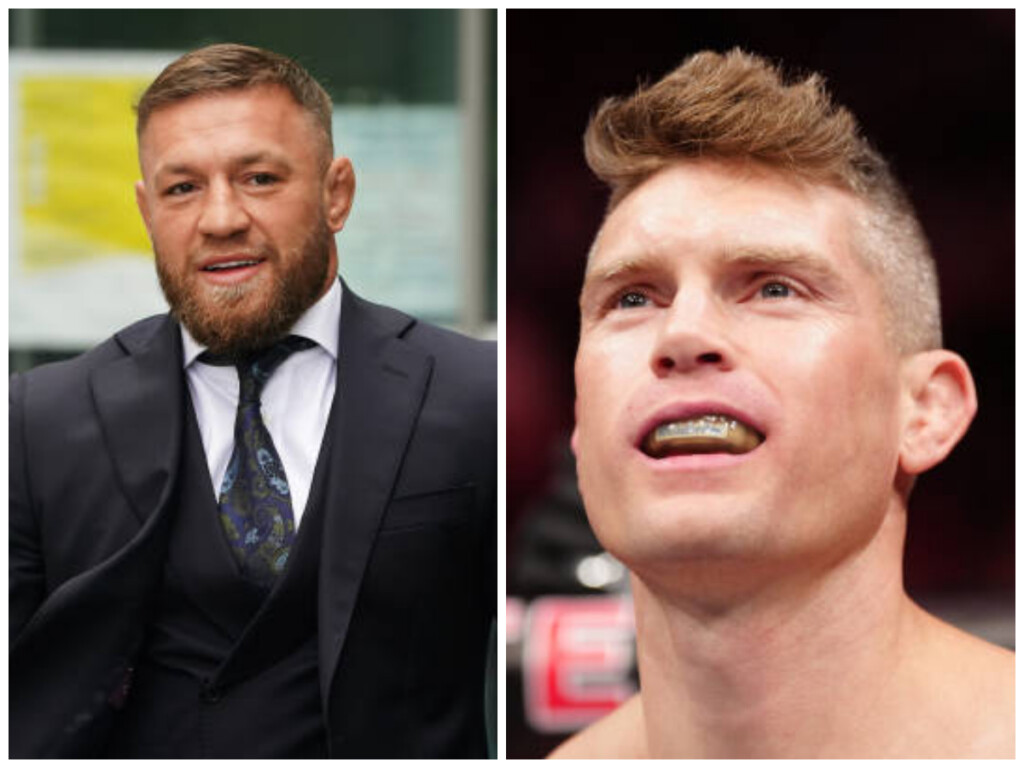 Conor McGregor will soon make his return to the UFC. 'The Notorious' competed as a coach against Michael Chandler in the upcoming TUF 31. McGregor will fight Chandler later this year in a blockbuster clash.
McGregor offered Stephen Thompson to train with him for a while as a guest coach on TUF 31. Wonderboy admired McGregor's devotion and dedication to his team and the sport. "I got a call from Conor asking me to be a guest coach," Thompson said. "It was really cool… He inspires his team, he's 100% in with his team every step of the way, which I love because that's what I do for a living."
Thompson's initial entry as a guest coach eventually became permanent in the reality show. This is the 31st edition of The Ultimate Fighter and will premiere on the last week of May.
In case you missed it!