Tony Ferguson is undoubtedly a legend of the sport and has already built a huge fan base for himself. The fighter has been around in the UFC for a long time now and has fought almost everybody in the lightweight division. 'El Cucuy' has an impressive record of 25-8 and once had a winning streak of 12 fights.
However, the fighter is currently out of his prime and has lost five consecutive fights. Ferguson was outperformed, outstrike and outwrestled by other fighters in these last fights. He is currently 38 years old and after his loss at UFC 279, many thought he would retire.
But it seems like Ferguson has other plans on his mind. The fighter recently posted a training clip of him practising with his coaches. In the caption, Ferguson mentioned he is working on a new version of himself.
He wrote: "Molding The New📈New" Stay 🌴Sharp My⚾️Friends- Champ -CSO- 🇺🇸🏆🇲🇽 "Consistency X Effort Is Confidence" # 🍮 Crew🍃." On his official Twitter handle.
Considering his performance in the last few fights, Ferguson will have to make a lot of changes in order to get some results.
Read More: "Waiting on his fat a*s"- Tony Ferguson reveals his plans on coaching the TUF season against Khabib Nurmagomedov
Is Tony Ferguson's UFC career at verge of end?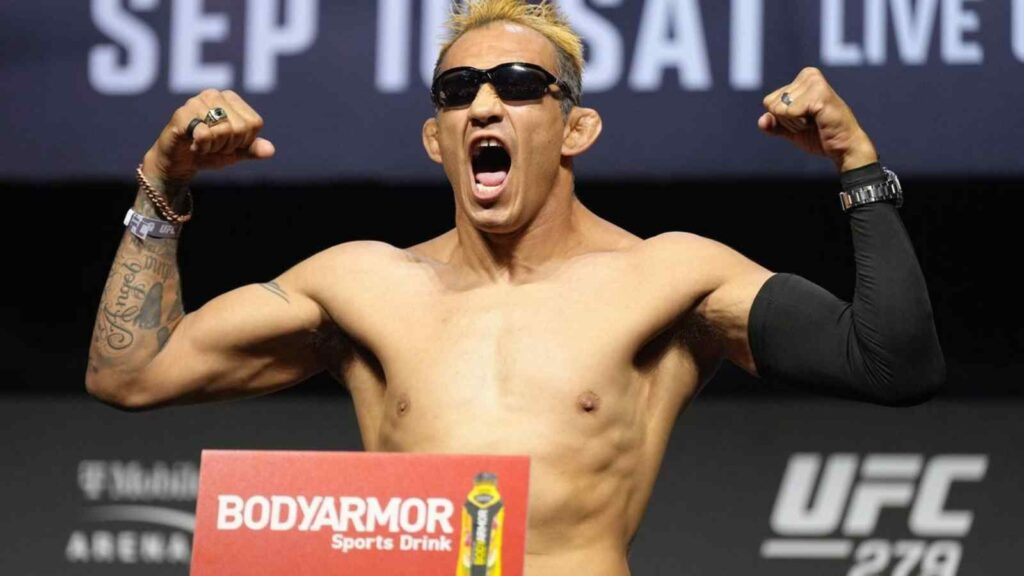 Tony Ferguson was doing amazing until he fought Justin Gaethje at UFC 249. That fight was a highly anticipated one given that both fighters had similar reputations. Everybody thought it would be an amazing fight but it turned out to be a one-man show with Gaethje dominating Ferguson and finishing him in the 5th round.
After that, Ferguson lost fights against Beneil Dariush and Charles Oliveira but the fight against Michael Chandler was the nail in the coffin. Ferguson looked great in the first round against Chandler but in the second round, Ferguson was down by a nasty front kick. That kick definitely impacted his chin and his performance against Nate Diaz was proof of it.
Also Read: "Still at the top of mountain" – Tony Ferguson in good spirits despite FIFTH straight loss at UFC 279
Also Read: Tony Ferguson net worth, MMA career, Endorsements, and More