Mark Zuckerberg must be a very special person to the UFC as the promotion locked out the entire UFC Apex for a special show for the Facebook founder and his family.
Mark Zuckerberg is known to be a huge fan of the UFC and mixed martial arts in general. However, his wife…not so much. UFC Vegas 61 took place earlier today and the event was at the UFC Apex in Las Vegas, Nevada. A state-of-the-art octagon which is usually open to limited fans and all press was shut down owing to the visit of the billionaire.
Zuckerberg and his wife sat cage side for all the action in the octagon. While the founder of Facebook was absolutely delighted to watch fights up close, his wife, on the other hand, was screaming and could barely watch the fighters hurt each other with some brutal blows.
While rumors suggested that the billionaire had rented out the entire apex for a private show, Dana White, the UFC boss shut down all the rumors. After watching the event, fans are convinced the UFC president was lying given Zuckerberg and his family was the only ones in the audience.
Zuck's wife 😂😂 #UFCVegas61 #ufcfightnight #mmatwitter pic.twitter.com/5gnITVAsHm

— Bz (@breezygoblue) October 2, 2022
Zuckerberg recently was on the Joe Rogan Experience podcast and expressed how big of a martial arts fan he was. Judging from today's appearance at the Apex, it is safe to say Mark Zuck truly enjoys watching fights.
Read more: "Total Bullsh*t" – Dana White QUASHES rumours of Mark Zuckerberg renting the UFC Apex for Fight Night
Fans react to Mark Zuckerberg and his wife watching UFC Vegas 61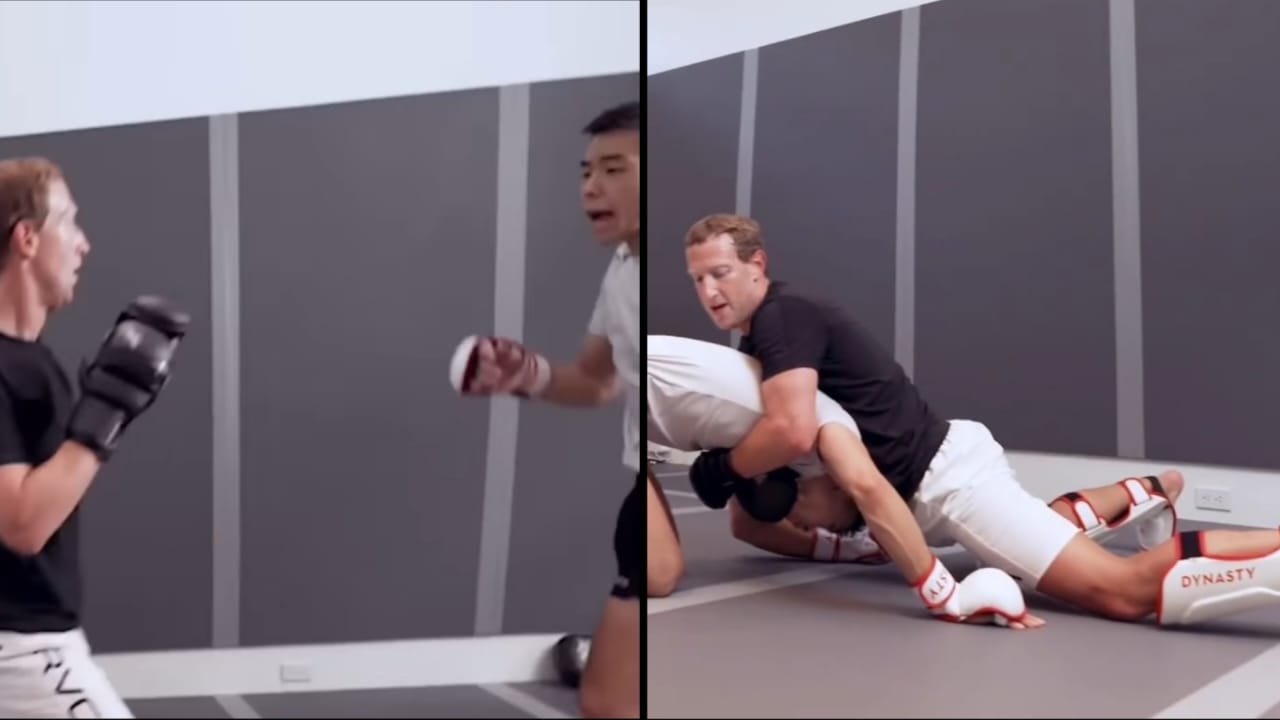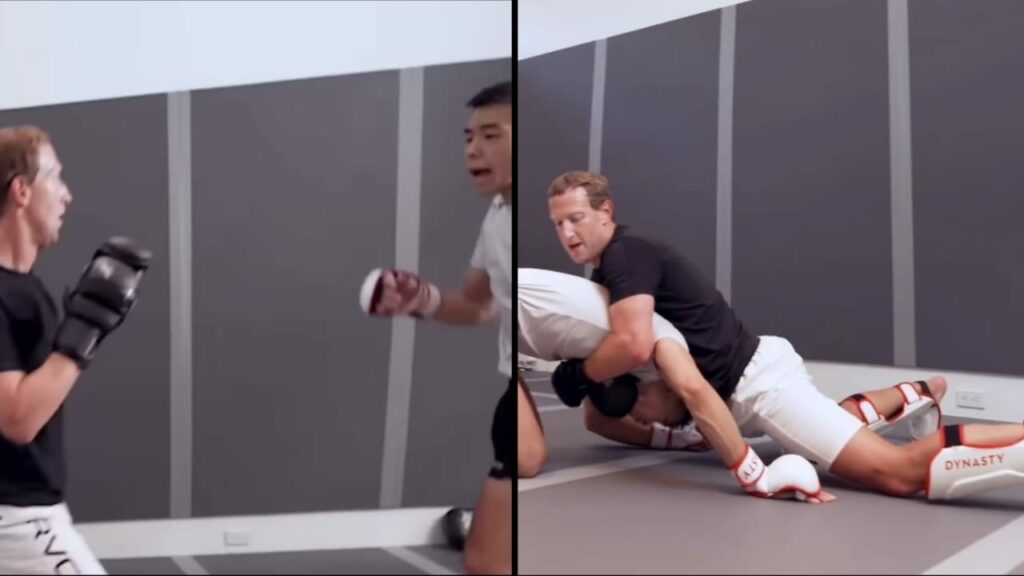 This is the capitalism equivalent of the colosseum gladiator fights, in front of the (reptilian ) Emperor https://t.co/iqArMI6aF6

— $Gavhe-44 🦍 (@GabeTheSexyBabe) October 2, 2022
One time I took my sister to the fights. Sat cageside and she had that same reaction. I told her she was going to have to stop or leave. https://t.co/Od17wqxfSr

— Loretta Hunt (@byLorettaHunt) October 2, 2022
Also read: UFC Vegas 61: Mackenzie Dern vs Yan Xiaonan full card results
Her poor liberal eyes https://t.co/z5yFSEvdYd

— Roe Jogan (@TysonNoMikeTho) October 2, 2022
Like every Asian mom watching MMA/boxing 😂 https://t.co/HD2m5EAnMi

— Joangelo (@joange10) October 2, 2022
Girl you better act like you been here before 😭😭😭🤣 https://t.co/diWVArvCUD

— 𝚂 𝚊 𝚖 𝚊 𝚗 𝚝 𝚑 𝚊 ᥫ᭡ (@svmvn7hv) October 2, 2022
She needs censorship @ufc @MarkZuckerNet https://t.co/ErrKSJsFaJ

— RIA (@imriaxo) October 2, 2022
I bet she did the same thing when she saw her husband naked for the first time.

— Nina (@Nina86B) October 2, 2022
Hahaha this is amazing. You can hear her scream at :03

— The Degenerate Mark (@Degenerate_Mark) October 2, 2022
Also read: How Deep Does Mark Zuckerberg's love for MMA Go? You'd be surprised