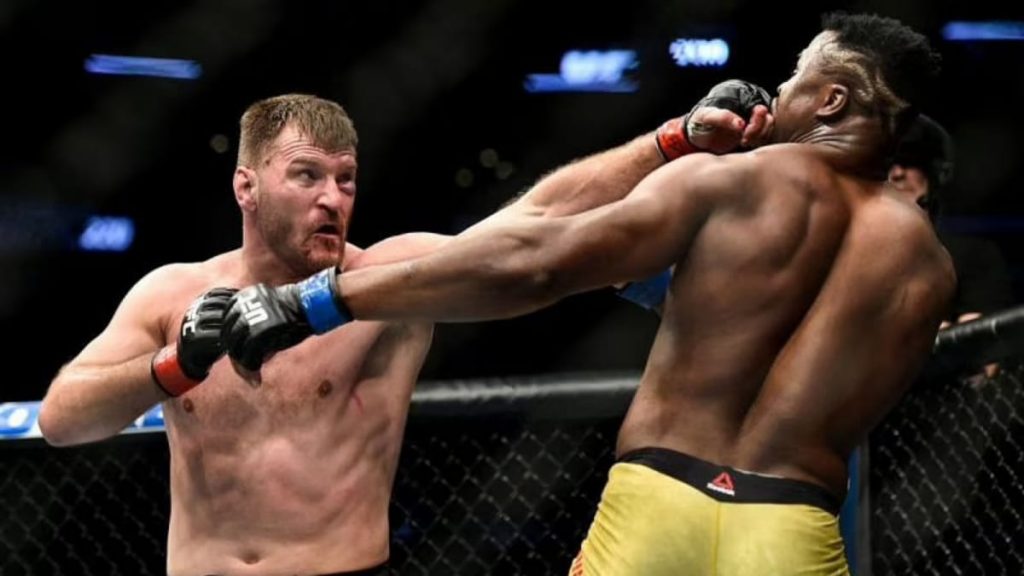 UFC President Dana White says that Stipe Miocic vs Francis Ngannou 2 is being targeted for April. The match has always been on the cards, ever since Francis Ngannou kept cementing his position as the number 1 ranked heavyweight contender, since his loss to Derrick Lewis, back in 2018. It would be a welcome news for the Cameroonian, as he had been complaining about the lack of activity in the ring, saying that he rarely gets an opportunity to fight.
The news was first broken by MMA reporter Amy Kaplan of Fan Sided MMA, who took to Twitter to reveal that the bossman was probably planning to make the rematch happen in April.
Francis Ngannou has been on a knockout spree!
"Dana says Stipe vs. Ngannou will probably happen in April #AskDana," Amy Kaplan tweeted.
Francis Ngannou, who is yet to be knocked out in his career, hasn't lost since suffering back-to-back defeats at the hands of Stipe Miocic and Derrick Lewis respectively. Since then, the Cameroonian, has come back stronger than ever, beating all his next four opponents, in round 1, which includes the likes of Curtis Blaydes, Cain Velasquez and Junior dos Santos. His recent win over Jairzinho Rozenstruik at UFC 249, in only 20 seconds, demonstrated the brutal power the number 1 ranked heavyweight contender possessed.
Since, beating Ngannou, all of Stipe Miocic's fights have been against the now-retired Daniel Cormier. After losing the first of his three bouts against DC, Stipe, came back like a phoenix, beating DC in his next two bouts, at UFC 241 and UFC 252 respectively.
Who have you got?
Also Read : 'I don't think he's as good as people crack him up to be, or he doesn't believe he is, in his own self' – Tyson Fury feels Anthony Joshua isn't as confident as he sounds