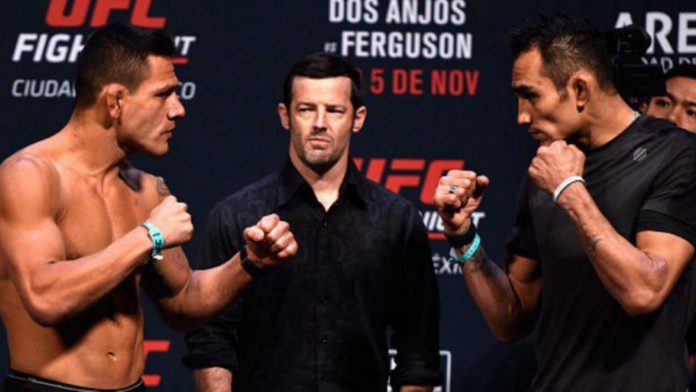 Former UFC Lightweight Champion Rafael Dos Anjos and former-interim lightweight champion Tony Ferguson are two of the most respected veterans of the division and the overall sport of MMA itself. Dos Anjos had his time when he dethroned Anthony Pettis to become the UFC Lightweight Champion and pull off one of the biggest upsets in the history of the division. Ferguson on the other hand was the interim UFC lightweight champion in the midst of his monstrous 12-fight winning streak in the UFC.
It was Ferguson's time when Dos Anjos and he fought back in 2016 where Ferguson won via unanimous decision. As of now, while Dos Anjos came off a win more than a year ago when he defeated Paul Felder via split decision, Ferguson hasn't won since 2019 and is on a 3-fight skid, only on the hopes of getting back to the discussion of one day becoming an undisputed world champion.
Rafael Dos Anjos in to fight Tony Ferguson on February 12 fight card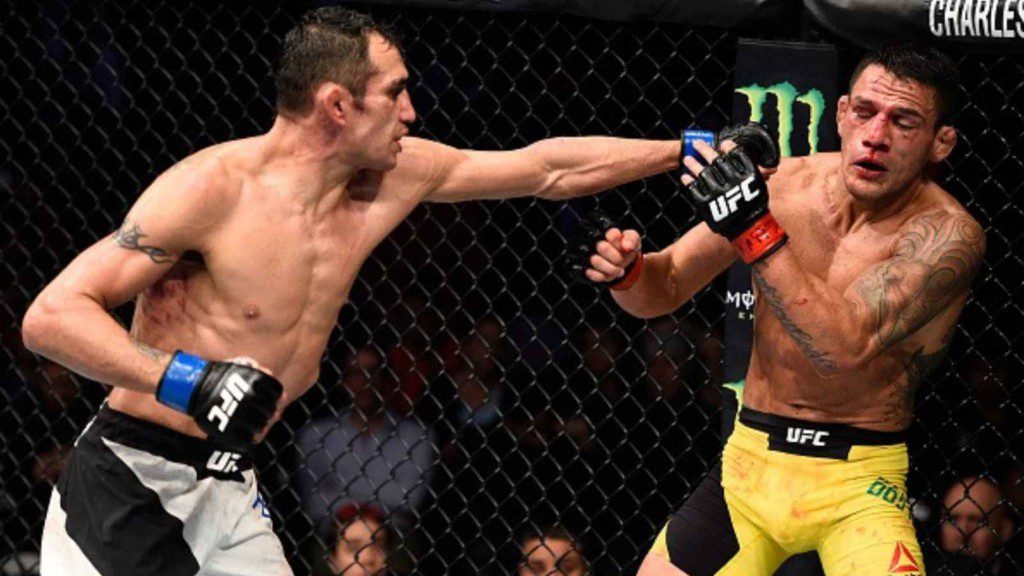 Quite recently, Dos Anjos expressed he may like to continue fighting from this year onwards after having a break in 2021. He tweeted and called out Ferguson saying, "@TonyFergusonXT [Ferguson's Twitter] do you have plans for February 19? I gave @ufc green light on my end."
To this Ferguson gave a rather meaningless response and it's not clear if he is down for the fight or not. He basically tweeted "Ahhh Hahhhhhh A Fellow Chucka' Let Me Check With My Secretary [inserts 100 emoji] Please [masked man emoji] Hold….. laaaa daaaa dahhhhhh…. dahhh daaa dahhhhh. Duuuuu duuuuuuuuuuuuuuu doooooooooo [inserts multiple emojis] CSO [Ameircan and Mexican flag with trophy emoji in between]"
What do you make of this brief interaction between Rafael Dos Anjos and Tony Ferguson? Who do you think wins in the rematch? Both of them are not in their prime but their MMA arsenal is as complete as any other fighter in the top contention and therefore carry the capacity to headline a Fight Night card on their own, yet again!
Also Read: Robert Whittaker shares wholesome training video with children ahead of Israel Adesanya fight at UFC 271