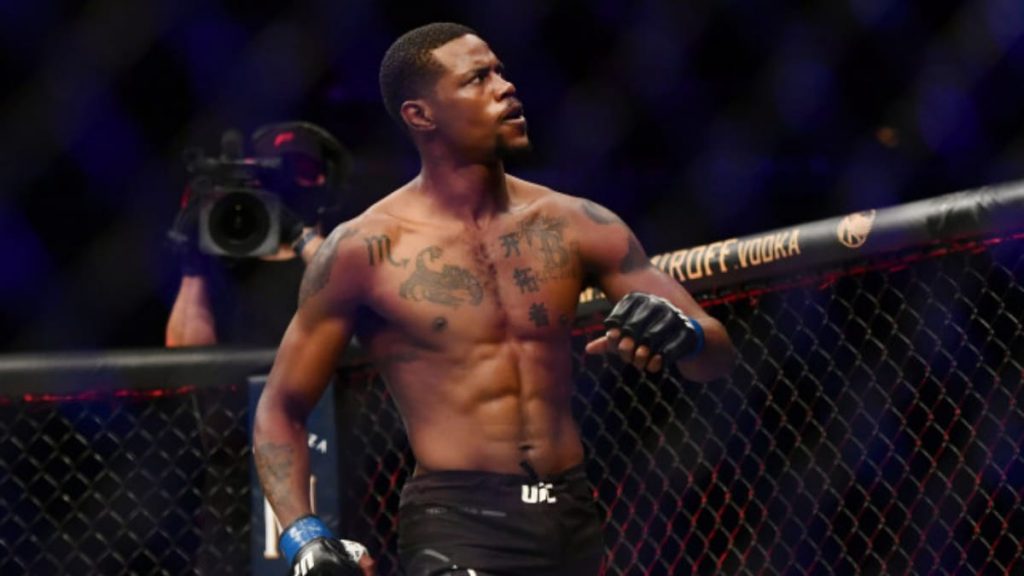 Ahead of their clash at UFC Vegas 11, Kevin Holland has had his intentions clear to put away Darren Stewart. The duo battles it out in the first fight of the main card.
After a submission loss to Brendan Allen at UFC Boston this past October, "Trail Blazer" bounced back with consecutive finishes of Anthony Hernandez and Joaquin Buckley to kick off his 2020 campaign.
Holland believes that he has the required skillset to finish off the fight against Darren Stewart sooner rather than later.
On the cusp of getting to the next level of his career, Holland doesn't believe defeating Stewart will get him there. He does hope that a victory will propel him to a fight he wants with his divisional rival.
Kevin Holland on Darren Stewart
"I think Marvin Vettori would be getting over that hump," Holland told MMA Fighting while appearing on What the Heck. "When I smack that clown, that will be getting over that hump."
He added, "Stewart is a good guy, a tough guy. I called him out a while back before I realized how cool he was. We're gonna go in there and have a good time, maybe if he wants to get something to drink after, we can. But this is still about Vettori. Don't forget, it's about Vettori."
UFC Vegas 11 is headlined by Woodley vs Covington; Holland feels like he's only a small piece of the event. That certainly doesn't mean he's not planning on making a statement in his third appearance of the year.
"Second round ground and pound," Holland predicted. "That's the finish."
As far as Vettori is concerned, Holland wants to make it perfectly clear that if Vettori wants a fight. The latter doesn't have to look the other way.
"All I know is that win, lose, or draw. I want that guy. I just want to fight him. He ran his mouth in Florida. It's a little personal. We have a little relationship. It's like we broke up the wrong way and I can't get over it."
Also Read: Keeping an eye on him: Stephen Thompson on fighting against Khamzat Chimaev