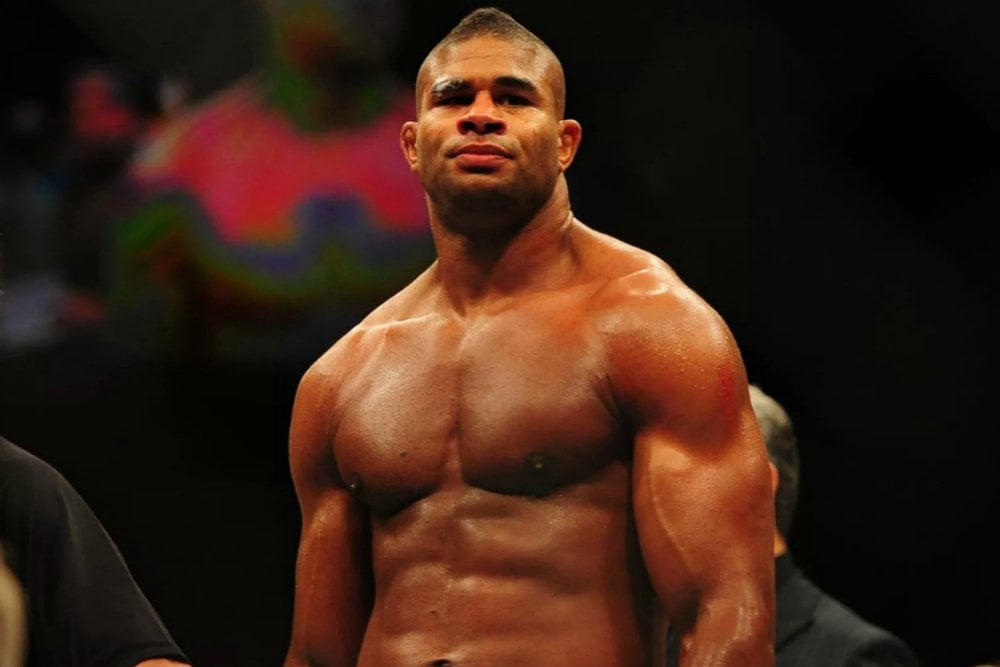 The Dutch sensation, Overseem wins via TKO against his Brazilian opponent, Sakai at UFC Vegas 9.
This heavyweight fight between Alistair Overseem and Augusto Sakai was named as the main event at UFC Apex. for obvious reason. As the former is the legend and the veteran of this sport, with numerous spectacles behind him. The other is a rising force in the heavyweight category. He's speculated to become a UFC star pretty soon.
Following his losses to Curtis Blaydes and Francis Ngannou, The Dutch fighter planned to clinch the UFC title. Evidently as one could say, he doesn't take no as an answer.
Whereas his opponent Sakai is one of fiercest fighter in the entire UFC roaster. Eleven of his fifteen fights so far have come via a knockout and just four via decision.
Alistair Overseem vs Augusto Sakai– As it happened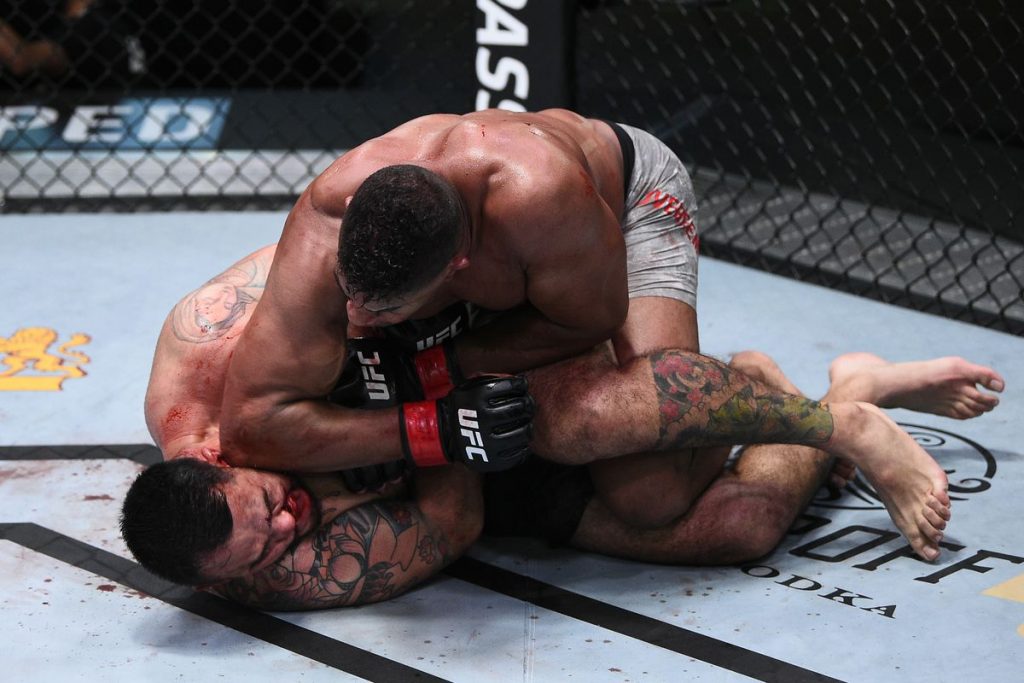 As the most waited fight of the card started off, both fighters maintained calmness. But Sakai's kick to the body triggered up Overseem. But the Brazilian doesn't let know, further lands a combination capped off with a knee on Overseem's body. Sakai seemed to have gotten in the groove early but a series of kicks from Overseem led referee Herb Dean called timeout. As the first rounds ended, it seemed to be a close affair.
Sakai seemed to be answering down all his critics by playing in an aggressive mood. Landing a series of kicks and punches with proper timing on Overseem's body. He made sure that the pressure never came onto him. But Overseem did what he does best, ATTACKED! Pushing Sakai to the fence and hitting a knee to his stomach, seemed to slow down the Brazilian. Sakai started bleeding from above his left eye courtesy to Overseem's blows. After the second round too, the fight was ever so close.
Even in the next round, Overseem let Sakai take shots at him until it was absolutely necessary to stop him. But Sakai even though he was bleeding, kept on landing combinations successfully. Overseem seemed to have landed in Sakai's world of dominance in this round. With multiple efforts to free himself Overseem was only working on tiring up Sakai. But the round did seem to end in the favor of Sakai by a point or two. But the fact that the Brazilian was leaking blood towards the end and still trying to rise up against all odds, was appreciable.
Round 4 saw Overseem unleashing his beast mode. Making a mess of Sakai's face, Overseem. All it felt like the Dutch fighter was saving all his energy to blast off Sakai in the later rounds. A series of elbows by Overseem caused referee to shout out 'FIGHT BACK!' Although Sakai survived but was completely assaulted.
As the fighters recommenced fighting in the last round, Overseem started landing big elbows. Sakai turned away, but ate a hammerfist. That was it, Herb Dean called it off. Overseem wins by TKO. Clearly Sakai showed his discontent. The latter is not thrilled at all by the decision.
Also Read: UFC: Viviane Araujo defeats Montana De La Rosa via unanimous decision