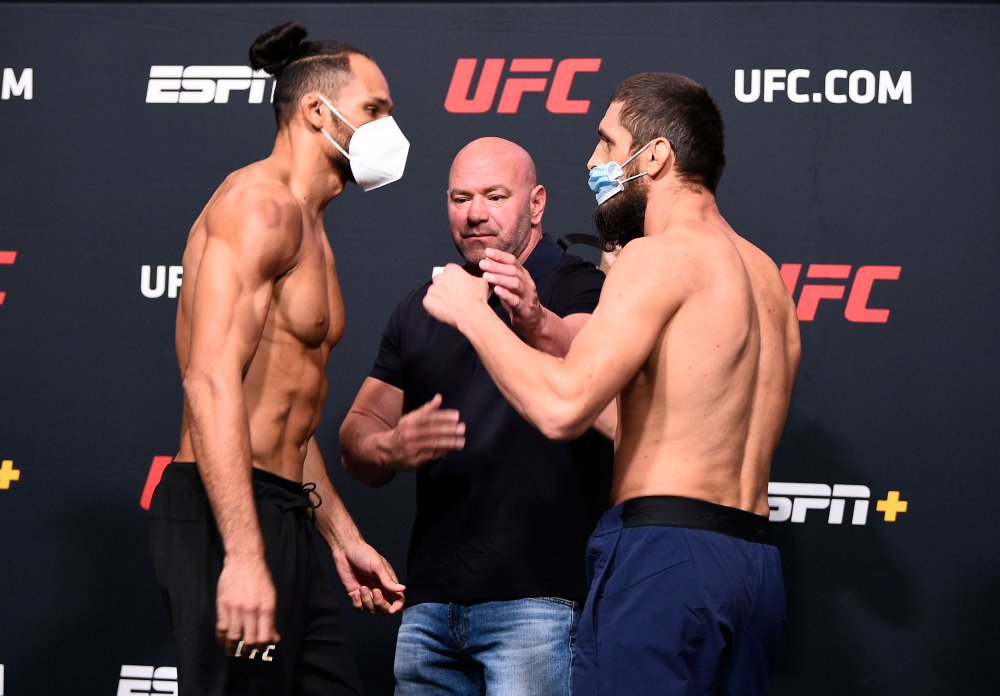 As many fanatics declared this as the fight of the night. Zelim Imadaev and Michel Pereira had a heated faceoff ahead of their UFC Vegas 9 fight. The pair then had to be separated. But even before the slap, the two were jawing at each other.
Having the same traits to have instance strength and endurance to knockout their opponent. This has to be one of the keenly awaited fights of the night.
UFC President apologises for not stopping physicality
Dana White is always known to intervene if fighters tend to cross their lines ahead of the fight in the octagon. But much contrary to that, in this instance White could be seen smiling. He says that might be because he is getting old and slow. White said, "I'm getting old guys, that was a quick one, that was on me. They started getting aggressive, going toward each other but I didn't think it would escalate to that, that quickly. I blew it."
Talking about the fighters, Michel Pereira has an impressive debut with a win over Danny Roberts. But has lost both his matches ever since. Much similarly Zelim Imadaev is also on a 2-match losing streak. In his UFC debut, he lost by decision to Max Griffin. And in his previous fight in November 2019, he suffered a knockout loss to Danny Roberts.
This is a crucial match for both the fighters as their UFC contracts are about to expire. But it is only up-to time to let us all know who makes changes to game quicker to take the upper hand in the fight.
Also Read: UFC Vegas 8: Alex Grasso defeats Ji Yeon Kim via unanimous decision