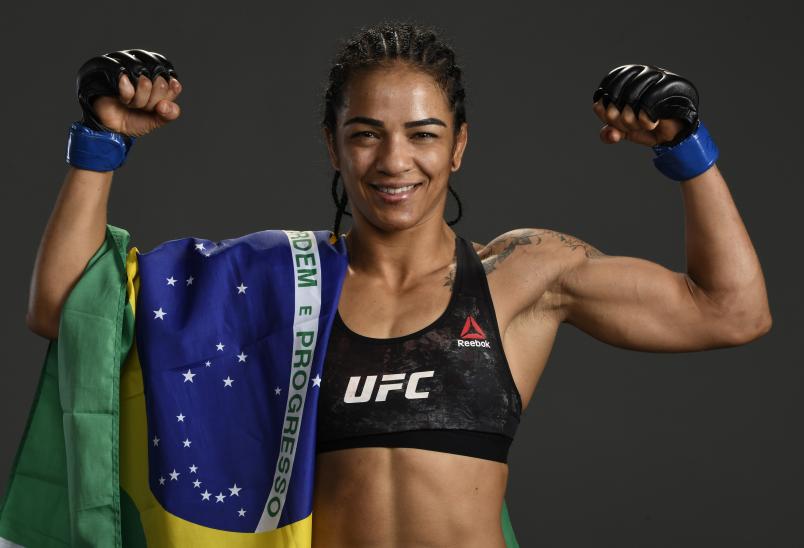 With two fights been cancelled off, this flyweight fight was ramped upto to the main card for the night. Viviane Araujo convincingly defeated De La Rose via unanimous decision. The former was serving as a replacement to Maryna Moroz. The latter had to back down because of travel restrictions. Araujo had a 5-match winning streak which was broken lately by Jessica Eye. Whereas after a loss against Andrea Lee, Montana De La Rosa bounced back with a win against Mara Romero with a unanimous decision.
Viviane Araujo vs Montana De La Rosa – As it happened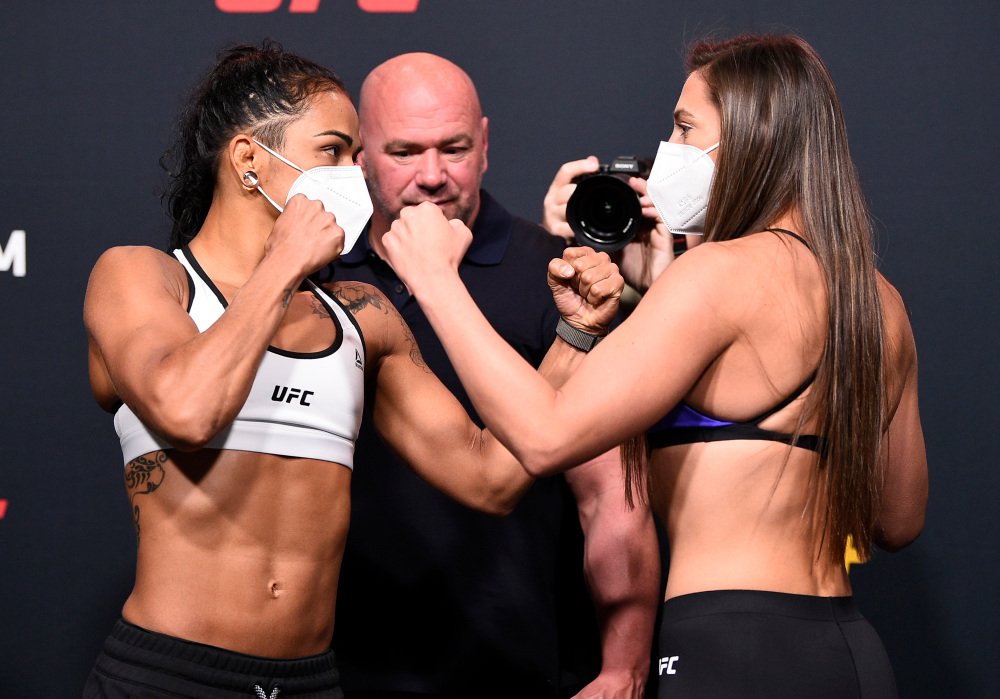 As the fight started off both fighters started throwing jabs at one another. De La Rosa connected a few thundering punches. While Araujo kept targeting her opponents' body. De La Rose was hurt as her nose started bleeding taking a punch from Araujo. De La Rose kept stagnant and was also counterpunching. As the first round ended it seemed Araujo had the upper hand.
In the 2nd round too, Araujo kept picking apart her American opponent. De La Rose's movement was hindered. The former kept on landing combinations after combinations. But the only positive came towards the ending minutes of the round where the American landed several high kicks. Having said that Araujo evidently dominated this round too.
In the last and final round, Araujo started off from where she left, landing punches on De La Rose. The only thing left was for her to finish off this fight in some fashion. But De La Rose kept hanging on. As the clocked ticked off. The judges did what was necessary, judging the fight in favour of Araujo. Two judges scored the fight 30-27, whereas the remaining judge scored it 29-28.
Also Read: UFC: Hunter Azure beats Cole Smith via decision