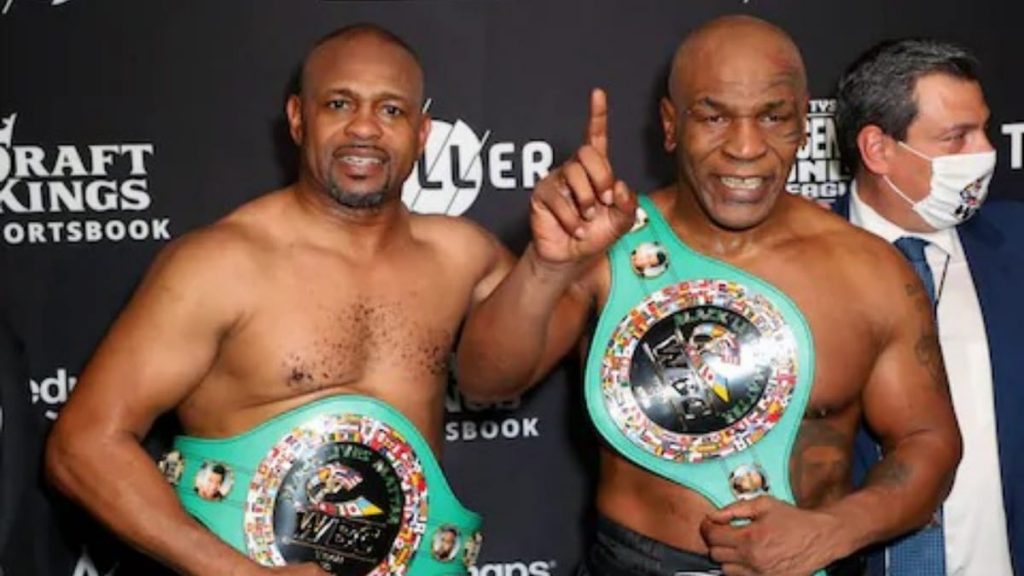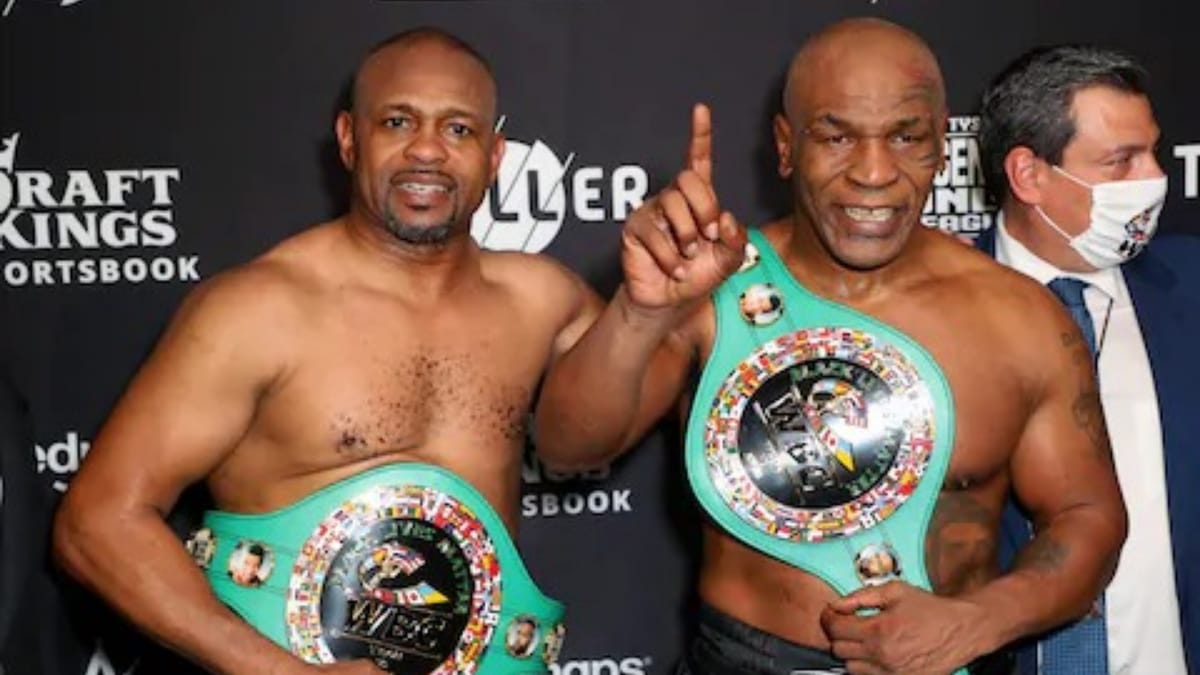 Saturday Night witnessed an epic showdown between two boxing greats, Mike Tyson versus Roy Jones Jr. The fight brought in huge purchases for this PPV even from the youtube fanbase eager to see Youtuber/Boxer Jake Paul fight.
Until Jake started fighting high-profile celebrity boxing matches Tyson's sons initially mentioned Jake Paul and that's when Tyson learnt about him.
"I didn't know he existed until my sons wanted to fight him one day," Tyson said after going to a draw with Roy Jones Jr. on Saturday night. "I said, 'Who are you going to fight? This guy? Come on,' and he was a big star."
"Everybody knows who he is, and I'm so happy that he joined on the bandwagon with me and Roy."
On the night Tyson got back to the ring without precedent for a very long time, Paul contended in the co-headliner and annihilated ex-NBA player Nate Robinson with a second-round knockout. Paul is presently 2-0 in his professional record with plans to dedicate significantly more opportunity to the game pushing ahead.
Jake Paul saved boxing : Mike Tyson
"Listen, my ego says so many things, but my reality is they help boxing so much," Tyson explained. "Boxing owes these guys, they owe these YouTube boxers some kind of respect. They should give them some belts because these guys make boxing alive."
"Boxing was pretty much a dying sport. UFC was kicking our butts, and now we got these YouTube boxers boxing with 25 million views. Boxing's going back. Thanks to the YouTube boxers."
The Logan Paul-KSI YouTube pay-per-view where Jake Paul competed on the undercard brought in apparently 2.25 million viewers while making a $3.5 million live gate for the event.
"I believe the more anyone boxes the bigger it is for the sport," Tyson said. "Cause boxing took a couple of beatings since the UFC's been around."
The UFC seems to draw more attention right now as it is a frequently happening event with notable names such as Conor McGregor, Khabib Nurmagomedov and many more taking part, who make the story line very interesting with their skill and constant witty trash talk.
With events like this bringing in many boxing fans could still bring criticism but the community is split between the Youtubers being insulted for their lack of skill and others who love the effort to bring back hardcore fans back. Do you think this is an effort with good intentions?
Also read: "He looked awesome tonight" – Dana White on Mike Tyson's return to the ring