Bryce Mitchell cannot only fight his heart out but also spit some flames when he is not training for fights. The UFC lightweight drops a new video of him rapping on his social media.
UFC lightweight from Arkansas, Bryce Mitchell is turning out to be a huge fan favorite in recent times. Apart from being impressed with his performances inside the octagon, fans are also in love with Bryce's personality outside the octagon too. The fighter is a man of the people and speaks his heart out.
Bryce went full "Thug Nasty" in his recent rap song that he released on all of his social platforms. The fighter has already dropped a mixtape by the name "Pasture Fire" which featured songs, "Darkansas", "Fight Hard", "Grandmother's grave", "Problems in my Head", "Go Farther", "Ain't been caught", and "Nasty". In his recent social media post, Mitchell dropped "Spittin in the Trailer" and the fans are absolutely loving it.
Related "Taxing us to death"- Bryce Mitchell hurls accusations of profiteering at the families of the likes of Joe Biden
How Bryce Mitchell became a fan-favorite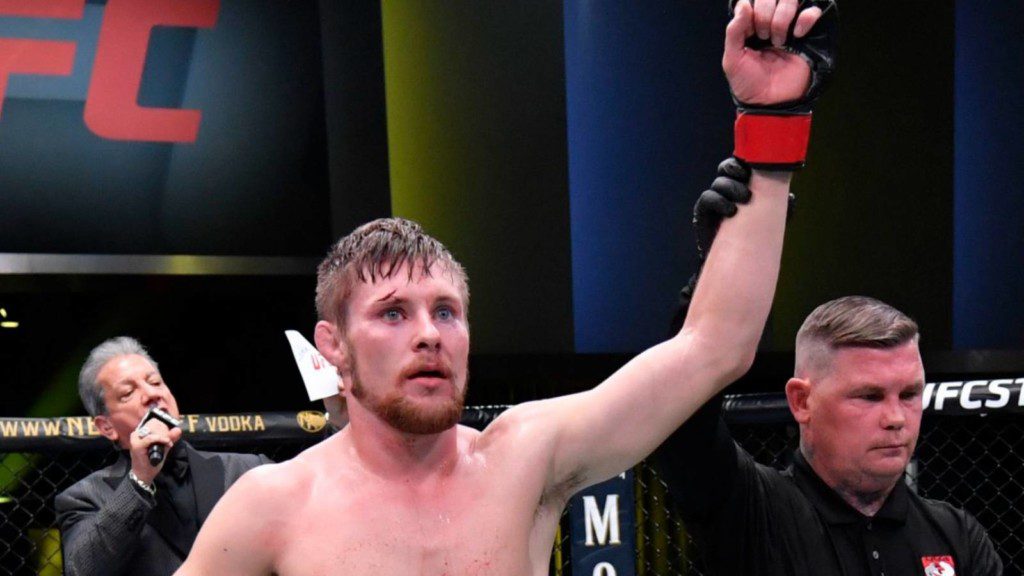 Bryce Mitchell is currently 15-1-0 in his professional career and is undefeated as a UFC fighter. The fighter has been nicknamed "Country Khabib" by the fans for his intense grappling and submission skills. Thug Nasty is coming off a win against top fighter Edson Barboza at UFC 272 and absolutely put on a show for the fans.
Mitchell returned to the fight after two years of hiatus owing to an injury but still looked good as ever. The Arkansas fighter has also been a part of a lot of headlines for his political statements. His recent comments on the Ukraine war have also caught a lot of attention in the media.
"I'm not going to fight for these politicians. I'm staying home, and when the war comes to Arkansas, I will dig my boots in the ground, and die for everything I love," said Mitchell in his press conference at UFC 272.
Also read "He looked like sh*t"- Ali Abdelaziz says Colby Covington does not deserve another title fight after UFC 272 performance