Henry Cejudo couldn't have been more ecstatic as Zhang Weili put the nail in the coffin in her rivalry against Joanna Jedrzejczyk at UFC 275 yesterday.
Zhang Weili and Joanna Jedrzejczyk went head to head once again to run things back from their historic fight at UFC 248. This matchup is one of the greatest in the promotion's history. It was always going to be tough living up to the expectations after their first fight but the rematch was no short of exciting as the Chinese strawweight secured her win at UFC 275.
Joanna and Zhang went back and forth for the first round before Zhang knocked her out with a spinning back fist in the second round. Henry Cejudo, the former two-division champion has been taking a lot of elite fighters under his wing and helping them train ahead of some of the iconic bouts. Henry helped the newly crowned Jiri Prochazka and Zhang Weili ahead of their bouts at UFC 275. Cejudo posted a video of him reacting to Weili finishing her opponent and Triple C expresses a ton of emotions.
Related WATCH: Zhang Weili puts Joanna Jedrzejczyk to sleep with devastating knockout at UFC 275
"Her top control is vicious," Henry Cejudo on Zhang Weili during the fight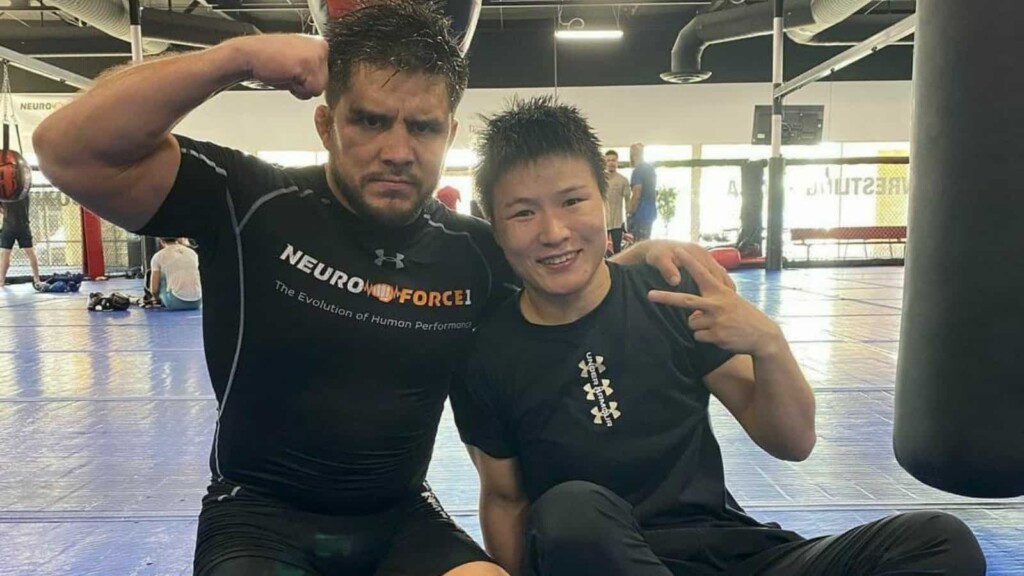 In the video, Henry can be seen explaining to his friend the tactics of Zhang during her rematch against Joanna. Cejudo talks about how Weili managed to keep Joanna at distance to nullify her opponent's danger on the feet. Cejudo surely has a ton of respect for a former UFC strawweight champion like Joanna but in the heat of the moment, Cejudo can be seen cussing her out, "F**k her! F**k her!" as Zhang gets the advantage in the first round.
On Zhang Weili's spectacular finish, Henry said, "It was so fast, it took me a minute to react." After the fight, Henry also gave his thoughts on Zhang's performance and said, "I told you guys, man. Triple C never lies. Zhang Weili is only getting better. She is a lot more disciplined now and she is a lot more technical now. I am excited about her next fight. She is going to be coming over to Fight Ready and we are going to prepare for Carla Esparza."
UFC president Dana White revealed that the winner of the Weili vs Joanna 2 fight will be getting a title shot against the newly crowned champ, Carla Esparza. Watch Henry Cejudo's reaction to the fight below:
Also read "Washed Deez n**s"- Tony Ferguson blasts Dana White following 'washed up' remarks
"No f**king way" – WATCH Dana White's shocking reaction as Jiri Prochazka submits Glover Teixeira at UFC 275