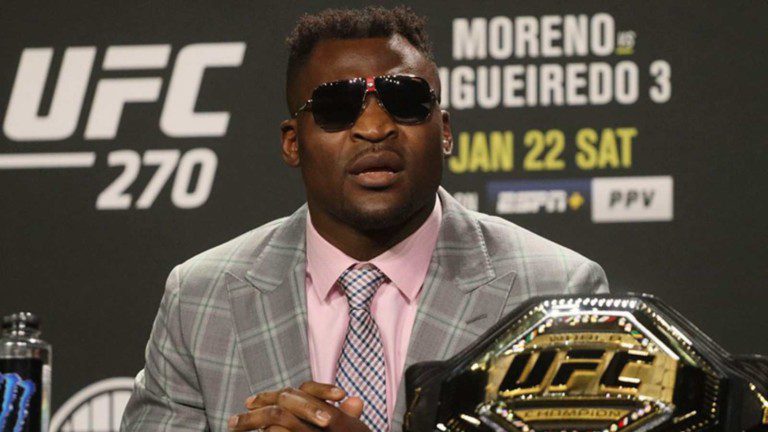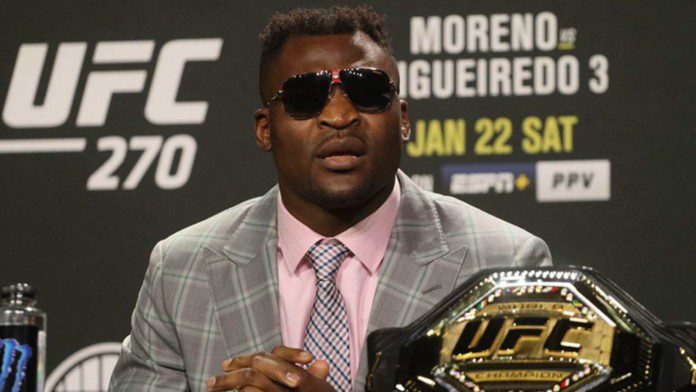 Francis Ngannou is close to fighting his last fight in the UFC contract and there are no signs of him extending it.
The heavyweight champion is all set to defend his title for the first time against Ciryl Game at UFC 270. This fight is going to be his last fight in the UFC according to his current contract.
In a recent interview, Ngannou explained that he has no intention of signing a new contract without some much-needed changes in it. "No. I will not fight for five, six hundred thousand anymore. I mean, it's over. I took this fight(UFC 270) for a personal reason and because I want to make sure that regardless, even if it's unfair. I've been treated wrongly," said Ngannou while discussing with ESPN MMA.
Ngannou opened up about his recent conversation with Dana White where he expressed his problems with the UFC president. Ngannou revealed that he confronted White about how he was getting treated in the UFC and how he feels ignored. " I don't feel like the UFC still wants me to stay. So I don't feel promoted anymore…I didn't see anything compared to what happened to different fighters," said Ngannou.
The French-Cameroonian also revealed that his current UFC contract was signed by him in December 2017 after his win against Alistair Overeem. The contract was 40-months with a 1-year extension in which Ngannou had to fight a total of eight fights. Ngannou's last bout with Stipe Miocic at UFC 260 was his seventh fight of the contract.
Because of the duration of the contract, Ngannou will be bound to UFC till December of 2022.
On top of that, there is the championship clause in the contract. According to the clause, if Ngannou manages to defeat Gane and remain the heavyweight champion his contract will automatically extend to three fights or a year. This puts the fighter in a tough spot and with very few options.
Dana White statement on Francis Ngannou's future in the UFC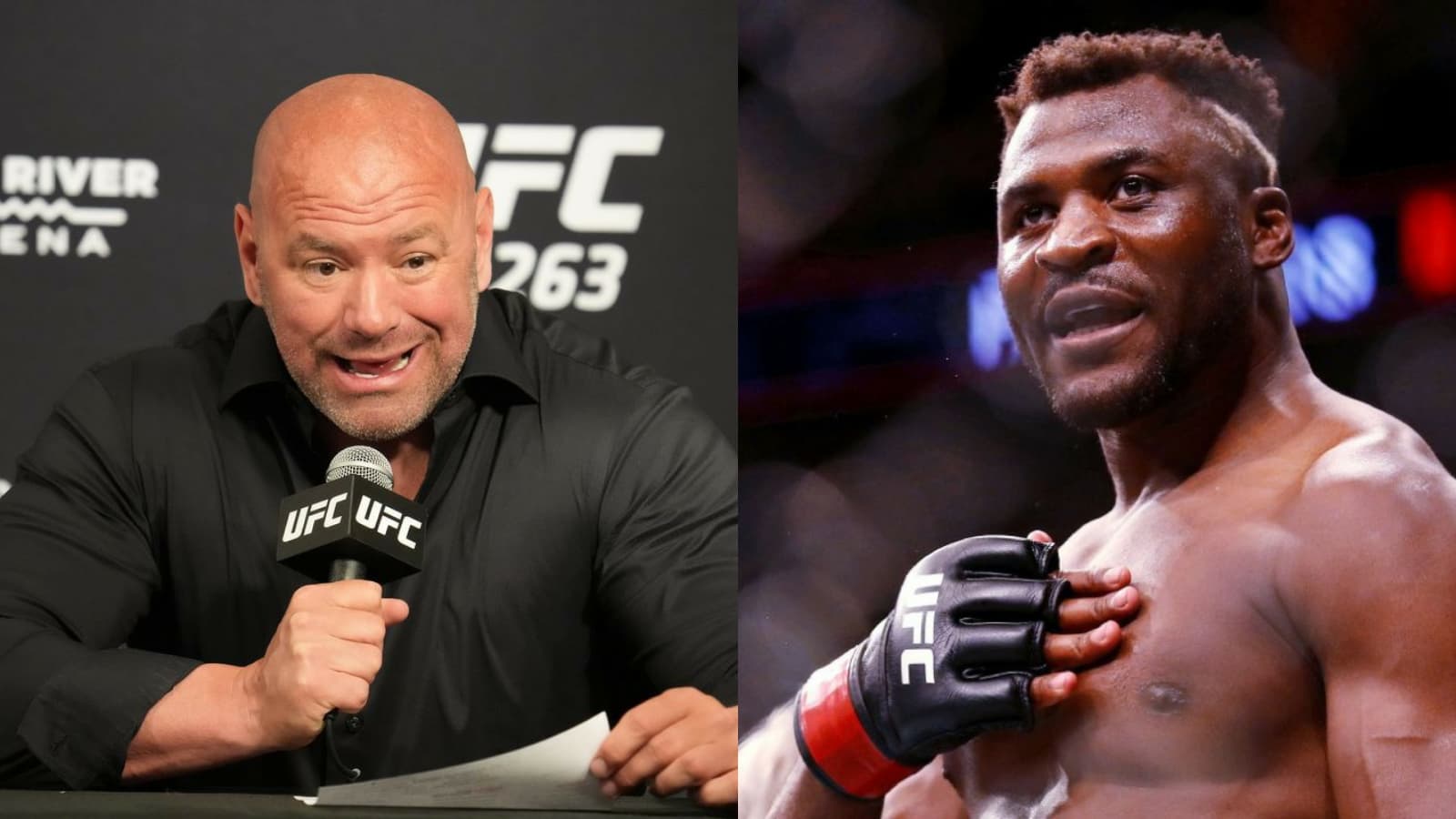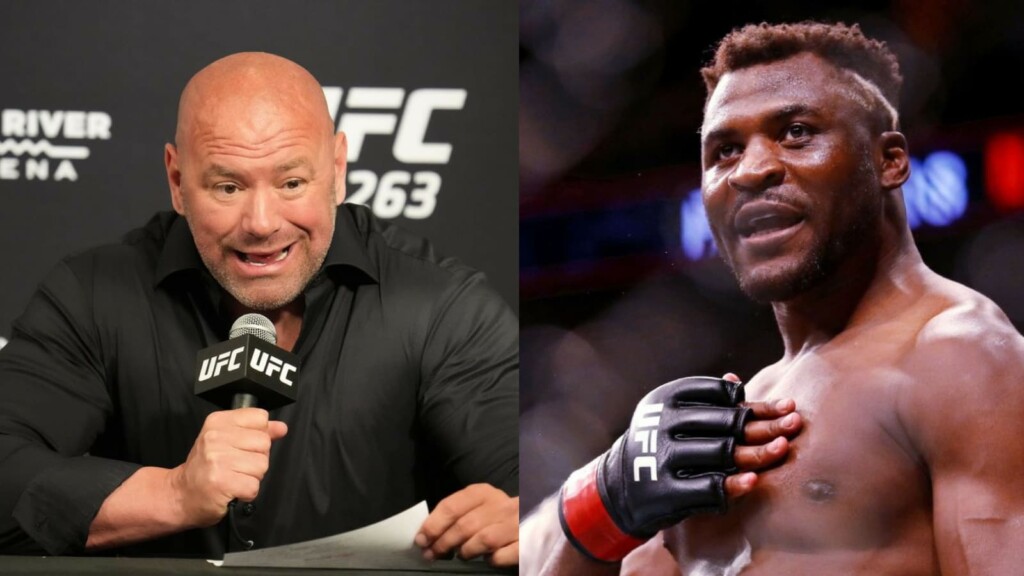 When all the controversy regarding Ngannou's contract started White said that if the fighter isn't happy and wants to leave the promotion then UFC is fine with it. But this contradicts the actual situation as with the complexity of contracts like this, it is very hard for fighters to tackle it and do what they want freely.
In a recent press conference, White revealed that things like this happen when there is a dispute between the fighter and promoter; it's very common. In the case of Francis Ngannou, his poor management team and lack of communication was the main reason for all this misunderstanding.
However, it seems if Ngannou gets defeated this Saturday night then he won't be staying in the promotion. However, if he wins the fight then UFC will certainly look forward to making a deal with Ngannou.
Also Read: "Be very accurate" Francis Ngannou goes off on reporter for asking a misleading question ahead of UFC 270