Khamzat Chimaev is one of the biggest names on the UFC roster in the modern era. Known for his ruthless approach during the fight, he has fetched great fame for himself. Russian fighters are among those elite mixed martial artists now who believe in finishing the match more than sending it to judges. In just 10 days, "Borz" recorded the quickest turnaround in the UFC for the modern era. Chimaev has only one decision victory to his name, which was against Brazilian Gilbert Burns.
Over the years, Chimaev has showcased how he plays with opponents like a toy. This connects to another fight.The fight between Li Jingliang and Kevin Holland was one of those fights that left fighting fans shocked. Chimaev was constantly cage side with the UFC president. Dana White was smiling, but Chimaev was making the statement that made White think he had brought an animal. This incident was one of many for the moniker that Chimaev is known as, i.e. 'evil Khabib Nurmagomedov'. But what exactly was the reason for specifically being called as the evil version of Khabib?
Related: Khamzat Chimaev next fight: 5 best options for the 'Borz' for his next outing
How did Khamzat Chimaev become 'Evil' Khabib Nurmagomedov?
Fighting fans are always waiting for their favorite to compete at least twice a year. For the past more than nine months, Chimaev hasn't entered any UFC cage. But the impact he made in past fights has maintained his aura in the UFC. Even the training regime of Chimaev is a topic of debate among the MMA community. Doing unexpected things has been part of 'Borz," who didn't even spare a girl.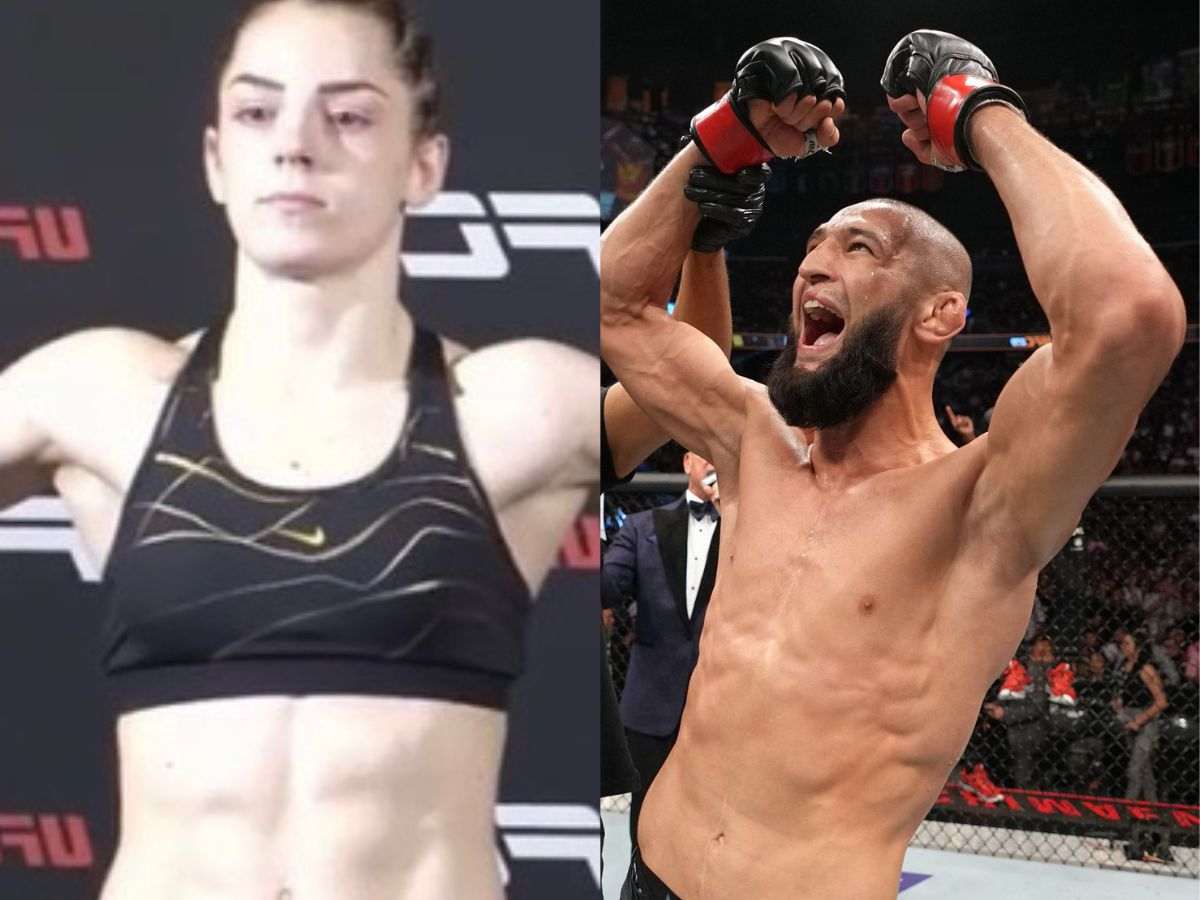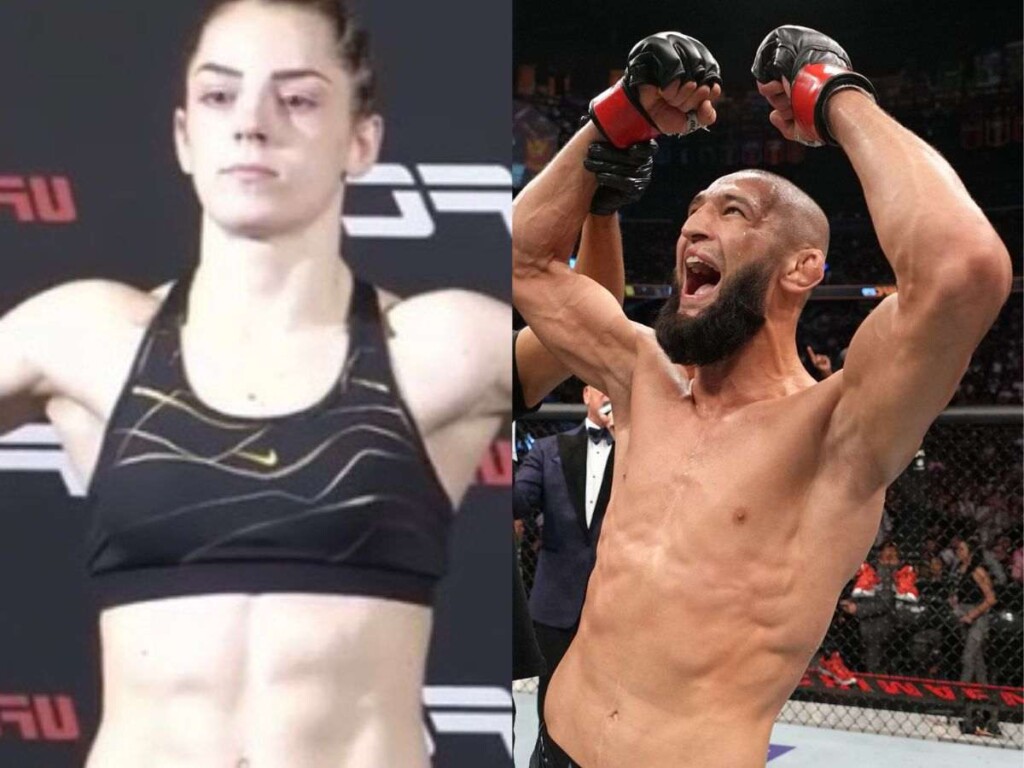 The reason Khamzat became 'Evil' Khabib Nurmagomedov is because his video of submitting a female fighter went viral. Known for his training sessions, Chimaev gave a glimpse of his scary side to Sanja Trbojevic. 'Borz' had a rear naked chokehold on the female fighter, which surely was tight but not tight enough. Sanja tried to escape, but she couldn't. Later, she gave up and tapped out. This 'small' fight with a female fighter gave rise to the infamous moniker.
Khamzat Chimaev received 'Evil' tag from fans for choking a female fighter
When Sanja Trabojevic's video went viral on various social media platforms, many fans trolled Chimaev. In Islam, it is believed that to put their hands on a girl or beat a girl. Some fans were found using that context and said it was "Haram Brother." One of the fans said, "This is why you cannot be Khabib level."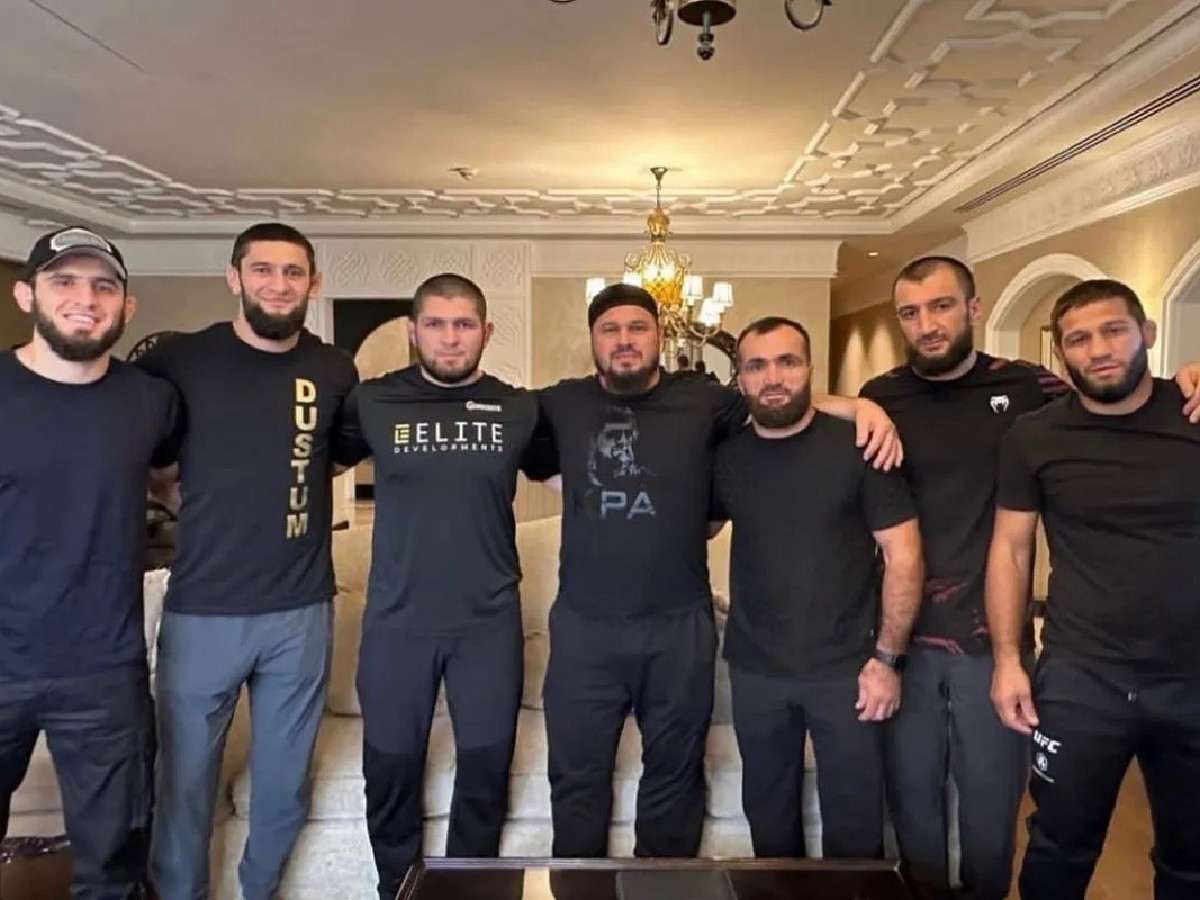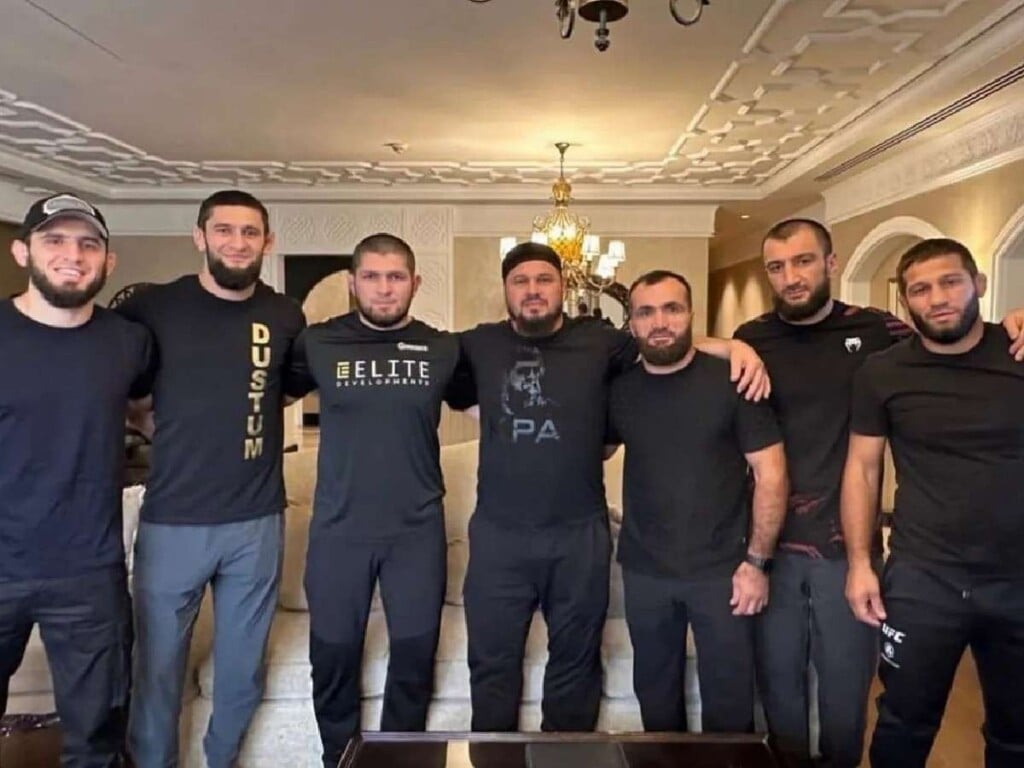 Khabib Nurmagomedov is a big believer in his religion. Many female fighter teammates have complained that Nurmagomedov has never fought with them. The belief simply for them is that only a girl should fight a girl. One time, a UFC Hall of Famer was criticized for his take on ring girls. A former champion said ring girls are not needed in the UFC cage.
In case you missed it!
White Rex MMA brand: Who are the Neo-Nazi white supremacists determined to attack Vladimir Putin?
Why do UFC fighters put on Vaseline before fights?