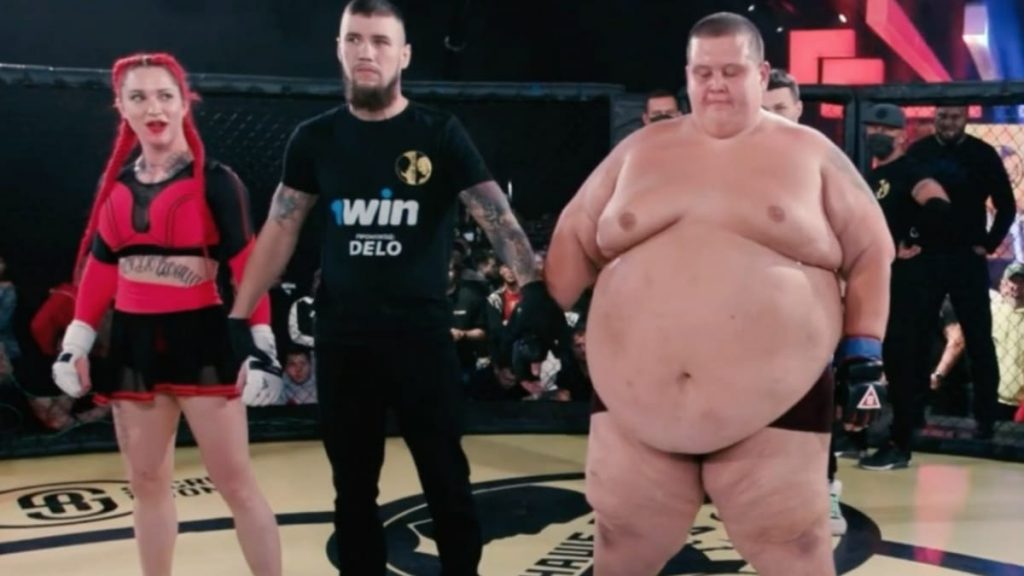 Many times we have just heard that weight doesn't matter much in MMA fights, in a Russian fight show the female Bantamweight fighter made this thing real. There are many freak bout shows around this world; Thailand is on top when it comes to this. This show features one fighter fighting two opponents and many other different style fights.
One such unbelievable thing happened in a Russian fight promotion 'Our Business' where a female Bantamweight fighter Darina Madzyuk fought with an opponent named Grigory Chistyakov weighing 509 pounds at the scale. Chistyakov is much bigger in size than Madzyuk but he fought in the worst way possible.
Madzyuk tries to fire some early punches but that doesn't affect Grigory much. He tried to hold her towards the fence and use his weight to make her submit but somehow Madzyuk survived and after that, she struck a straight right hand that made Grigory fall down then she rained punches on her and won the fight.
This fight received a mixed reaction from the MMA community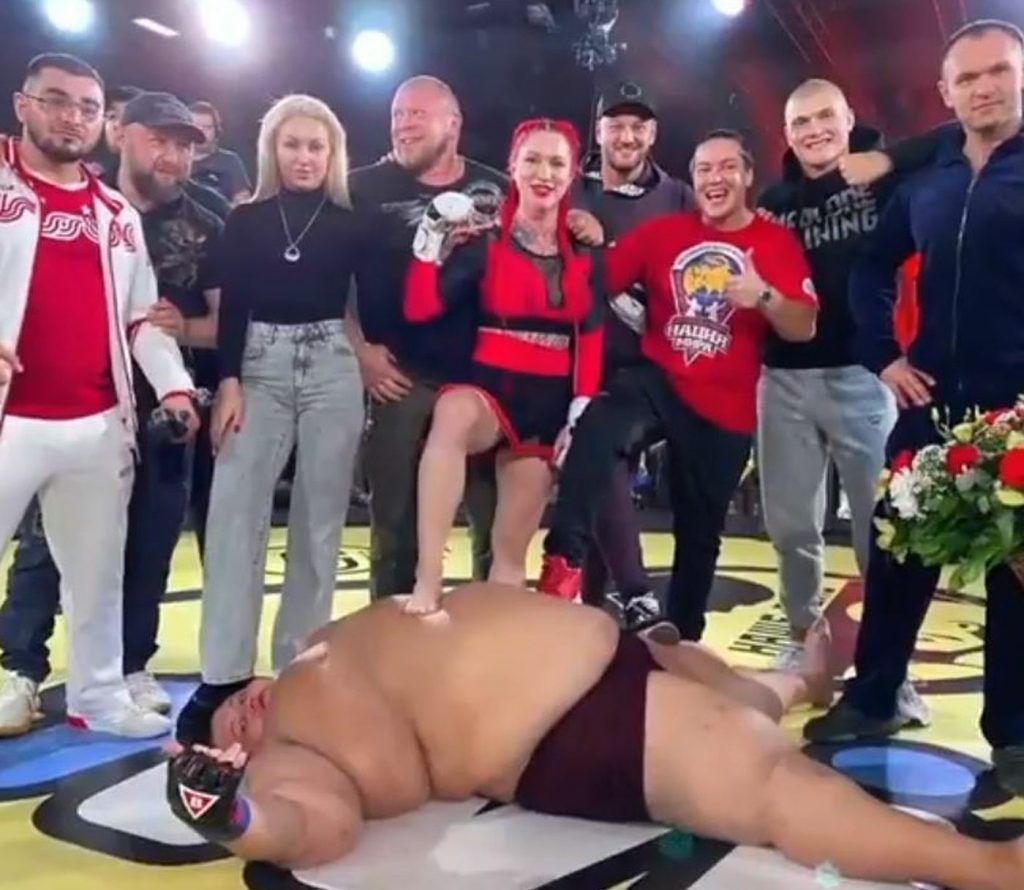 Although the fight between Darina Madzyuk and Grigory Chistyakov was a show fight most people slammed the promotion for making fun of MMA. One of the person tweets, "Wasn't sure about posting this, but decided I'd be failing you all if I didn't Darina Madzyuk (139lb) vs. Grigory Chistyakov (529lb) From a recent event called "OUR BUSINESS" (Наше Дело) in Russia. I don't know what to say. God have mercy on us all."
After losing Madzyuk and her team also get a photo captured by putting a leg on top of her opponent. Grigory on the other hand says, "After this fight, I will start to train actively, I will try to lead more or less a healthy lifestyle. Blogger Nastya Tuki-Tuk will be my coach."
Seeing this fight we can say only one thing god have mercy on us all !!!
Also Read: A.J. McKee beats Darrion Caldwell via. submission; warns Patricio Freire in the post-fight interview