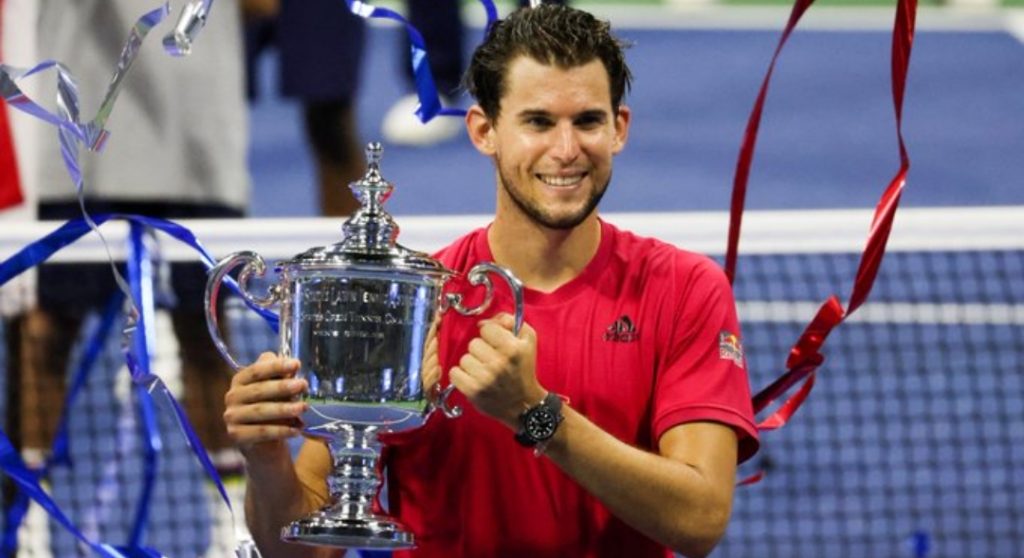 Dominic Thiem, playing his fourth final, despite being two set down, won first Grand Slam title of his career. It was Alexander Zverev all the way in first two sets. Then Thiem made a remarkable comeback in next three sets to win the US Open Championship by 2-6, 4-6, 6-4, 6-3, 7-6.
He is the 150th champion of all time and 55th in open era. The Austrian has became the 1st player since 1949 to make a comeback from 2 sets down to win the major US Open. Richard "Pancho" Gonzales won 16-18, 2-6, 6-1, 6-2, 6-4 over Fred Schroeder Jr in a battle of Americans in 1949.
Dominic Thiem is first Austrian to win a men's singles US Open title. He is the first Grand Salm Champion, who's born in 90s. Thiem is first non-Big Three player since Marin Cilic in 2014, to win a Grand Slam title.
Today's US Open final match was only the fifth comeback win from two sets down in a Grand Salm final in the Open era, all at Roland Garros. Dominic Thiem is first one to do so at US Open (Open era).
1974 French Open – Borg def Orantes, 2–6, 6–7, 6–0, 6–1, 6–1
1984 French Open – Lendl def McEnroe, 3–6, 2–6, 6–4, 7–5, 7–5
1999 French Open – Agassi def Medvedev, 1–6, 2–6, 6–4, 6–3, 6–4
2004 French Open – Gaudio def Coria, 0–6, 3–6, 6–4, 6–1, 8–6
2020 US Open – Thiem def Zverev, 2-6, 4-6, 6-4, 6-3, 7-6
Alexender Zverev all the way in first two sets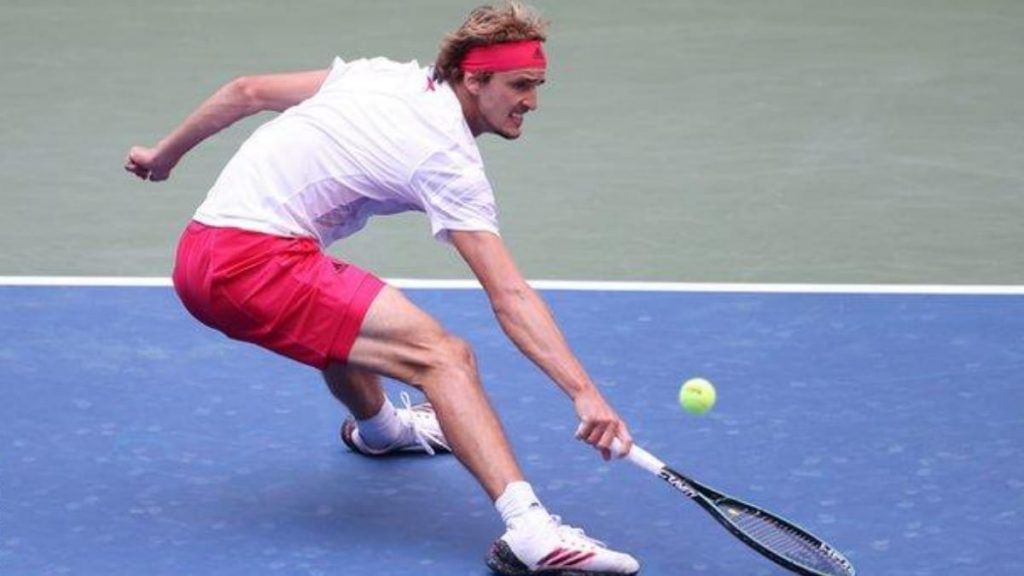 Surprisingly Alexander Zverev started like an unstoppable beast on court. He was fearless as well as ruthless with his approach till the 3rd set. Thiem looked a bit rusty and lost first two set by 6-2, 6-4.
Dominic Thiem Comeback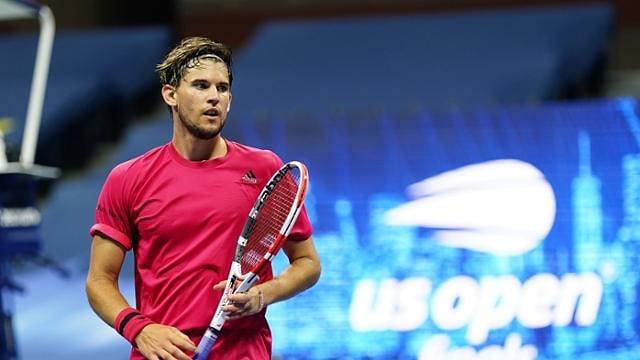 After losing first two, and Zverev on a break in third set, it was do and die situation for Thiem. But he broke Zverev and went on to win 3rd and 4th set.
Zverev serve and Thiem brilliance in fifth set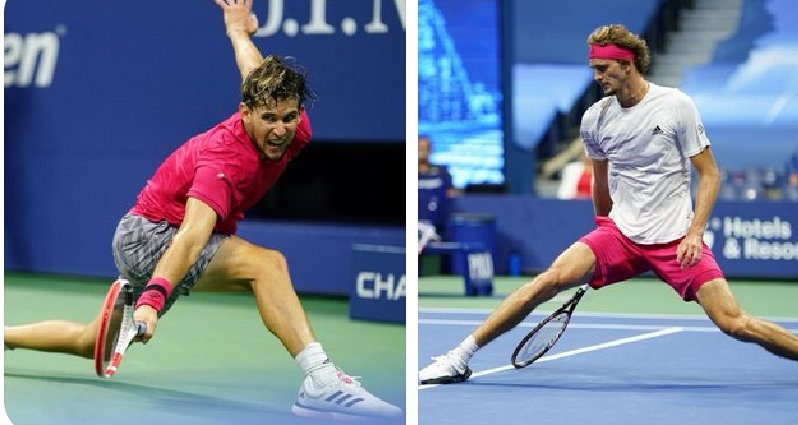 Zverev was struggling with his serve while Thiem was on top in fifth set. Both were holding their serve till Zverev broke Thiem in 8th game to take a 5-3 lead and was serving for the title. But Thiem broke Zverev in 9th game and hold his serve to make it 5-5.
But drama didn't stop here. Thiem broke Zverev in 11th game to take a 6-5 lead was serving for the match. Nerves got Zverev there and gave Thiem opportunity to break again to decide the champion in the tiebreaker.
Zverev got the minibreak with a 2-0 lead but gave away with his 14th double fault of the match and 2 all. Then a 132mph serve by Thiem and a double fault AGAIN by Zverev made it 6-4 in Thiem favour. Zverev saved two match point and score was 6-6 in the nail biting tiebreaker.
Next point went to Thiem via a gorgeous forehand on Zverev's serve and was serving for the match at 7-6. Then Zverev made a backhand long early in the rally and Thiem won the US Open title.
Two Emotional friends after the match
"I wish you would have missed a little bit more, so I could have been holding that trophy up," an emotional Zverev during presentation. "But here I am giving the runner-up speech."
"I obviously want to thank my team for sticking with me. The last two years haven't been easy in my tennis career. We're definitely on the way up and one day we are going to lift that trophy up together," he added.
"We started to know each other back in 2014 and developed straight away a great friendship, and 2016 our great rivalry started," said Thiem during post match presentation.
"We made great things happen on the court and off the court. I wish we could have two winners today. We both deserved it. You're going to make it, 100%, make your parents proud," Thiem added.