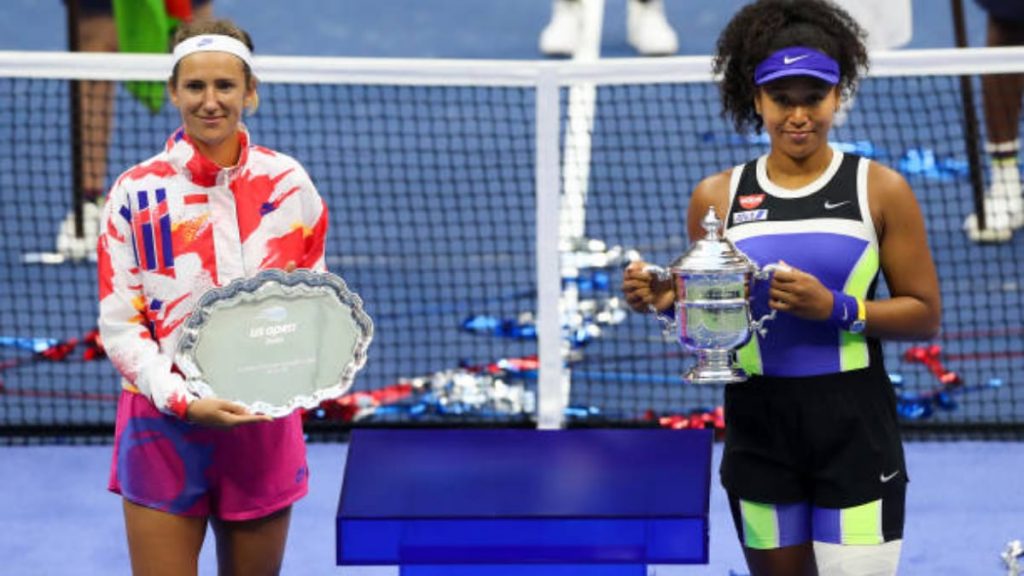 Japan's Naomi Osaka beat Victoria Azarenka of Belarus to win the US Open on Saturday and clinch her third Grand Slam title.
The fourth-seeded, Osaka withstood her unseeded rival with the margin of 1-6, 6-3, 6-3 in 1hr 53 min with the hardcourt major being staged without fans in attendance due to the coronavirus pandemic.
This is an Osaka's third major trophies after her victories at the 2018 US Open and 2019 Australian Open.
"I wasn't really thinking about winning. I was just thinking about competing. Somehow, I ended up with the trophy," Osaka said in post-match interview.
Osaka made a stunning comback
Azarenka hurried to the first set dominating Osaka on her first service with an 88% success rate as the Japanese hitting a whopping 13 unforced errors.
The Belarusian then went 2-0 ahead in the second set but Osaka did come back and break her rivals serve twice and take a 4-3.
Everything just turns in Osaka's favour and she broke a third time to take match to a deciding match. Inset three games four, she broke Azarenka's serve and take lead with 3-1.
Later, he 31-year-old Azarenka blew a golden chance to did comeback as she wastes three Breakpoints and Osaka recovered from 0-40 to take 4-1 lead.
Azarenka battled to keep the game alive and saved four break points to make 4-2 and she broke Osaka in game seven.
But, Osaka immediately broke the serve and on Osaka's second Championship point, Azarenka found the net.
I actually don't want to play you in more finals," Osaka told Azarenka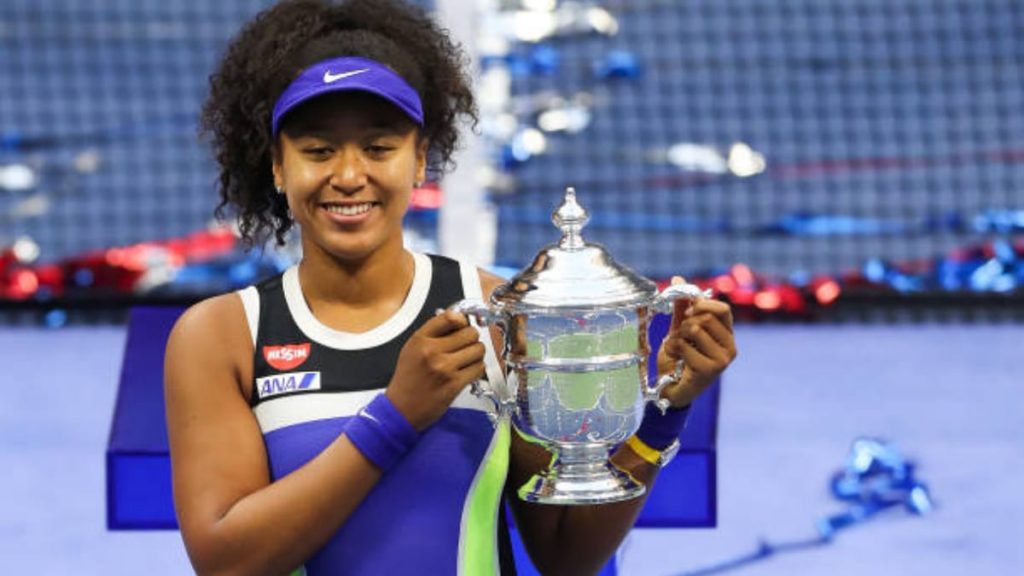 "I actually don't want to play you in more finals," Osaka told Azarenka with a smile during the victory ceremony. "I didn't really enjoy that. That was a really tough match for me," she added.
"And yes, really inspiring for me because I used to watch you play here when I was younger so just to have the opportunity to play you is really great and I learned a lot."
The 22-year-old Japanese star who is the highest-earning female athlete in the world enhances another £2.3million in prize money to her success while she becomes the first Asian player to win three major titles, overtaking Chinese trailblazer Li Na.
Osaka onto the court wears a mask holding the name of Tamir Rice, 12-year-old African American boy who was shot dead by a white police officer in Cleveland, Ohio in the year 2014.
The 2019 Australian Open champion also wore face coverings carrying the names of Breonna Taylor, Ahmaud Arbery, Trayvon Martin, George Floyd and Philando Castile.
Also read: US Open 2020: Dominic Thiem's major setback ahead of finals