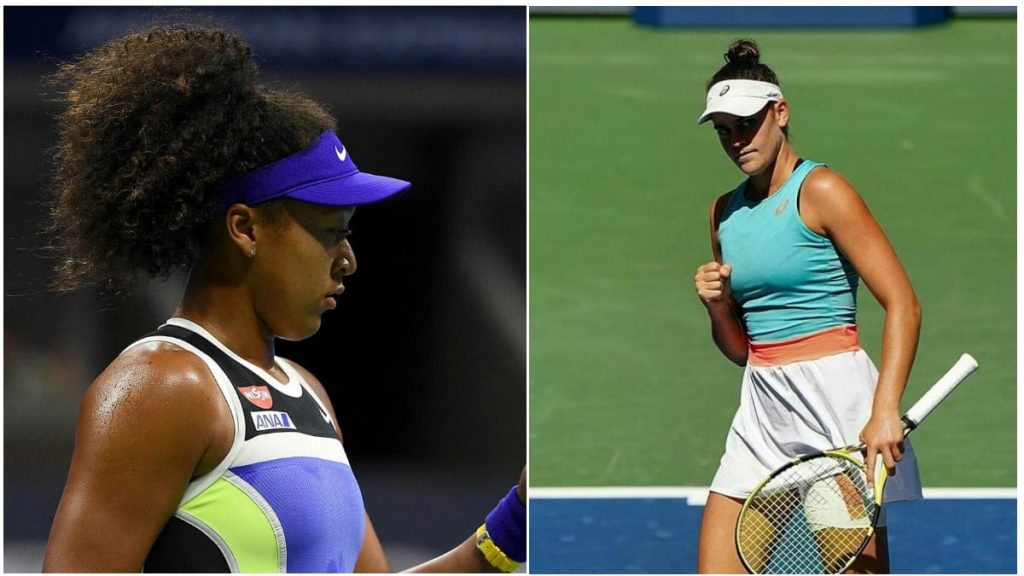 SUMMARY:
Absolutely thriller of semifinal between Naomi Osaka and Jennifer Brady. A fierce battle where Osaka edges over Brady. The 4th seed has made it to the finals of US open 2020. She has won the match by 7-6, 3-6 and 6-3.
Nothing can be taken away from the American here. Brady was completely in control of her gameplay today. She just couldn't get over the line in such a big match. Naomi now will be against either Serena Williams or Azarenka. She is looking a strong contender for this year's US open title.
US Open 2020 LIVE: Naomi Osaka beats Jennifer Brady
6:55 IST: That's it! Osaka makes it to the final. A fine performance from Jennifer Brady as well but it has been the world no. 4 on fire in the last set.
6:54 IST: Match point for Osaka.
6:51 IST: Brady taking care of the controllables here as she holds her serve and is trailing by 5-3.
6:44 IST: Brady is turning it on here. But Osaka holds on to an important serve and makes it 5-2 now.
6:42 IST: Yes! Is the loud shout from Jennifer as she holds on to a difficult game. 4-2 Osaka leading.
6:39 IST: 2 break points saved by Brady as she didn't looks finished yet.
6:33 IST: 2nd time lucky Osaka with that net point takes the game and leads by 4-1.
6:31 IST: Osaka at her very best. Creates an unbelievable angle on the run to win the rally.
6:30 IST: Osaka breaks the serve of Brady. The lead is 3-1 now for Osaka in the deciding set.
6:25 IST: What a demolishing forehand from Osaka to seal the game. 2-1 Osaka leads.
6:22 IST: 1-1 all. Brady not in the mood today to let her opponent break today.
6:21 IST: Some rare shots on display here from both ladies.
6:16 IST: No negative signs after being put don in the 2nd set from Osaka. She holds and lead by 1-0.
6:12 IST: Jennifer Brady grunts come-on as she takes the second set 6-3. Some excellent determination is being shown from not so favorite for this match.
6:10 IST: Spectacular from Brady as she breaks. A rare miss from Osaka and now the 28th seed will be serving for the set. 5-4 Brady leading.
6:07 IST: Brady couldn't have got luckier than that. 15-0 .
6:05 IST: We are yet to witness a break in this match. 4-3 Brady leading as she holds.
6:01IST: Osaka is not taking a lot of time to wrap her serving set. 3-3 all.
5:57 IST: Brady 3-2 Osaka.
5:55 IST: Lucky point for Brady as she leads by 30-0 now.
5:54 IST: Gritty gameplay from Brady but Osaka up to the challenge. The 4th seed holds her serve and its 2-2 all.
5:47 IST: Osaka impressed by the breathtaking ace of Brady to take a lead of 2-1 in the 2nd set.
5:44 IST: Osaka serves nicely to make it 1 game to all.
5:43 IST: Brady 1 nil up in the second set. She have to put the tie-breaker a side and move forward in this match.
5:40 IST : No room for errors in crunch situation when you are playing against Naomi Osaka.
5:33 IST: A forehand missed by Brady results in her deficit by 2-0 in the tie-breaker.
5:31 IST: So my anticipation doesn't goes in vain. We are heading towards the tie-breaker to decide the 1st set winner.
5:27 IST: Osaka leading 6 games to 5. I can anticipate we are not far away from a tie breaker here.
5:24 IST: No glimpses of any pressure on Brady. She holds and score is 5 games to all.
5:19 IST: Osaka 5-4 Brady. No chance there for 28th seed at all.
5:17 IST: Osaka clearly wanted to break here as she could have served for the set but Brady is having different plans with her big serves. 4-4 all.
5:11 IST: Exceptional backhand from Naomi to hold her serve and she leads by 4-3. Followed by a whooping forehand.
5:10 IST: The American misses 1st break point chance here.
5:09 IST: 1st deuce of the semifinal courtesy some excellent display of skill sets from Brady.
5:06 IST: 3rd consecutive ace to wrap up the service game by Jennifer. Its 3 game to all.
5:04 IST: Powerful forehand and great angle created from the center of the court by Brady. 15-0.
5:02 IST: Osaka is looking quite strong but no signs of underdog kind of play from Brady. Osaka 3-2 Brady.
4:59 IST: Thats a brilliant display of skill sets from Brady. As she holds her serve after being down in the game. 2-2 all now.
4:57 IST: Brady just getting a bit carried away with her power game trails 0-30 in her serve.
4:54 IST: Very very disciplined Osaka makes it 2-1 now.
4:52 IST: Perfect ace to make it 1-1 all by Brady.
4:50 IST: No signs of fear from Brady. She is serving well and played a powerful forehand twice in this game. 40-30.
4:47 IST: Good start for Osaka. She holds her serve and leads by 1-0.
4:42 IST: Osaka and Brady both have made it to the center of the court. Stay tuned for an epic battle.
Welcome to the LIVE coverage of US Open 2020 Semifinals between Naomi Osaka and Jennifer Brady. Catch Up all live updates HERE.
Preview: Naomi Osaka vs Jennifer Brady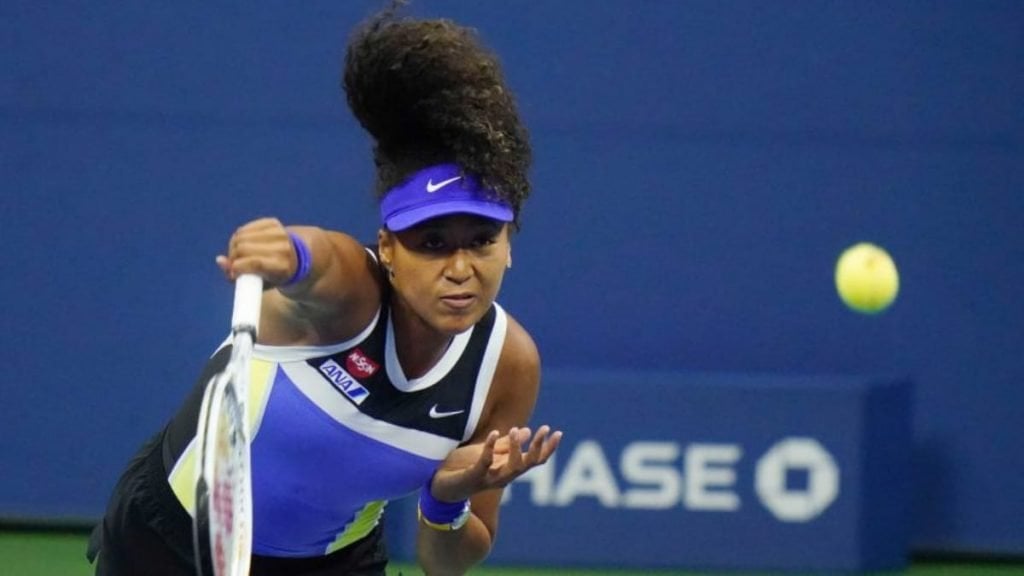 4th seeded talented youngster from Japan, Naomi Osaka has been regarded as the future of womens tennis by tennis pundits and fans around the world. Indeed she has certainly not let them down at US Open this year by making it into the last 4 of the tournament. Surprisingly, her trickiest matches game in the beginning rounds of the US Open where she had to beat fellow Japanese, Misaka Doi in three tough sets in the first round and M.Kostyuk of Ukraine in another 3 sets in the 3rd round.
Apart from those two matches, Osaka has relatively had a comfortable passage into the semifinals. She defeated Anett Kontaveit of Estonia in straight sets in the 4th round. Moreover against Shelby Rogers in the quarterfinals, Naomi Osaka was on top of her game defeating her in straight sets, 6-3 and 6-4.
Jennifer Brady, 28th seeded American has surprised tennis fans by making it into her maiden Grandslam semifinals. Apart from losing in the 1st round at Cincinnati Masters a week before she has completely left everyone surprised.
Brady has been in exceptional form this tournament not dropping a single set defeating Caroline Garcia, 32nd seeded French in straight sets in the 3rd round, A.Kerber and 17th seeded German 6-1,6-4 before breezing past Y.Putintseva in two straight sets in the quarterfinals.