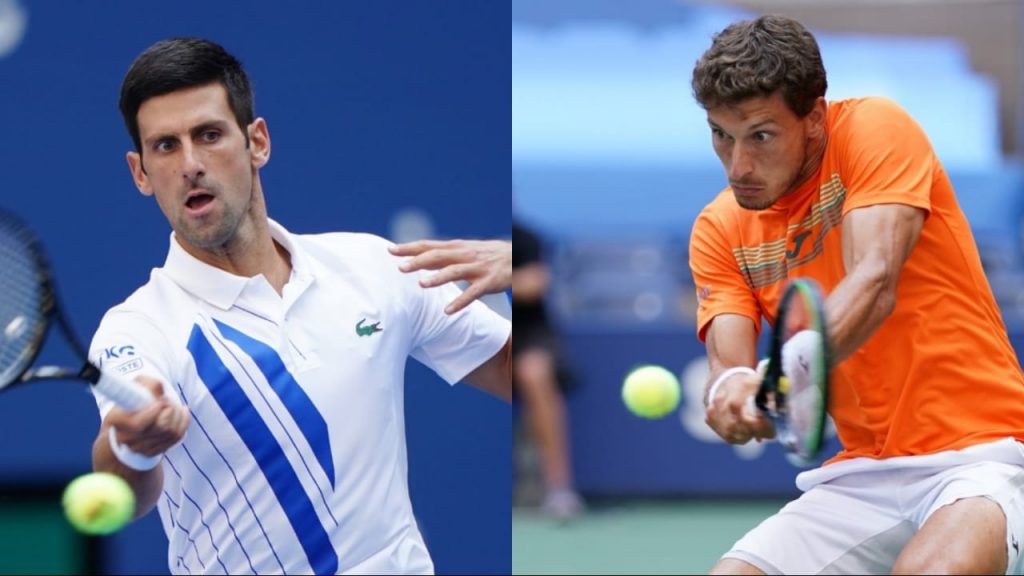 It was the most unexpected way Novak Djokovic would end his unbeaten streak of 2020. He was aiming for a title at the Flushing Meadows but instead was shown the exit. Novak lost a service game and vented out the anger.
He was upset and did not realise that the ball he tossed was headed to the lines umpire. Ultimately, Pablo Carreno Busta made it to the quarter-finals. Novak reflected on his actions after the match.
Novak Djokovic's statement after hitting the lines judge
"It's tough for you, whatever call you make, I understand," Djokovic told officials, knowing that tennis' rules are fairly inflexible in such situations.
He pleaded to say "You're going to choose a default in this situation? My career, grand slam, center stage" Novak added, "She doesn't have to go to hospital for this" as he tried to downplay the situation. Lars Graff supported Djokovic as, "If she would have gotten up right away…"
Rennae Stubbs on ESPN said, "The bottom line is the moment you hit a ball in anger on a tennis court, and believe me I've done it a few times, you are very aware where if you hit someone you are done in a tennis tournament."
US Open confirm the default via a statement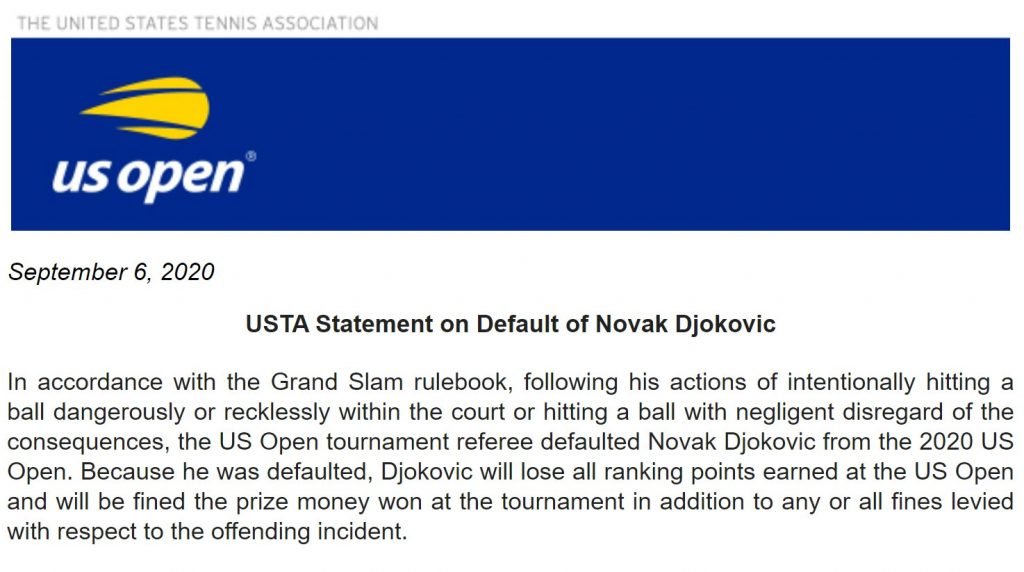 The world no.1 would not mind so much losing the points or the cash, but the title would've made a difference. Novak Djokovic would have broken records with the US Open title.
Unfortunately, the Serb will now probably head early to Rome and prepare for the clay season. Novak will play the Italian Open from 14th September.
Also Read: US Open 2020: Novak Djokovic OUT of US Open due to Code of Conduct violation