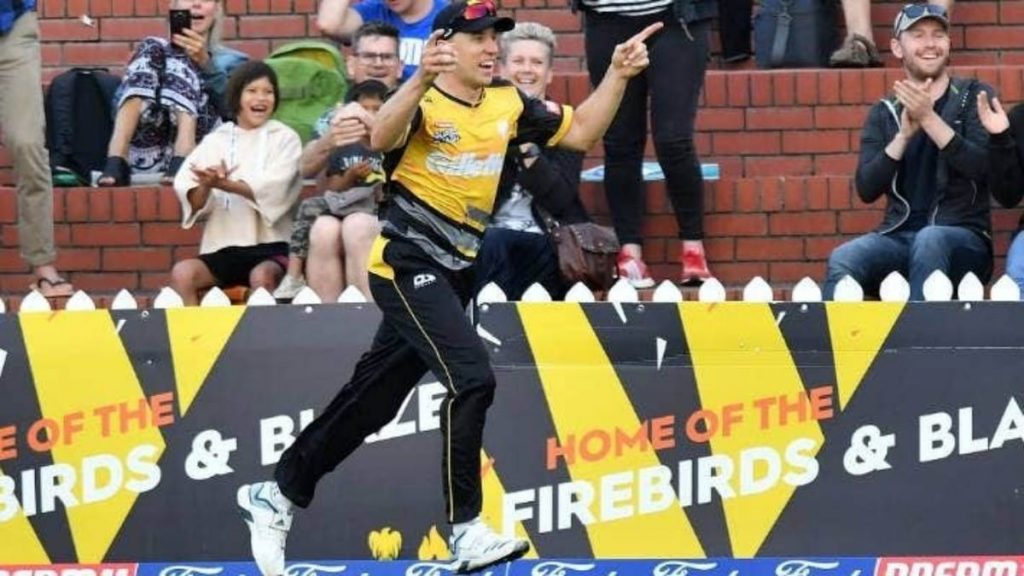 The domestic T20 tournament in New Zealand, the Super Smash T20 is currently in progress in the island nation. The 6-team tournament got underway on December 24 in 2020 and will go on till February 13, 2021 with a lot of gap and rest between each match. Wellington are currently on top with 4 wins out of 4 followed by Central Districts who have won 3 out of 5.
In today's match between Wellington and 5th placed Northern Knights, Dutch cricketer Logan van Beek pulled off a stunning catch to leave spectators, players and fans around the world in utter disbelief. Wellington sealed victory in the match by a whopping 80 runs and reaffirmed their status as title contenders.
Logan van Beek pulls off one-handed stunner
In the 10th over of the second innings bowled by Michael Bracewell, batsman Brett Hampton went for a slog between deep mid-wicket and deep square-leg. The shot seemed to be perfectly placed and the deep mid-wicket fielder Logan van Beek seemed to have no chance of getting to the ball and catching it. However, the Dutchman ran full throttle and dived to grab the ball with one hand.
The jaw-dropping catch led to the Wellington players mobbing van Beek in awe. The catch has since then, gone viral on social media. England all-rounder Ben Stokes took to Twitter to express his appreciation of the catch saying, "What the……. incredible (sic)"
Also Read: Big Bash League: WATCH – Perth Scorchers effect freak run-out; Players react in disbelief