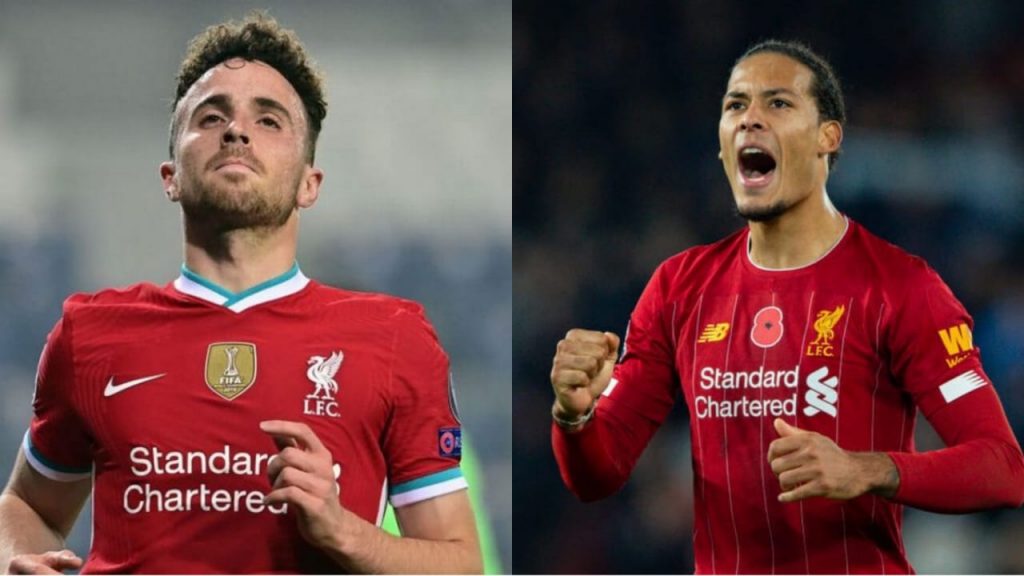 Ideally it could be said that Liverpool's tactics are no longer that effective as it was once. In 2018 teams were scared of facing Liverpool due to the way they pressed their opponents when they had the ball. Three to four players descended on you from all sides whenever you had the ball and the only way out was passing backwards, and when you do that the same four players descend on the next player and force them to make mistakes. Nowadays players are resistant to their press and are better at countering them now.
Liverpool need a radical tactical shift to return to winning ways
Fulham, West Bromwich Albion, Newcastle United and Southampton were the teams Liverpool failed to get points. Each of them had tall centre-backs in the heart of their defence while Fulham had 6-7 players in the penalty box at all times. Technically this means that Liverpool's full backs were unable to find ways to put successfulcrosses into the box. When Liverpool's full backs are not able to put in crosses into the box, nearly 50% of their goals dry up.
When this happens the three forwards are tasked with the full duty of scoring goals all on their own as the midfielders play more of a defending role and not creating goals. However all this is less compared to the absence of Virgil van Dijk in the squad. The tall Dutchman was instrumental in pushing the team forward with his forward passes and threat in the air. Corner kicks were mostly aimed at him due to his superiority in the air and now Liverpool don't have any tall centre-backs without him. Joel Matip just is not able to stay fit even if his life depends on it and therefore it is not wise to consider him as an asset.
What needs to be done here is that when defenders overcrowd their penalty box, they are always just one step away from conceding a penalty. Full backs Andrew Robertson and Trent Alexander-Arnold should cut down on their needless crosses and push forward up the pitch and pass it down the middle. It is completely useless in spamming crosses into the opposite penalty box when your targets are 5'8 feet players while the opponents are 6'5 feet in height.
So what needs to be done?
Due to having zero natural centre-backs, Fabinho and Jordan Henderson act as make-shift centre-backs as thrusting the youngsters without experience is bad for them. Therefore Liverpool's first priority is to sign one or two decent defenders who can be injury free. When you have centre-backs, your most important midfielders can play as actual midfielders. Fabinho is one of the world's best defensive midfielders and needs to play there while Jordan Henderson as captain leads the entire team from the heart of the pitch. Thiago Alcantara can complete the three man midfield and function as a #8 instead of a #6.
Diogo Jota is also required in order to bring in a fresh change to the Liverpool attack. The Portuguese winger has always been consistent for Liverpool and scored a lot of goals for them. The one good thing would be that Jota is returning by the end of this month and that will be of some relief for Liverpool. While it is too early to be saying that Liverpool cannot be Premier League Champions, keeping up like this will definitely cost them. Jurgen Klopp needs to bring in changes and needs to bring them fast as title challengers Manchester United visit Anfield on 17th January.
The title will more or less will be decided as the winner of that match will take an early momentum in that road. Therefore Jurgen Klopp has to sit down in this week and a half break before they face Manchester United and rethink his strategy for Liverpool to succeed.
Also read: Manchester United get early advantage over Liverpool with the latter's defeat to Southampton blowing the title race wide open