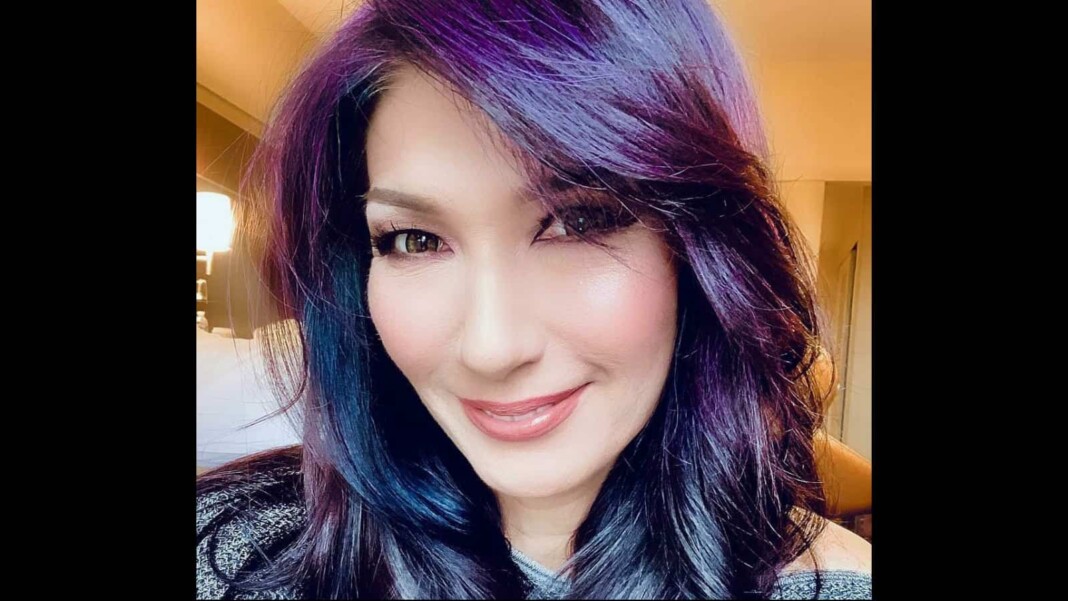 On Thursday, everyone in the UFC mourned the death of their lead wardrobe designer and make-up and hairstylist. Suzy Friton was 36 years old when she lost her battle to stage four breast cancer.
Suzy was one of the most beloved members of the UFC roster, and he was working with the company for almost 15 years, Friton was in charge of make-up for ring announcers, commentators, and octagon girls. She loved her job deeply and everyone was devastated by the news of her death.
Friton was battling breast cancer for a long time, and she overcame two previous battles with stage 2 cancer, she lost a ton of weight during that time and was clearly struggling. Friton switched to a more holistic approach as she believed all the western methods were making her worse off. After the treatment was done, she regained all of her weight and seemed completely fine.
Just when everything seemed to work out for her, she was diagnosed with stage 4 cancer in March 2020, cancer spread to her liver, lungs, spine, and some other parts of the body, and she finally succumbed to death.
Everyone who worked with her loved her deeply, and everyone will remember her for the rest of their lives. In The Marcus Deegan Show, Suzy spoke in detail about the struggles she went through because of breast cancer.
Many UFC fighters paid their respect to Suzy Friton, and here are some of the most heartfelt messages.
UFC broadcaster and commentator Jon Anik has been absolutely devasted by the news of his colleague. Anik dedicated an entire podcast episode in the loving memory of Friton.
"Gone way too soon @suzesuzeq I can't even think about you without seeing that smile. The last time I saw you I remember you being happy and just as beautiful. That's the way I choose to remember you forever, always being a light to everyone around you. Thanks for putting up with all my harassment over the years, thank you for doing Jessie's make-up and making her look so beautiful for all those weigh-in ceremonies and fight nights. We love you, always will. @UFC behind the curtains will never be the same without you, truly an original. #cancer sucks," wrote Jon Jones.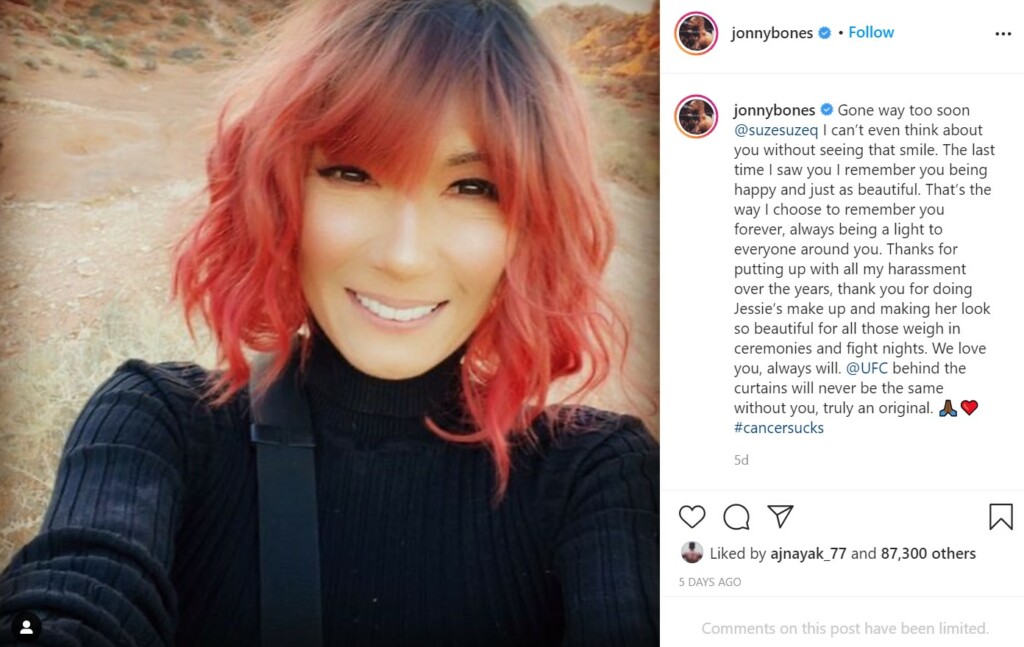 "What an amazing soul we lost. Your energy was infectious each and every fight week. You will definitely be missed," wrote the welterweight champion Kamaru Usman.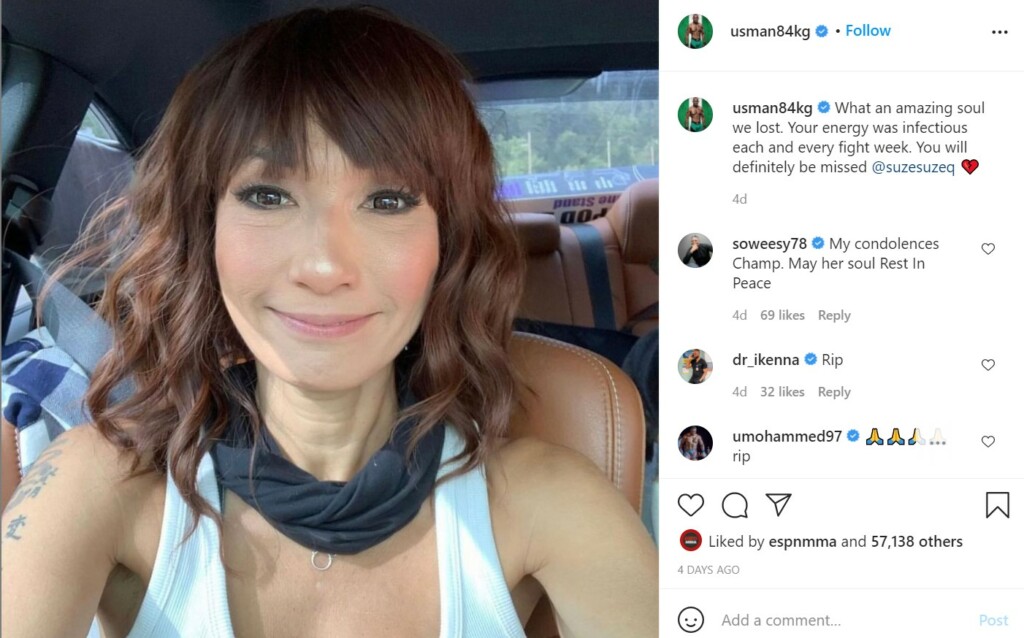 UFC's 11th lightweight champion Charles Oliveira was heartbroken about the news. He wrote on Twitter, "Thank you Suzy Friton for all the affection and attention that you had with us during your permanence here. God has a beautiful place for you. My condolences to the family of Suzy Friton. Rest in peace.
Thank you Suzy Friton for all the affection and attention that you had with us during your permanence here.

God has a beautiful place for you.

My condolences do the family of Suzy Friton.

Rest in Peace.

— Charles Oliveira (@CharlesDoBronxs) September 10, 2021
"She was such a warm and kind soul. When I started commentating she did her absolute best to make me feel at home. Rip. Gone far too soon," wrote former middleweight champion, now commentator, Michael Bisping.
She was such a warm and kind soul. When I started commentating she did her absolute best to make me feel at home. Rip. Gone far too soon. https://t.co/ypX6XVjEtR

— michael (@bisping) September 15, 2021
Also read – UFC stars mourn the death of long-time makeup artist, Suzy Friton: Jon Jones, Charles Oliveira, Kamaru Usman, and others react on social media