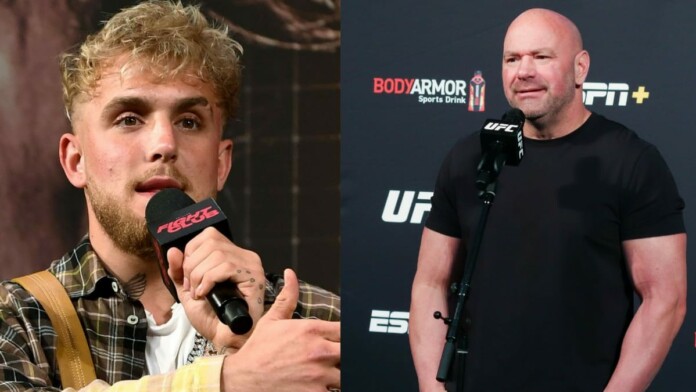 The Bitter relationship between UFC president Dana White and Jake Paul is secret to None. Both haven't missed any opportunities to defame each other on public platforms. Even though Dana White wasn't quite revealing of his relationship with Jake Paul, few of the recent events have made their hatred certainly clear.
While Paul has always criticized Dana for underpaying their fighters, White has questioned Paul's choice of opponents since his first fight. It's well known that Dana White bought UFC with the help of the Fertitta brothers in 2001 for 2 million dollars.
Since then the organization has grown exponentially and no doubt white has put his blood and sweat into this promotion throughout the years. As the profit of the organization has grown significantly, many fighters remain underpaid and not getting what they deserve. This is one of the major points that Paul put forward while discussing his opinions on the promotion.
According to the YouTuber turned boxer, fighters in UFC get paid very little and to other sports in the world and White is responsible for all of this. Throughout the feud, the "Problem Child" focused on the fact and pursued UFC fighters to leave the promotion and make more paydays.
These kinds of accusations were enough to make White fire back at Paul through online platforms. White didn't lose any chance to put shade on Paul's boxing career and asked him to fight a proper boxer of the same height and weight. It was a valid point made by White as Paul has only fought basketball players and retired UFC fighters.
The challenge between Jake Paul and Dana White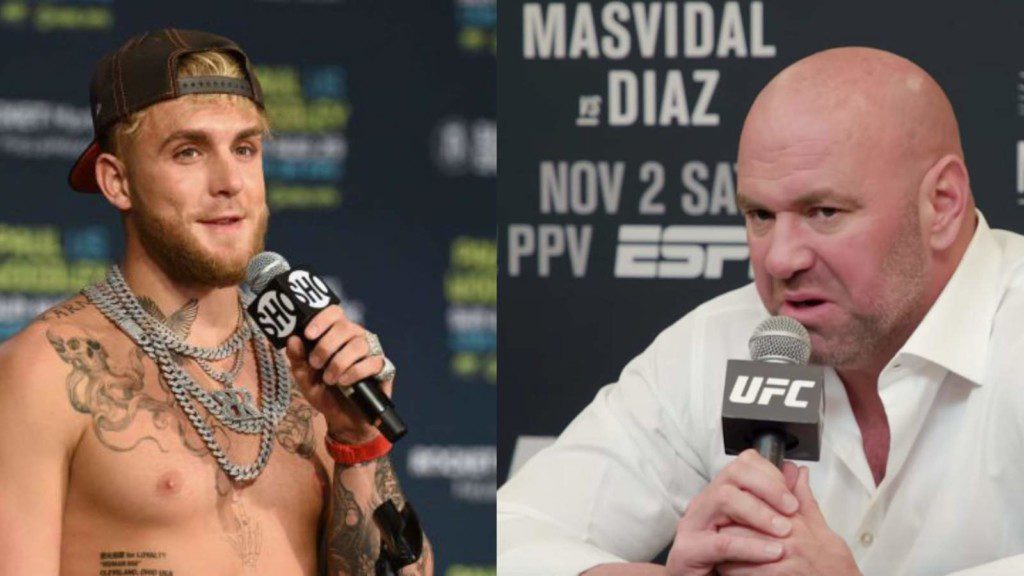 The online rivalry between Paul and White took an ugly turn when Paul accused White of using cocaine and getting caught with hookers. He also came up with an offer to White to retire from boxing and fight Jorge Masvidal in an MMA bout.
Responding to the challenge the UFC president posted an Instagram video where he described that Paul is on steroids and it can be proved by doing a surprise test on the fighter. Along with that White stated he is ready to be tested for cocaine use. "I do not use cocaine…you could randomly cocaine test me for the next ten years," said White.
White also continued that Paul can't sell a pay-per-view that's why he is asking to fight big UFC superstars like Jorge Masvidal, Nate Diaz, and Conor McGregor to help him sell the fight. White asked Paul and his manager that they are always welcome to try and do better than UFC in terms of treating fighters equally and giving them good paychecks.
Jake didn't lose any time and responded to Dana with an Instagram post. In the post Pual revealed he doesn't do steroids and is ready for the test and "steroid test me, whenever the f* you want, it's two weeks after the fight and I'm already a fat b**," said Paul.
Also, Read: When Dana White and the Fertitta Brothers Revolutionized The Sport of MMA With This Historic Deal