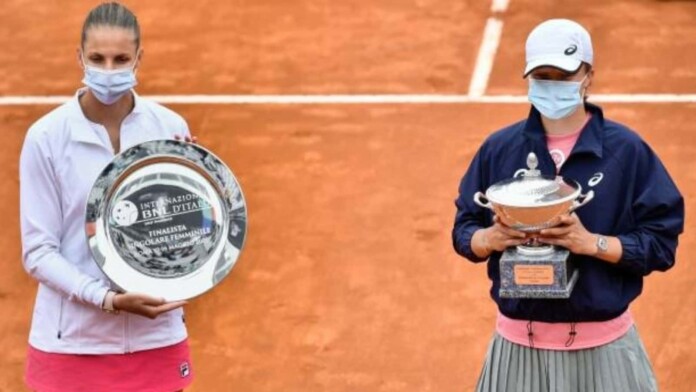 The last major tournament before the French Open, the Italian Open has come to an end in a dramatic fashion. Roland Garros Champion Iga Swiatek dominated throughout the match and dropped just 13 points to humiliate Karolina Pliskova 6-0,6-0 in just 46 minutes.
There were many unexpected results during the mega event in Rome and hence we see a massive shakeup in the new WTA Rankings. Starting Monday, Iga Swiatek will make her Top 10 debut as she moves 6 places from No.15 to No.9.
Despite being the runner-up in Rome, Karolina Pliskova loses points and slips a place to No.10. Although Serena Williams regains No.8 spot, her opening round loss at Rome cost her 59 points.
Swiatek is the top gainer this week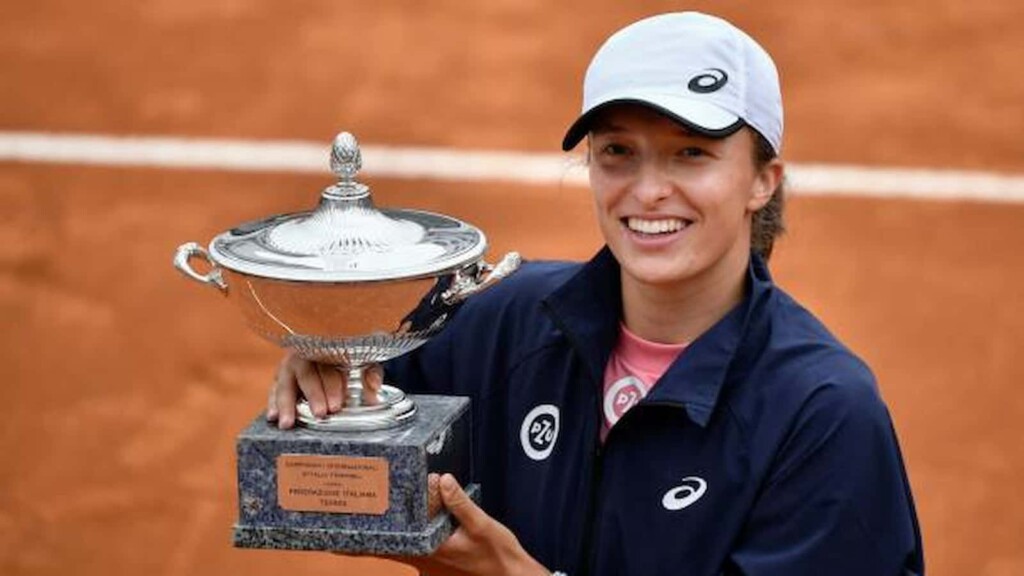 Iga Swiatek is the biggest mover in the WTA Rankings post the Italian Open. The Pole gains 880 points to jump 6 places in the latest Rankings. Pliskova loses 315 points and moves back a place to No.5
Both Elina Svitolina and Sofia Kenin retain their original spots of No.6 and No.5. With her quarter-final outing in Rome, Svitolina inches closer to Kenin and is just 30 points away from the No.5 ranking.
New WTA top 10 Rankings post Italian Open 2021:
| | |
| --- | --- |
| Ash Barty | 10175 pts |
| Naomi Osaka | 7461 pts |
| Simona Halep | 6520 pts |
| Aryna Sabalenka | 6195 pts |
| Sofia Kenin | 5865 pts |
| Elina Svitolina | 5835 pts |
| Bianca Andreescu | 5265 pts |
| Serena Williams | 4825 pts |
| Iga Swiatek (+6) | 4435 pts |
| Karolina Pliskova (-1) | 4345 pts |
All of the top 4 regain their positions. World No.1 Ash Barty was forced to retire from the quarter-final due to an arm injury but still has gained 85 points. 4-time grand slam champion Naomi Osaka's poor run on Clay continued. The Japanese faced yet another early exit as she has knocked out of the first round. Although she regains her No.2 spot, she saw a drop of 189 points.
Despite early round exits, both Simona Halep and Aryna Sabalenka do not drop any points and hence retain the No.3 and No.4 spots respectively. Bianca Andreescu too retains her No. 7 ranking. The rise of Iga Swiatek meant that Petra Kvitova will be out of the Top 10.
Also read: "That fateful Morning," Husband Alexis Ohanian recalls the time he first met Serena Williams