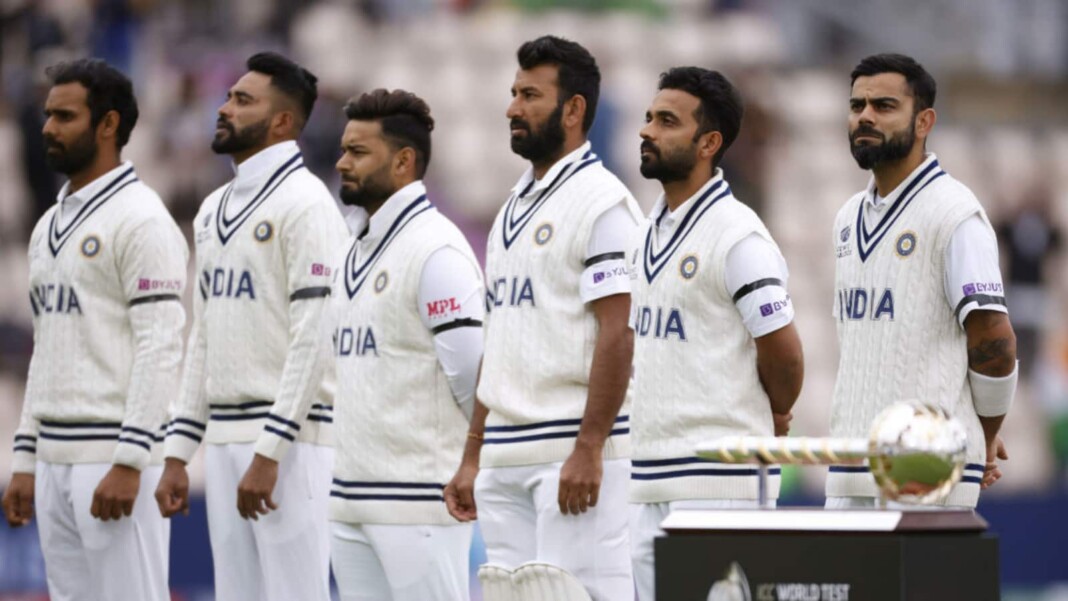 After a wait of 686 days, 59 matches, 2132 innings, 54873 runs and 1815 wickets, we have finally reached the final of the inaugural edition of the World Test Championship (WTC). As the WTC final goes underway as you read this, New Zealand have won the toss and chose the bowl first. Invited to bat first, the Indian team is sporting black armbands.
The Indian team has come up with the gesture to offer their respect to the country's ace sprinter Milkha Singh who passed away yesterday. Marking one of the darkest days in Indian sports, 1958 Commonwealth Games gold medalist and independent India's first sporting icon Milkha Singh took his last breath on June 18, 2021. Aged 91, Singh contracted the COVID-19 virus a month ago and was admitted to a private hospital in Mohali on May 24.
India have had a fairly good start after being invited to bat first in the WTC final. Both openers, Rohit Sharma and Shubman Gill have been looking good so far as the Dukes' ball is yet to swing. The Indian team didn't change their playing XI for the WTC final despite a drastic change in conditions. On the other hand, New Zealand have decided to go into the WTC final without any spinner in their side.
WTC final: Indian team pays tribute to Milkha Singh, an inspiration for generations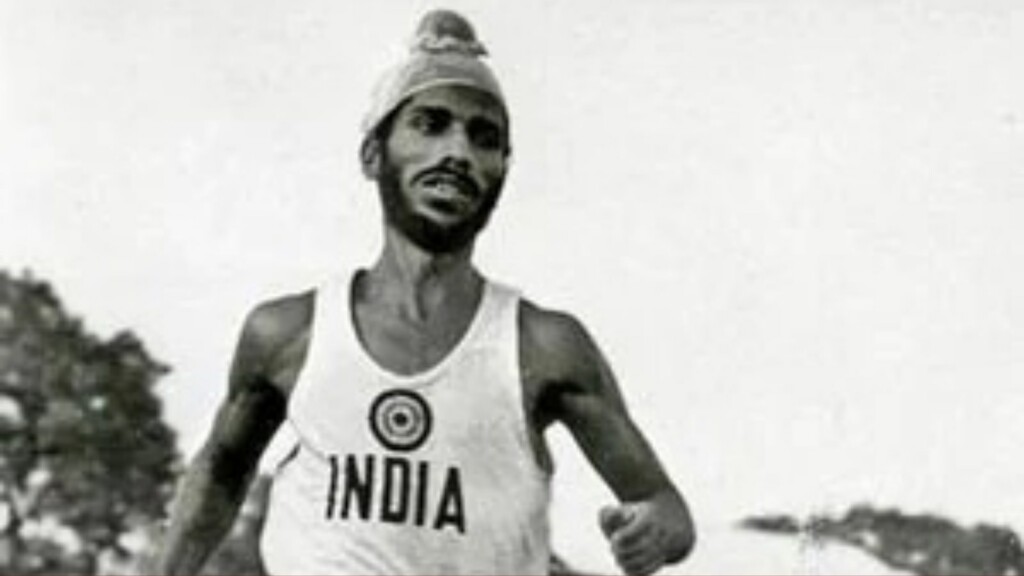 Milkha Singh had a very tough childhood. He was born in Gobindpura (present-day Pakistan) and lost the majority of his family, including his parents during the partition. But young Milkha was destined for greatness. He had the passion to serve the nation and had the legs to support him, hence, he decided to step into Athletics.
He stunned the world by winning the gold medal at 1958 Asian Games and since then, never looked back. He broke out to the world in the 1958 Commonwealth Games where he won gold in the 400m event, clocking 46.6 secs and setting a new world record.
He missed a rare Olympic medal by the slightest of margins in 1960 but held his head up moved ahead. He then went on to compete in a race against Pakistan's Abdul Khaliq the very same year and earned the title of 'The Flying Sikh' by then General Ayub Khan as he completed the race shockingly in just 45.8 seconds. The great man then hung his boots in 1964.
Also read: Remembering Milkha Singh: Reliving the Flying Sikh's historic 1960 Rome Olympics run when he fell short of Olympic glory by a whisker