Alexis Kaufman, popularly known as Alexa Bliss, is one of the most prominent female superstars in WWE. Hailing from Columbus, Ohio, Bliss began her pro-wrestling career in WWE in 2013. Ever since her debut, she has enlivened the Women's Division with her charismatic personality. With the passage of time, Bliss emerged as one of the most distinguished superstars in WWE, adding multiple championships to her list. Her career in the company has been the epitome of excellence.
When it comes to her personal life, Alexa Bliss has been dating Ryan Cabrera since February 2020. The couple finally tied the knot on April 9, 2022, in Palm Desert, California. Bliss and Cabrera have been living happily together since then. However, Alexa Bliss is one of those superstars who is quite active on social media. Therefore, the fans often get a glimpse of the couple in her Instagram handle. The WWE Universe has always been quite curious to discover more about "Ryan Cabrera."
Related: Alexa Bliss Net worth, Income, WWE Career, Personal life and more
Who is Alexa Bliss' husband?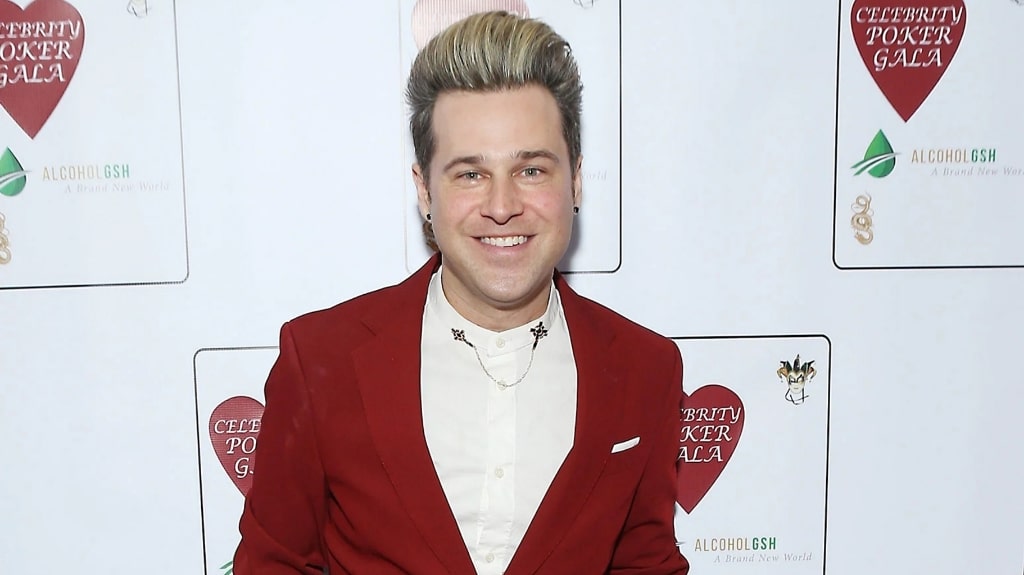 Alexa Bliss' husband is Ryan Cabrera, a renowned American musician who has been in pop music since 2001. However, Cabrera began his journey as a singer during his college days, where he was a part of the popular band Rubix Groove. He recorded his debut music album, "Elm Street," in 2003. Besides, Ryan Cabrera is an actor, producer, songwriter, and singer who rose to be a prominent figure in America, releasing some of his most successful albums.
Apart from the music industry, Ryan Cabrera also earned much fame and popularity through his television appearances. He has been a part of MTV's popular reality shows "The Ashley Simpson Show (2004)" and "The Hills (2010)." In addition to that, Cabrera has also been a host on the MTV series "Score." Furthermore, he made his appearance in "Preety Wild," which is an American reality TV series that premiered on E! Cabrera also made his presence known in "Miz & Mrs."
Where is Alexa Bliss' husband, Ryan Cabrera from?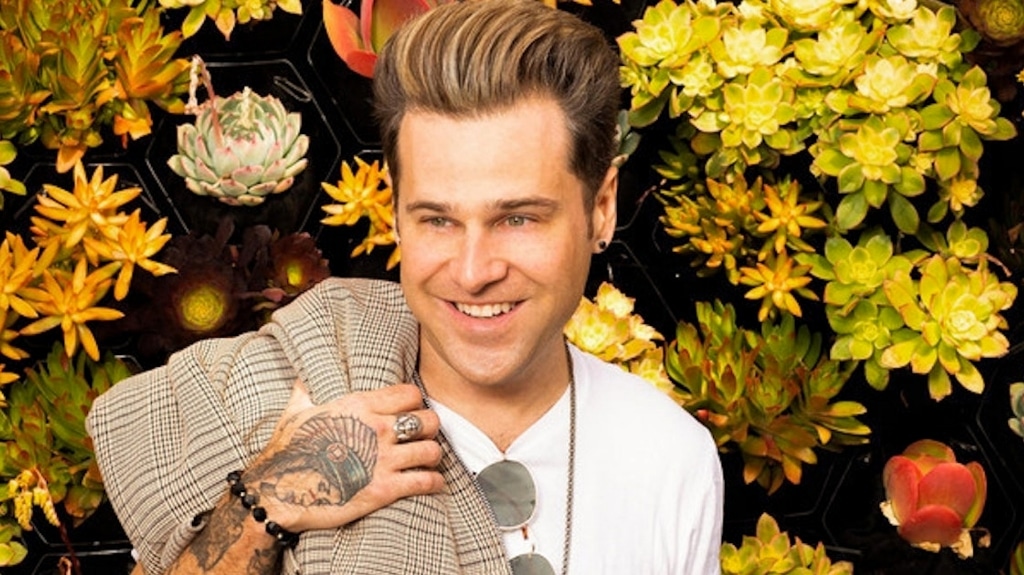 Alexa Bliss' husband, Ryan Cabrera, was born on July 18, 1982, in Dallas, Texas. His father is Colombian, while his mother is American. However, Cabrera was born and brought up in Flower Mound, Texas. He completed his education at the Jesuit College Preparatory School of Dallas. Ryan Cabrera later went on to pursue his career as a musician.
Where did Alexa Bliss and Ryan Cabrera meet?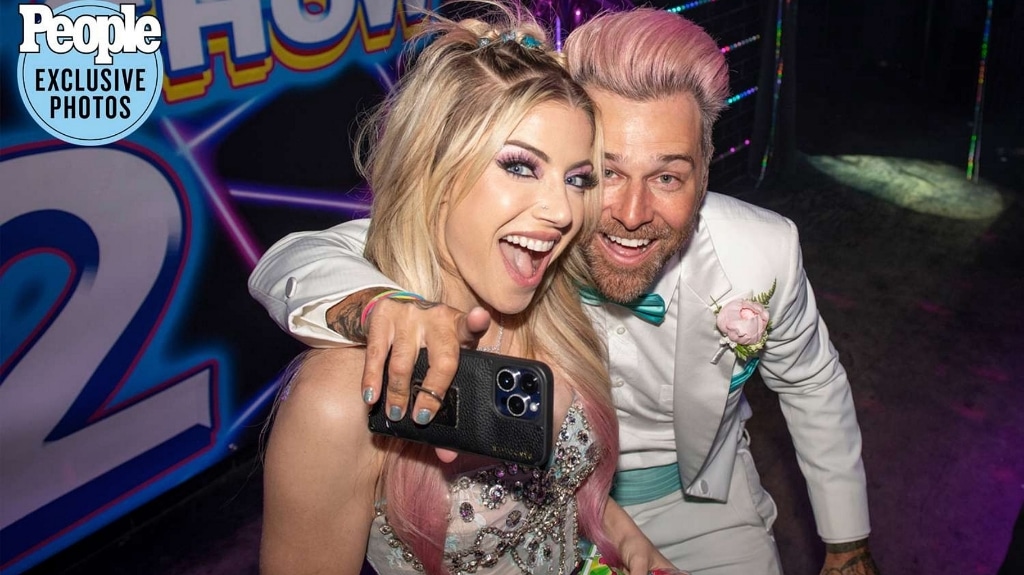 Over the past few years, fans have seen many WWE superstars dating celebrities. One such couple is Alexa Bliss and Ryan Cabrera. The two of them met for the first time in October 2019 at the SmackDown on FOX premiere in California. Moreover, they were introduced by their mutual friend, The Miz. However, Bliss and Cabrera began dating each other soon after that. Besides, the two of them attended the Grammy Awards in 2020 and were also a part of New Year's Eve in St. Louis.
Alexa Bliss and Ryan Cabrera got engaged on November 14, 2020. After years of dating, the couple finally married on April 9, 2020, in a lavish ceremony at the Kempa Villa in Palm Desert, California. However, the two of them share an inseparable bond tied to love and affection. The fans often get a glimpse of them together on their social media handles.
What does Ryan Cabrera do for a living?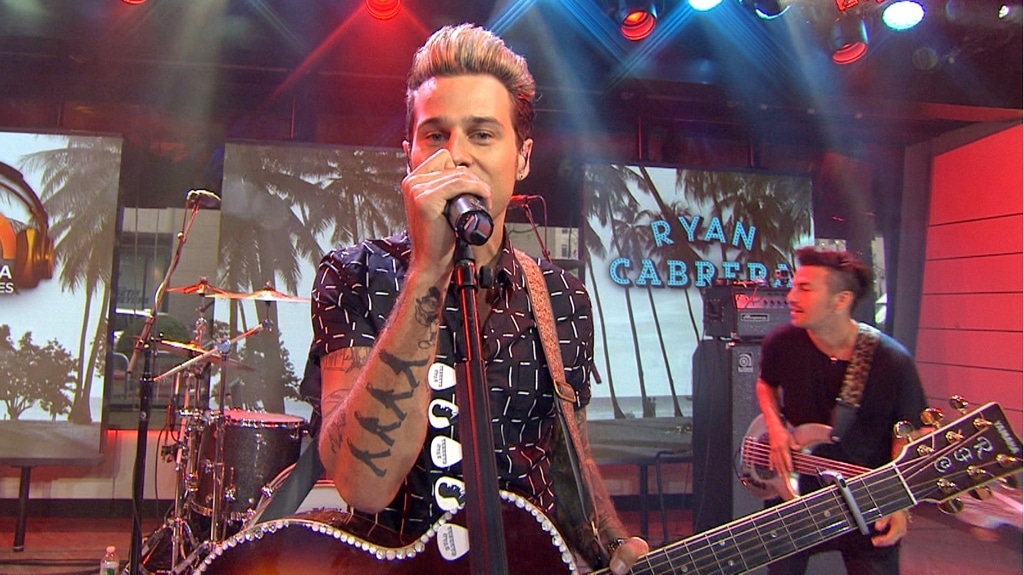 Alexa Bliss' husband Ryan Cabrera is a prominent musician in the United States. He has been pursuing his career as a singer in the pop-music industry and gave some of the most noteworthy albums. Apart from being a singer, Cabrera also worked as an actor, producer, and song-writer throughout his career.
Cabrera has released various music albums. His first solo debut was "On The Way Down," which was released in May 2004. It made the top 15 on the list of the Billboard Hot 100 Singles Chart. However, he released another famous album, "Take It All Away," in August 2004, which was also a Top 10 hit. Besides, "True" and "40 Kinds of Sadness" also remained hits and achieved much popularity.
1. His music videos
2004
2005

40 Kinds of Sadness
Shine On

2006
2008
2015
2. His Studio Albums
Elm Street

Released on : October 12, 2001

Take It All Away

Released on : August 17, 2004

You Stand Watching

Released on : September 20, 2005

The Moon Under Water

Released on : May 13, 2008
In case you missed it :