WWE Crown Jewel 2021 saw the Power of Positivity Big E defeat the Scottish Warrior Drew McIntyre to continue his fairytale run and retain his WWE Championship. The victory marked another successful title defense for Big E which strengthened his reigns as a WWE Champion.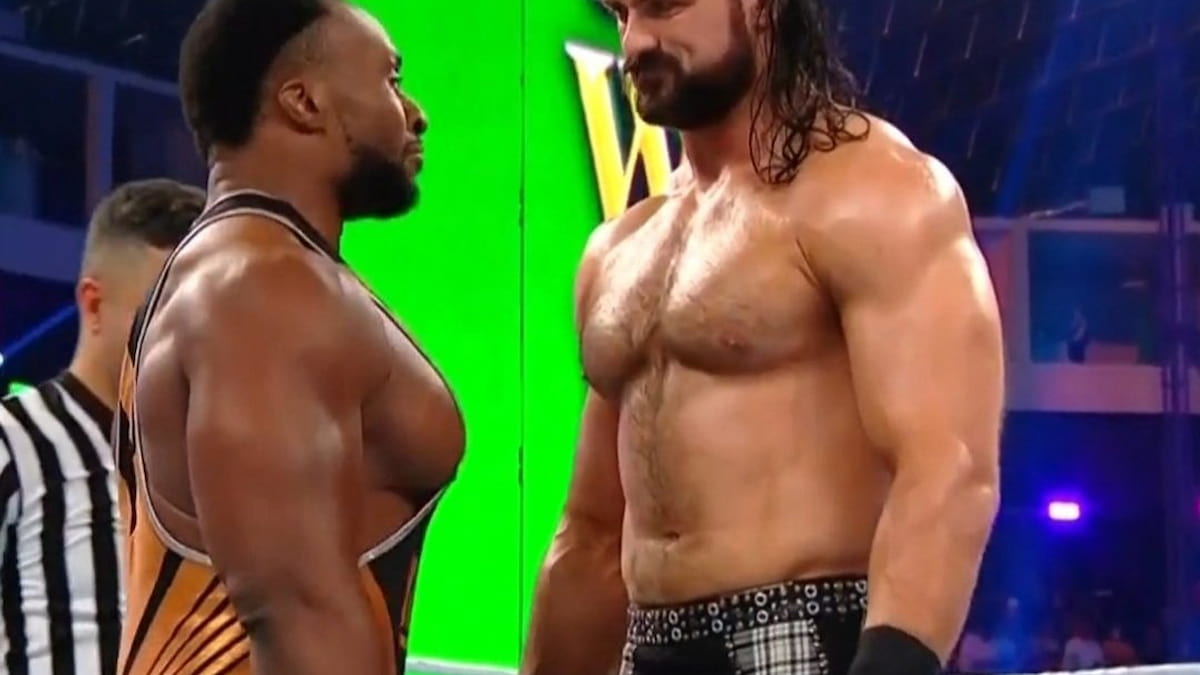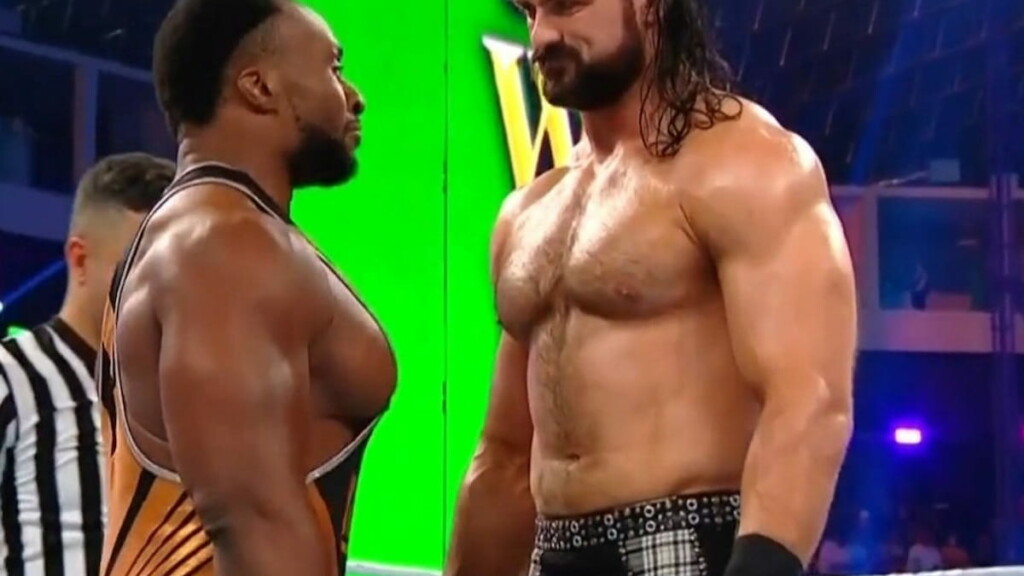 The WWE Universe saw the match start with both the men trying to overpower each other but both the bulls refused to get down. McIntyre took Big E down with a clothesline when the champion fought back with an elbow drop. Outside the ring, McIntyre took the champion down with an overhead suplex and then took control over the match and the WWE Champion Big E which was strengthened by a spinebuster.
The WWE Universe then saw Big E launching McIntyre with belly to belly suplexes which was returned by the challenger with a neckbreaker. McIntyre was then seen delivering a michonoku driver to the champion and then heading up to the top rope but the champion fought back with a slam. The WWE Universe was then seen chanting for McIntyre who delivered a futureshock DDT to the champion.
The match continued with Big E applying the submission hold on McIntyre but the latter countering with a submission of his own. The WWE Universe was in shock after Big E delivered the big ending but the challenger kicking out of it. In the end, it was Big E who kicked out of a claymore kick and deliver a second big ending to get the win over the Scottish Warrior.
Twitter erupts as Big E and Drew McIntyre steal the show at Crown Jewel 2021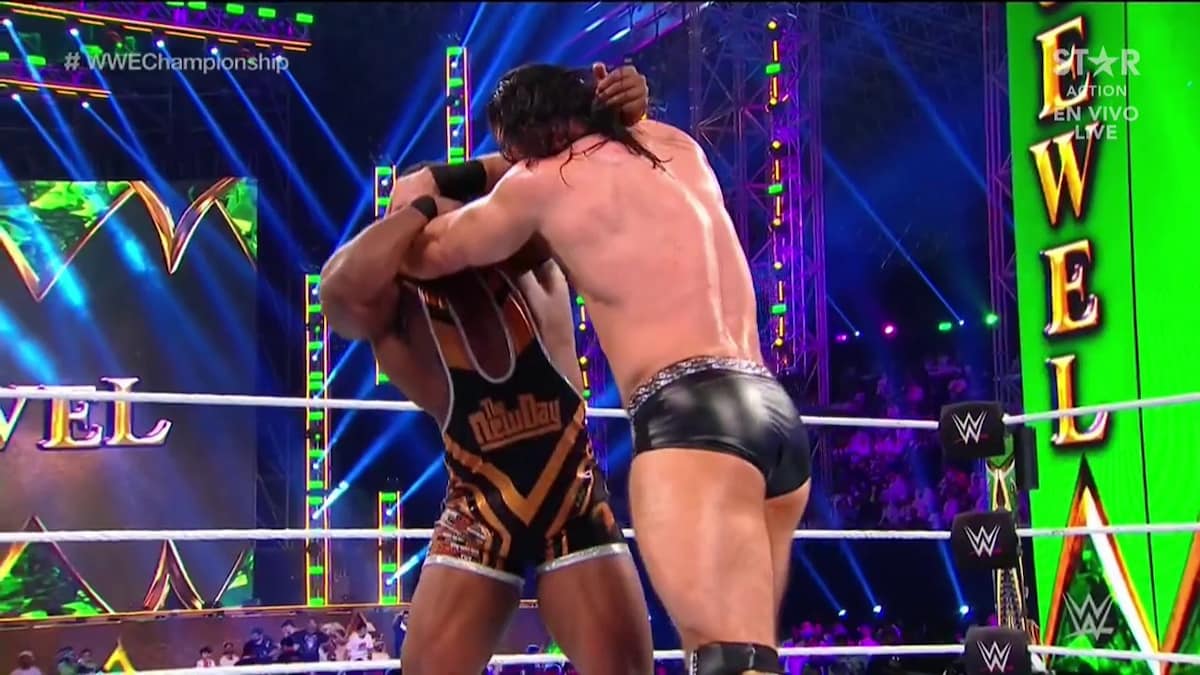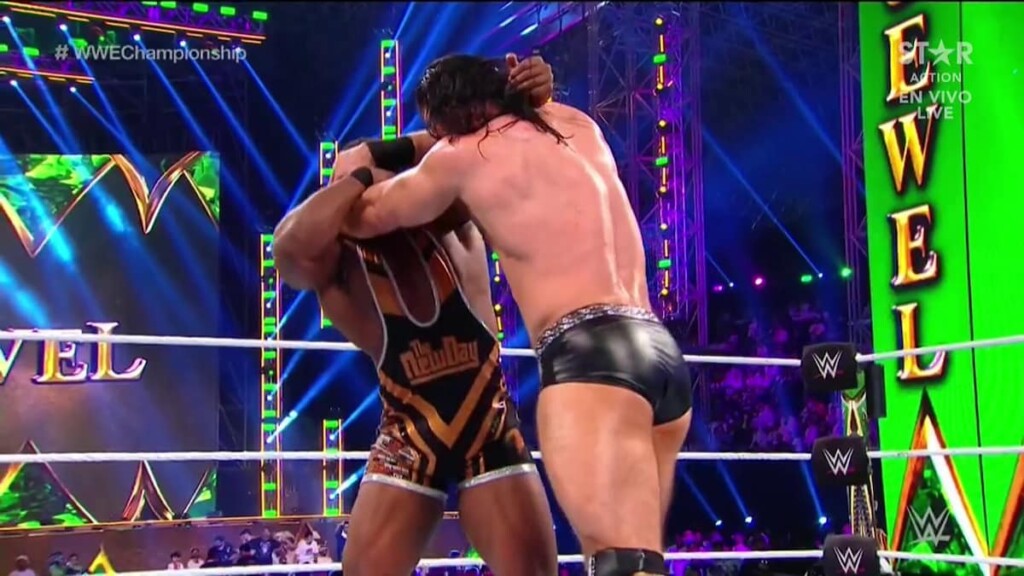 The WWE Universe was in shock after witnessing an exhausting and brutal match between Drew McIntyre and Big E.