It's all happening at the moment for Alexa Bliss. On Wednesday, she alongside Ryan Cabrera shared that they're expecting their first child in December. Also, they recreated a moment from the iconic sitcom – Friends, in Ryan's latest music video, notifying about the pregnancy. The news came out as an absolute shocker for everyone, including the Caberas themselves.
Speaking to The Messenger, the former Raw Women's Champion detailed her pregnancy. At first, Bliss revealed that she was training for her in-ring return. However, while sweating in the gym, she experienced heavy cramps. After getting a medical check-up, she learned about her pregnancy. The 31-year-old said that she wasn't expecting this at all.
Alexa and Ryan were always on the same page about their willingness to have kids at some point. They just didn't know when they should have it. So being said, the couple has now acknowledged their mutual creation. Also, many of Bliss' WWE fans were wondering about her whereabouts since this year's Royal Rumble. Addressing the same query during the interview, she gave her involvement in Fox's Masked Singer as the reason behind the absence.
Recently, Alexa even shared her first baby bump in a adoring snap alongside Nia Jax. Coming to the point where Bliss' WWE return is concerned, the fans will have to wait even longer now. With her first child on the way and expected in December, she's not showing up on WWE television until early 2024. To add, the Goddess' WWE contract has already been extended and she can begin a month or two after giving birth.
Related: Vince McMahon still interfering in WWE's creative remotely even after WrestleMania: Reports
When will Alexa Bliss return to WWE?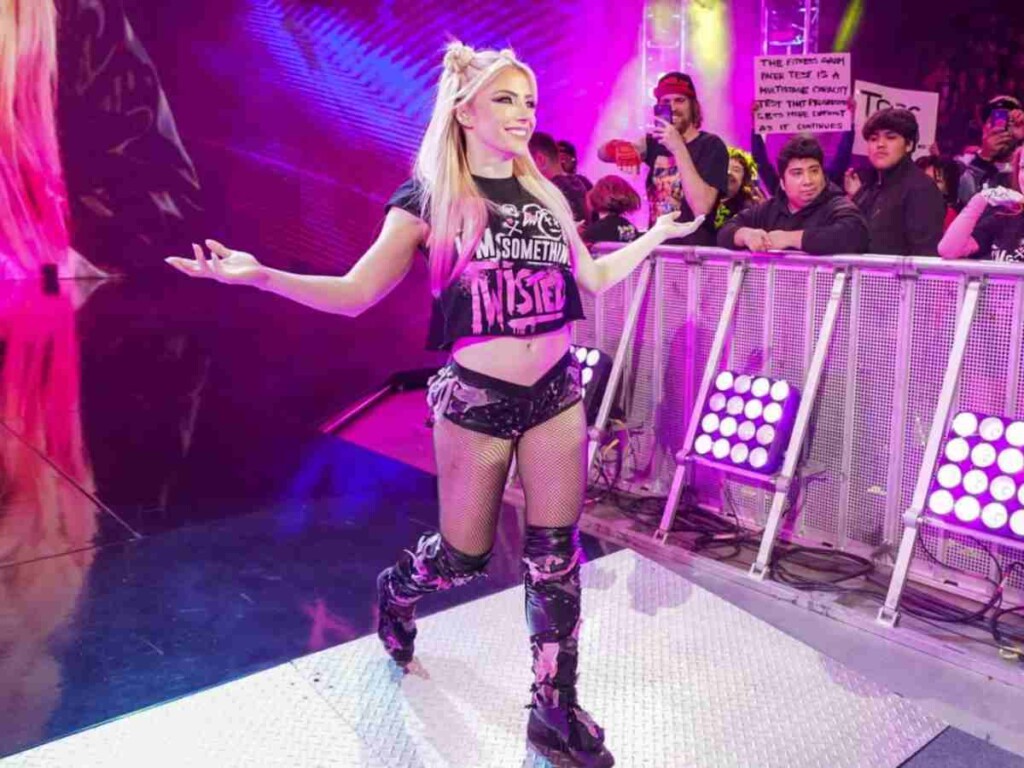 As mentioned above, the Little Miss Bliss will miss the entire 2023 of WWE calendar. Before her pregnancy was made public, there were some rumblings concerning her imminent comeback. At last, they turned out as just false rumors. As mentioned during the aforementioned conversation, Alexa Bliss would train hard to get back as soon as possible.
However, it's not that easy as it sounds on paper. Even Ronda Rousey took 4 months to physically restore her frame after becoming mother in September of 2021. Likewise, Alexa Bliss needs to handle that aspect of her physical state with utmost care after finally welcoming her child.
Bliss last wrestled against Bianca Belair at Royal Rumble this year. After a sloppy and underwhelming bout, Alexa suffered a painful loss followed by ominous Uncle Howdy laughing over her. Once Miss Cabrera went off WWE programming, her storyline with Howdy seemingly dropped and is very unlikely to undergo a resurgence in future.
In case you missed it: