Bayley seems to be dominating since her return to the company from her injury. At the Clash at the Castle Live event, the DAMAGE CTRL defeated Asuka, Alexa Bliss and Bianca Belair in a six-women tag team match. Iyo Sky delivered a moonsault to Bianca Belair and Bayley pinned Belair to win the match.
The Role Model seems to have set sights on the RAW Women's Championship as she was unable to face Belair last year at the MITB Live event so she will certainly look to clinch the Women's Championship from Belair.
The DAMAGE CTRL's other two women, Iyo Sky and Dakota Kai had recently competed in a tag team championship tournament and had reached the finals of the tournament but lot the match to Raquel Rodriguez and Aaliyah.
Bayley, herself is a tag team specialist and has been the inaugural winner of the Women's Tag Team Championship, which she held with Sasha Banks. Overall, she has won the Championship two times with Sasha Banks. Recently during an appearance on WWE's, The Bump, Bayley spoke about Braun Strowman's return to the WWE.
Strowman returned to WWE since his release last year in June. Braun created havoc by interfering in the no 1 contender's match for the undisputed tag team championship. He beat everyone and threw bodies around, thereby ruining the match and the bout ending in no result. Bayley said that she is offended as being a tag team specialist herself Braun ruined a tag team match.
"I'm actually a little offended because, as a tag team specialist myself, he ruined a perfectly good tag match."
RELATED: "Letting someone so talented go"- Bayley reveals getting saddened from the release of the Former Champion
Bayley speaks about the selfishness of Bianca Belair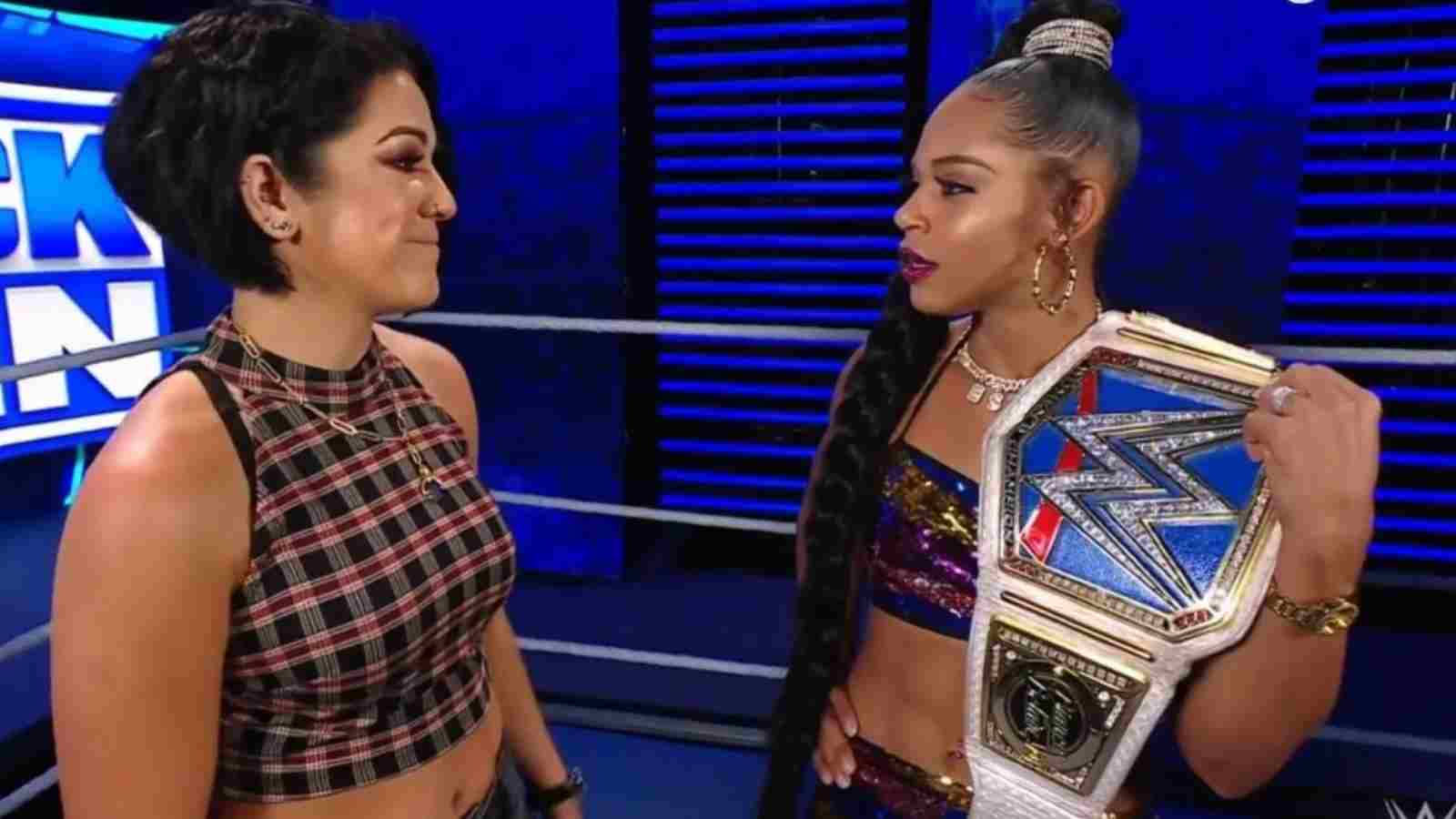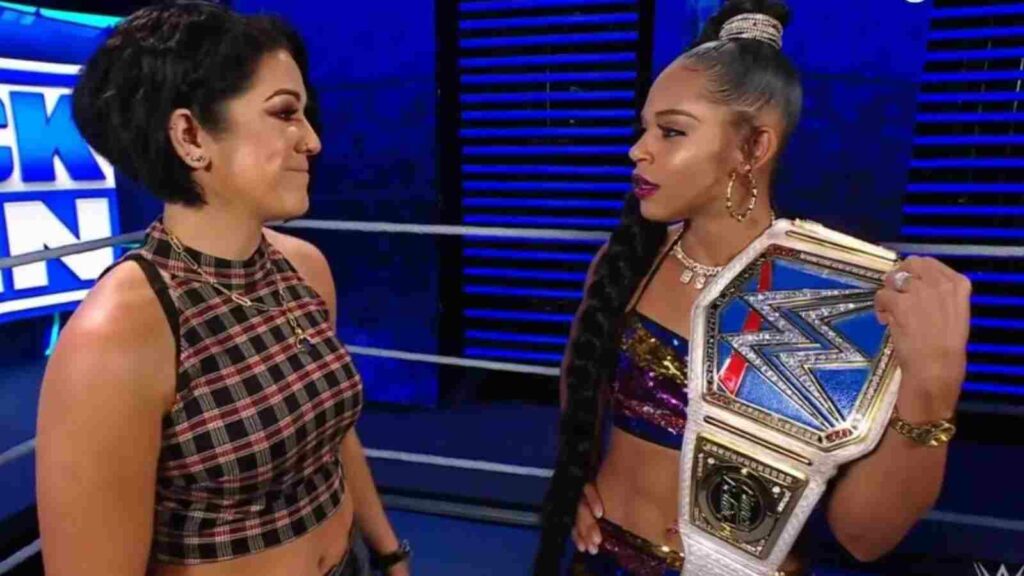 In the same interview, Bayley spoke about the selfishness of Bianca Belair. Bayley said that Bianca doesn't know how to care about other people and doesn't look out for others. The Role Model said that Bianca didn't look out for Asuka and Alexa Bliss during the match at the Clash at the Castle. She stated that she always looks out for her girls Sky and Kai and that she is concerned about their growth in the WWE and not what Bianca plans next. The Role Model stated that she has beat Bianca Belair in the past and they have a long history so she is well aware that Bianca Belair has not matured.
ALSO READ: "I'm a Fu***** Monster"; Braun Strowman seemingly fires massive shot at Roman Reigns taking a page out of latter's old character's playbook