Dwayne Johnson is a golden man at his heart as he is often seen enjoying his life to the fullest despite being ridiculously packed by his movie schedule. The Dwayne Johnson starrer being as voiceover for one of the characters in his upcoming film DC League of Super-Pets is set to hit in theatres by the end of this month. Currently Johnson is having a brilliant time with his co-star Kevin Hart who has been his longtime friend.
In one of the recent TikTok videos shared by Dwayne on his official Instagram handle, both Johnson and Hart are seeing trying to verbally topple each other by throwing one liners at each other in a hilarious manner. Well, we are making it simple for you and recite some notable lines the DC co-stars uttered.
At first, Johnson starts off the conversation saying "I'm passing the phone to someone who gets so cared at junkets at any kind of animal, especially butterflies" to which Kevin responded saying "I'm passing the phone to someone who has no hair but they have all forehead". Johnson also said "I'm passing the phone to someone who lost his virginity when he was 22 years old". The banter continued for a while with none of them ready to stop and to conclude the things Dwayne said "I'm passing the phone to someone who's truly tired of carrying me in his movies". Well, this was only the main highlights of their conversation, you can watch the full video here.
Adding to the caption, Dwayne Johnson wrote that making DC League of Super-Pets was a blast and the people watching it around on July 29th are gonna love it.
ALSO READ – WATCH : Dwayne Johnson catches up with his DC League of Super-Pets co- star Kevin Hart and calls their duo the greatest in Hollywood history
Dwayne Johnson and Kevin Hart have previously done movies together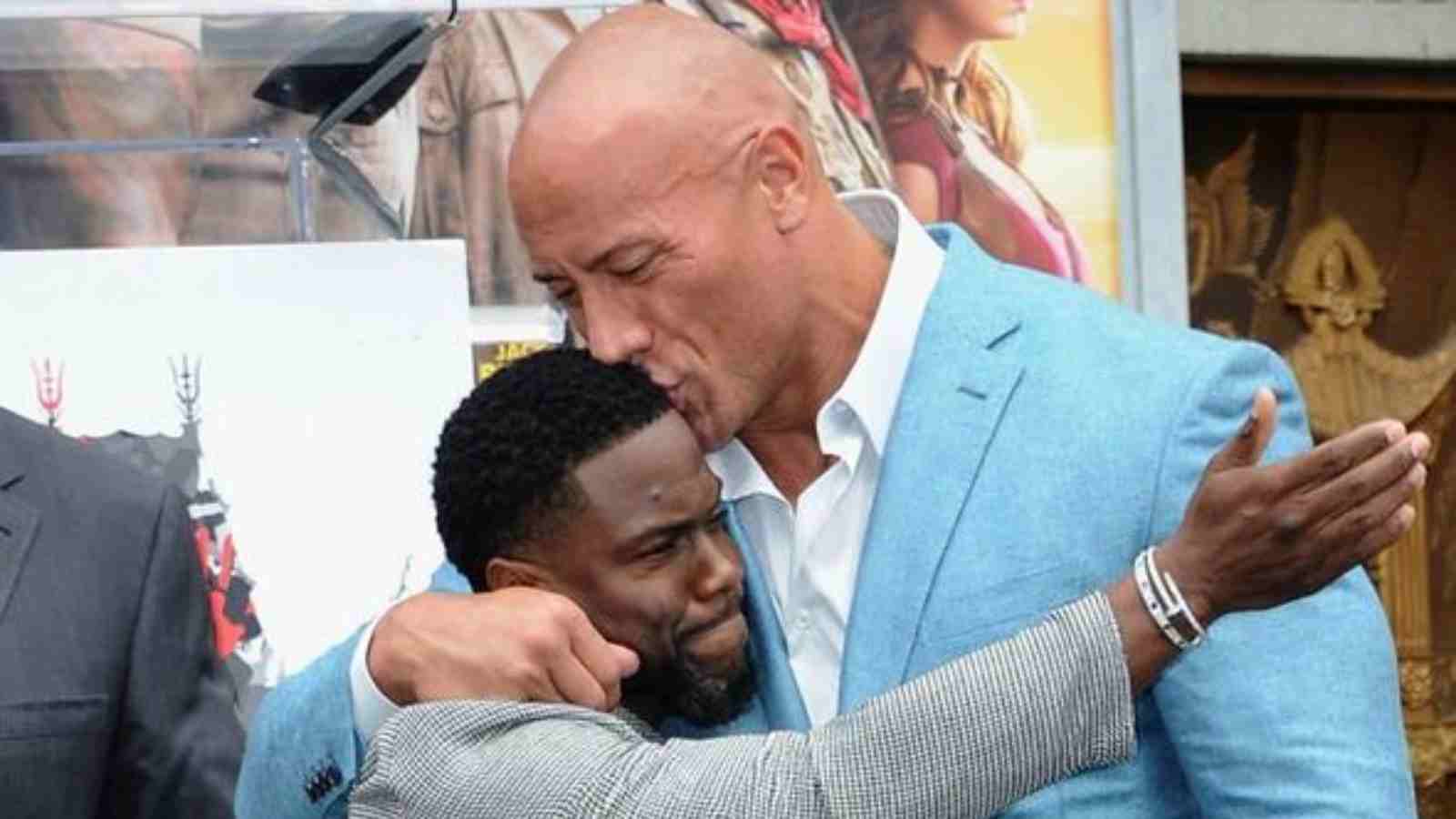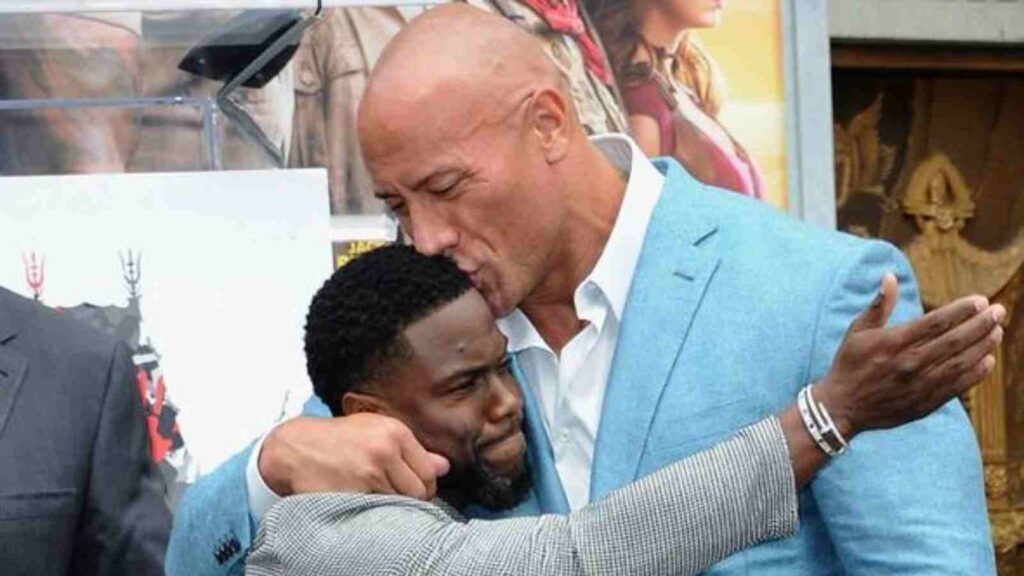 Adding to their friendship, the DC League of Super-Pets will be the 5th movie both Johnson and Hart are going to be a part of together as they have already done Hobbs & Shaw, Central Intelligence, Jumanji : The Next Level, Jumanji : Welcome to the Jungle.
It always feels like both men have something real special for each other in their hearts as everytime they are seen together on camera or during media meets, anyone call easily phrase their unbreakable bond as being "Brothers from another mother". At last, his WWE fans are eagerly waiting for his return to the company.
ALSO READ – "I didn't enjoy any of that"- When Edge had revealed that he didn't enjoy being a part of the love triangle involving Matt Hardy and Lita
ALSO READ – "That's the way it goes in the pro-wrestling business"- Former WWE Superstar Alberto Del Rio compares Paige's fan base to John Cena's