WWE superstar Logan Paul and MMA fighter Dillon Danis have been at loggerheads for quite some time now. They have been engaged in a back-and-forth verbal spate for a while now, with the latter taking things to a personal level. The two are set to face each other in a boxing match on October 14 at Manchester Arena, England.
Recently, SmackDown's backstage personality, Kayla Braxton, commented about Danis allegedly pulling out of his match against Paul. The SmackDown interviewer took to X, asking, "Dillon Danis pulled out?!" She continued, "Hahahaha! Probably smart. After all this harassment of his girl, I'd be willing to bet Logan was going to turn his face into ground beef."
Braxton was confirming whether the rumors about Dillon Danis trying to pull out of his boxing bout against Logan Paul were true or not. She further added that it is good for the former if it is true, as the 28-year-old would make a mincemeat of Danis during the match for targeting his fiancé for weeks.
The MMA fighter shared sexually explicit images and videos of Logan Paul's fiancé and model, Nina Agdal, on his social media to settle scores with the Paul Brothers. As a result, Agdal filed a lawsuit against him for "revenge p*rn" and demanded a restraining order. Logan Paul claimed that Dillon Danis is trying to wiggle his way out of the fight using his fiancé's lawsuit as an excuse.
Related: 32-year-old SmackDown personality and her dad become Dillon Danis' next savagery victims amidst pulling out of Logan Paul fight rumors
Kayla Braxton is unhappy with the sudden release of Rick Boogs from WWE
It has been over a week since WWE released a number of its talents following the formation of TKO Group Holdings. Dolph Ziggler, Shelton Benjamin and Mustafa Ali were some of the prominent names who were part of the mass layoff. Rick Boogs was also one of the superstars who made it to the list of fired talents.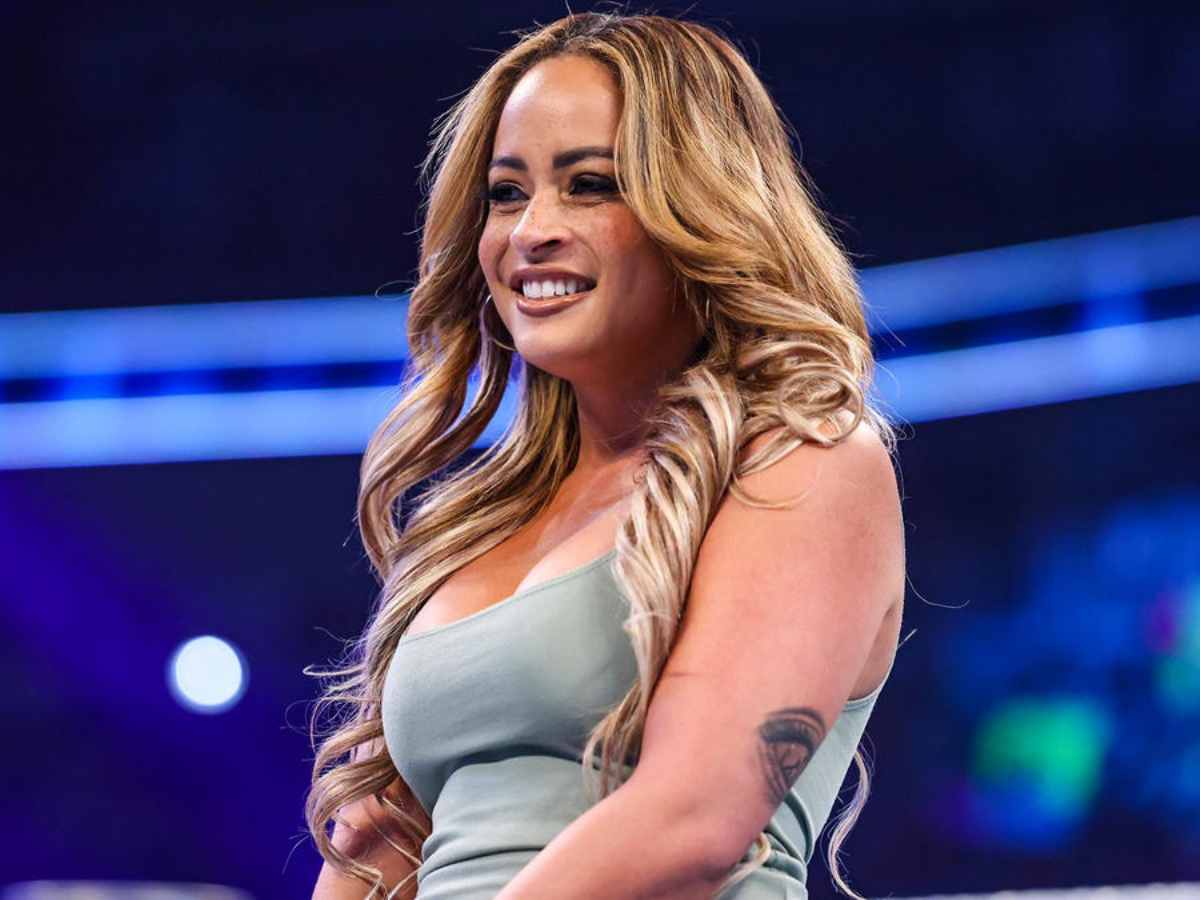 Whenever WWE executes its budget cut layoffs, a few fans on social media always go great lengths to criticize the released wrestlers' and justify the corporate decision of the company. This time it was Rick Boogs who fell victim to the heat of the wrestling community.
Ryan Satin put out a tweet on X in defense of Boogs and praised him abundantly. Kayla Braxton replied under the same tweet and said, "I love him. Huge loss for us," expressing her disappointment over the firing of the superstar and describing it as a huge loss. Following Boogs' release, she also shared a video of her grooving with the 35-year-old superstar on NXT.
In case you missed it: