Back in November 2017, Liv Morgan arrived on the main roster alongside Sarah Logan and Ruby Riott. The group was known as "The Riott Squad," in which three Superstars united as a force of chaos and destruction. Their goal was to leave their mark on the WWE landscape and establish themselves as a dominant force in the women's division. The group unfortunately got disbanded in 2020, due to Sarah Logan getting released as a victim of wide-budget cuts.
On a SmackDown episode in November last year, Sarah Logan returned as "Valhalla" along with Viking Raiders. Her former faction partner, Liv Morgan, expressed her excitement over Logan's return in a recent podcast. While talking to Ryan Satin on the "Out of Character" podcast, Morgan commented on Logan's return and her new character. On being asked about the new gimmick, Morgan said, "Yes, I mean, she's hella different now, Everything is different. I mean, presentation, just everything. She's harder now –- the baby, everything is different."
Expressing her happiness over Logan's return, Morgan said, "but it's very cool. It's very, very cool. It feels like normal. It feels like nothing even happened, you know? Having her back, it just feels like she never left." Morgan also commented on the thought behind Logan's current character "Valhalla" of the Vikings.
Morgan revealed, "It's so awesome and it's so her, and she has so much knowledge about everything Viking and mystical, and like, I don't even know the right word. It's not woodsy, but, you know? She just has so much knowledge and it's just cool to see her doing something so different. It's just so cool to see her dive into something that's so different and thrive in it."
Related: WWE HOF'er speaks about Mandy Rose controversy
Liv Morgan will be in the upcoming Women's Elimination Chamber match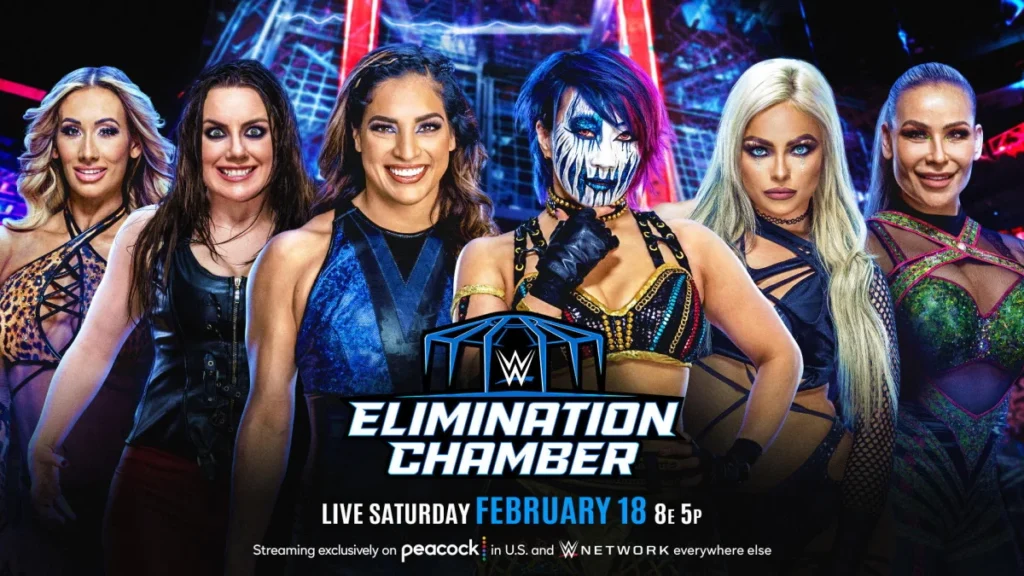 Following the official announcement of the WrestleMania match for the SmackDown women's championship, Bianca Belair has to wait for her challenger. The wait will be over with the women's chamber match at the Elimination Chamber PLE. Liv Morgan is one of the competitors who will be locked inside the chamber for the opportunity.
Morgan will be up against the likes of Asuka, Natalya, Raquel, Nikki Cross, and Carmella. With the amount of talent involved, the match promises to be brutal and action-packed. The winner of the match is hard to predict; however, Liv Morgan and Asuka have the highest chance of winning looking at the recent scenario and bookings.
Liv Morgan failed to win the Royal Rumble after entering at number two and being eliminated last. However, the upcoming chamber match could be a once-in-a-lifetime opportunity for her to challenge for the Raw women's title at WrestleMania.
In case you missed it: