The Attitude Era in the WWE saw the most unhinged moments in professional wrestling. One of the memorable segments to air on screen turned out to be when The Undertaker kidnapped Stephanie McMahon. At the time, the former led the Ministry of Darkness in a rivalry against Vince McMahon. Recently, Matt Cardona, better known as Zack Ryder, made a hilarious parody of the moment on his X account.
The former WWE superstar has created videos based on the Phenom's character, RyderTaker. Therefore, he decided to recreate one of the most iconic segments of all time. In the clip, a woman playing the role of Stephanie McMahon runs, presumably from The Undertaker's character, and sits in a limousine. However, it turns out that the driver of the vehicle is the same person who tried to kidnap her.
Matt Cardona proceeds to imitate the famous line, "Where to Stephanie??" before laughing. Fans praised the former Intercontinental Champion for recreating the scene to perfection. In the original segment, the ending saw The Undertaker try to forcefully marry Stephanie McMahon. However, he was interrupted by Stone Cold Steve Austin, who saved Vince McMahon's daughter.
Currently, the Matt Cardona is active on the independent circuit. He left IMPACT Wrestling earlier this year after working there for almost two years. Since then, the WWE Universe has speculated on a second run for the formerly known Zack Ryder in the Stamford-based promotion.
Related: WWE President Nick Khan makes an implicit revelation behind Stephanie McMahon's shocking resignation as WWE co-CEO
Matt Cardona criticizes the Intercontinental Championship design
The current designs of the WWE belts has not always been met with praise by fans and wrestlers alike. Due to endorsement reasons, it is believed that the promotion focuses on highlighting their logo. Former Intercontinental Champion Zack Ryder, now known as Matt Cardona, recently revealed that he did not like the design of the title.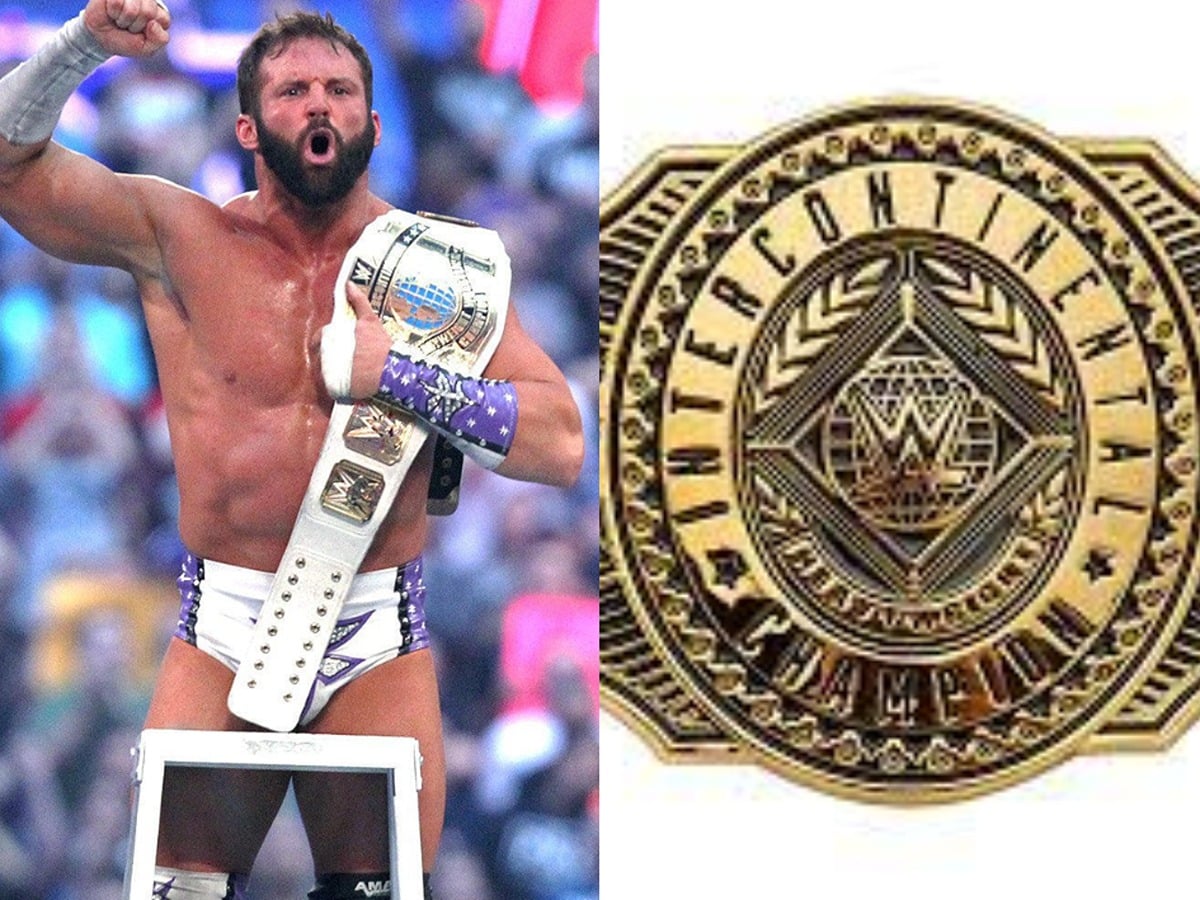 During an appearance on MuscleManMalcolm, Matt spoke about his short-lived reign with the title. At WrestleMania 32, he captured the Intercontinental Championship in a ladder match, leading to one of the biggest pops of the night. However, he would lose the belt 24 hours later to The Miz.
As a result, Matt Cardona suggested the idea of him returning and winning back the title. "Then I'd switch it back to the other title because this one sucks. It's horrible. It looks horrible. It's not cool. It's not toyetic. I don't like it," claimed the 38-year-old. Needless to say, he is not a fan of the present-day design of the workhorse championship.
In case you missed it: