Natalya is one of the popular WWE female wrestlers in WWE. She is one of the most experienced women wrestlers in WWE today. Natalya is the third generation female wrestler and belongs to the Hart wrestling clan through her mother. Nattie has also been a mentor to some of the upcoming female wrestlers in WWE.
The WWE Universe views Natalya as one of the underrated wrestlers, and they have valued her character work and comedic skill. Natalya has achieved a lot in WWE and is said to be one of the toughest opponents in the current lot. She is known to be dedicated to her craft and the business.At the end of her career Natalya will be known for her longevity and will be people's favorite, she will surely be included in the Hall of Fame in the future.
ALSO READ: "Sometimes it pans out, sometimes it doesn't"- When Stephanie McMahon told that WWE always stays in touch with The Rock about his return
Natalya appeared on the reality TV show Total Divas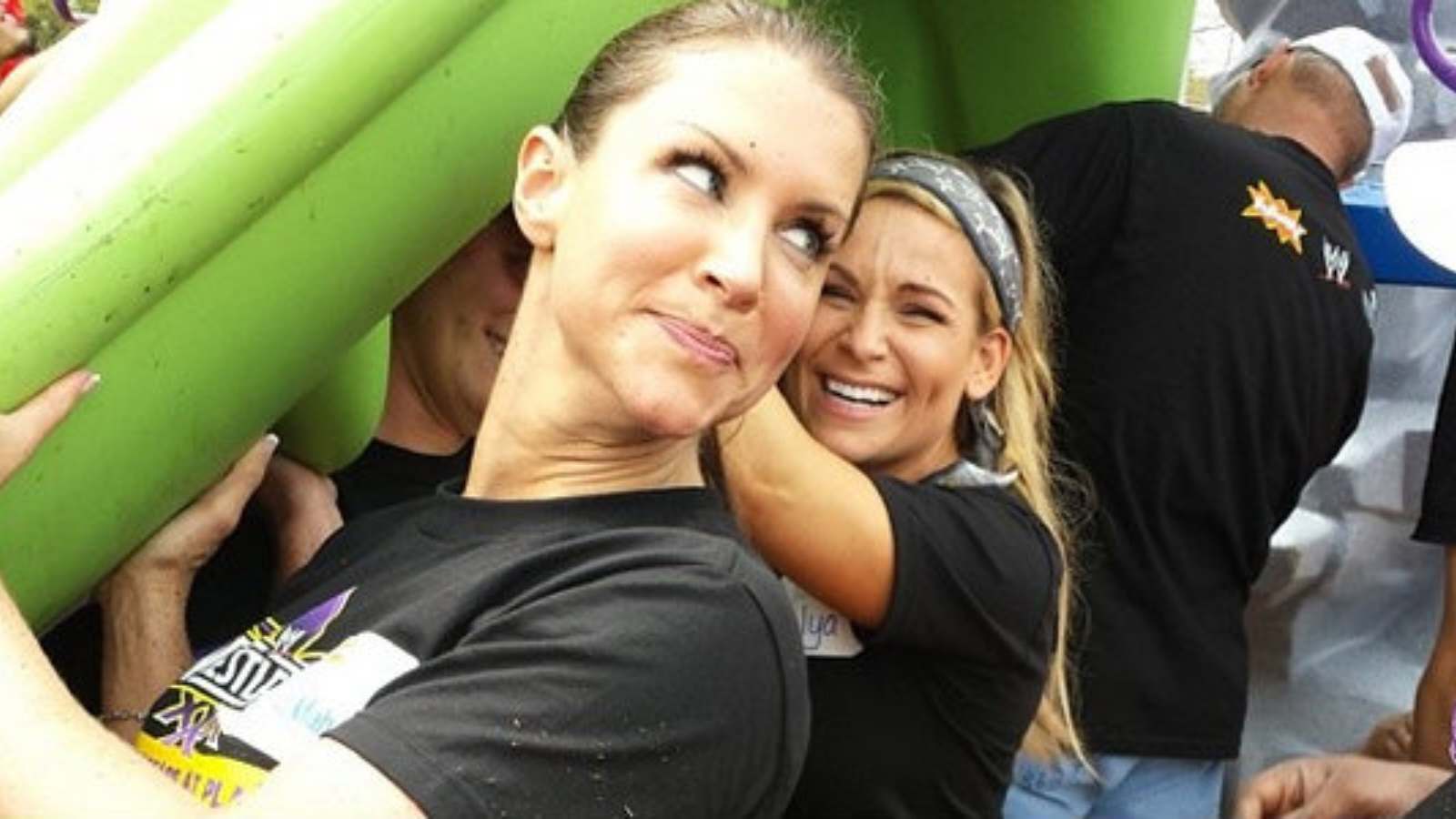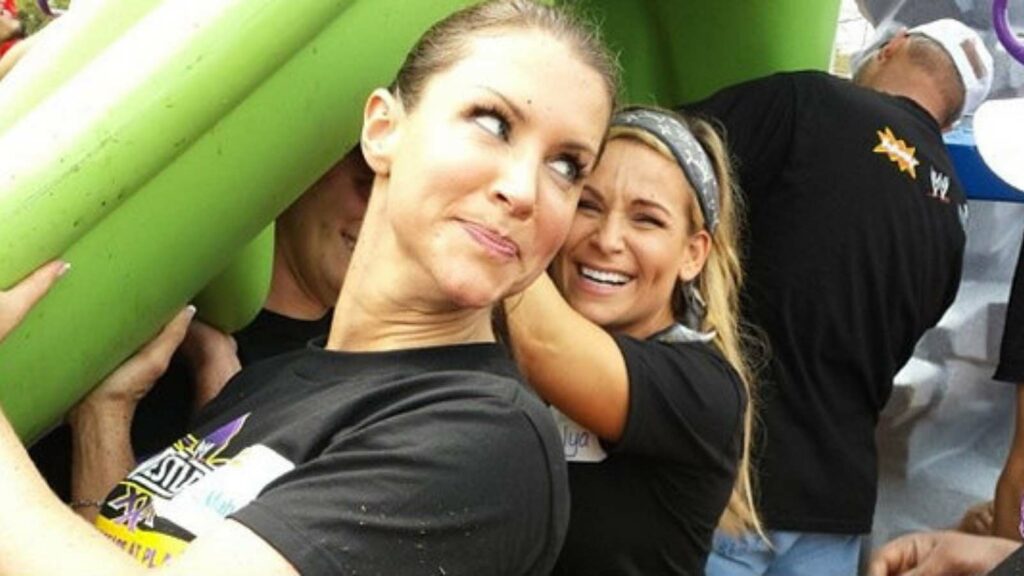 Natalya guest starred on the reality TV Show Total Divas several times with her husband Tyson Kid, She can be seen sipping wine and other drinks a couple of times on the show. She is also seen drunk on the show several times during her appearances.
Back in 2014 While talking to Chuck Carroll of CBS Baltimore, Natalya had shared one such experience of being drunk on Total Divas. She had expressed her gratitude for not being embroiled in any issues and for having a solid reputation. She had said that while filming things go a bit haywire and she drunk dialed Stephanie McMahon.
Nattie went on to explain that Stephanie hadn't anticipated her to call in this state and that the CEO's daughter handled the situation admirably. Natalya had said that she learned the lesson and won't go into "Brie Mode " ever again. She had concluded by saying that the ladies backstage look up to Stephanie McMahon as a role model and that she will continue to make Stephanie McMahon proud.
"Thank goodness I have an impeccable reputation! It's funny because at the time we're filming this reality show and sometimes things get a little wacky on the show… Nobody, including Steph, ever expected something like [that] to happen. It's something now that we laugh about. The lesson learned is don't ever go into "Brie Mode" (a.k.a. getting rip-roaring drunk)… Stephanie, despite the role that she plays on TV, she is one of the women that the Divas really look up to… I'm so glad that Stephanie and I have moved past that and I will continue to try to make her proud."
Natalya is set to fight Ronda rousey for the SmackDown Women's Championship at the Money in the Bank live Event. The event will take place on July 2 at MGM Grand Garden Arena, Nevada.
ALSO READ: "Sometimes it pans out, sometimes it doesn't"- When Stephanie McMahon told that WWE always stays in touch with The Rock about his return
ALSO READ: "Cut the maybe"; Seth Rollins comments on being compared to the Undisputed WWE Universal Champion Roman Reigns