Many WWE Superstar tend to undergo various controversies and the women's division is topped by Paige who always makes it up to the headlines. It has almost been a month since Paige took to the headlines on all major news resources when she opened up about her leaked s*x tape in an interview.
It has hardly been a day since an alleged photo of Carmella went viral on various social media platforms. The photo, despite being blurred, spread quite quickly. However, it was very clear that the girl in the picture was giving an oral s*x to the guy standing next to her.
The picture wasn't clear but the fans had eyes that were sharp enough to see the tattoo possessed by the man in the picture. The viewers assumed it to be Corey Graves and thus said that the woman was indeed Carmella.
RELATED – Famous Adult film star Kendra Lust reacts to Paige s*x tape leak
Paige's s*x tape scandal got to the news again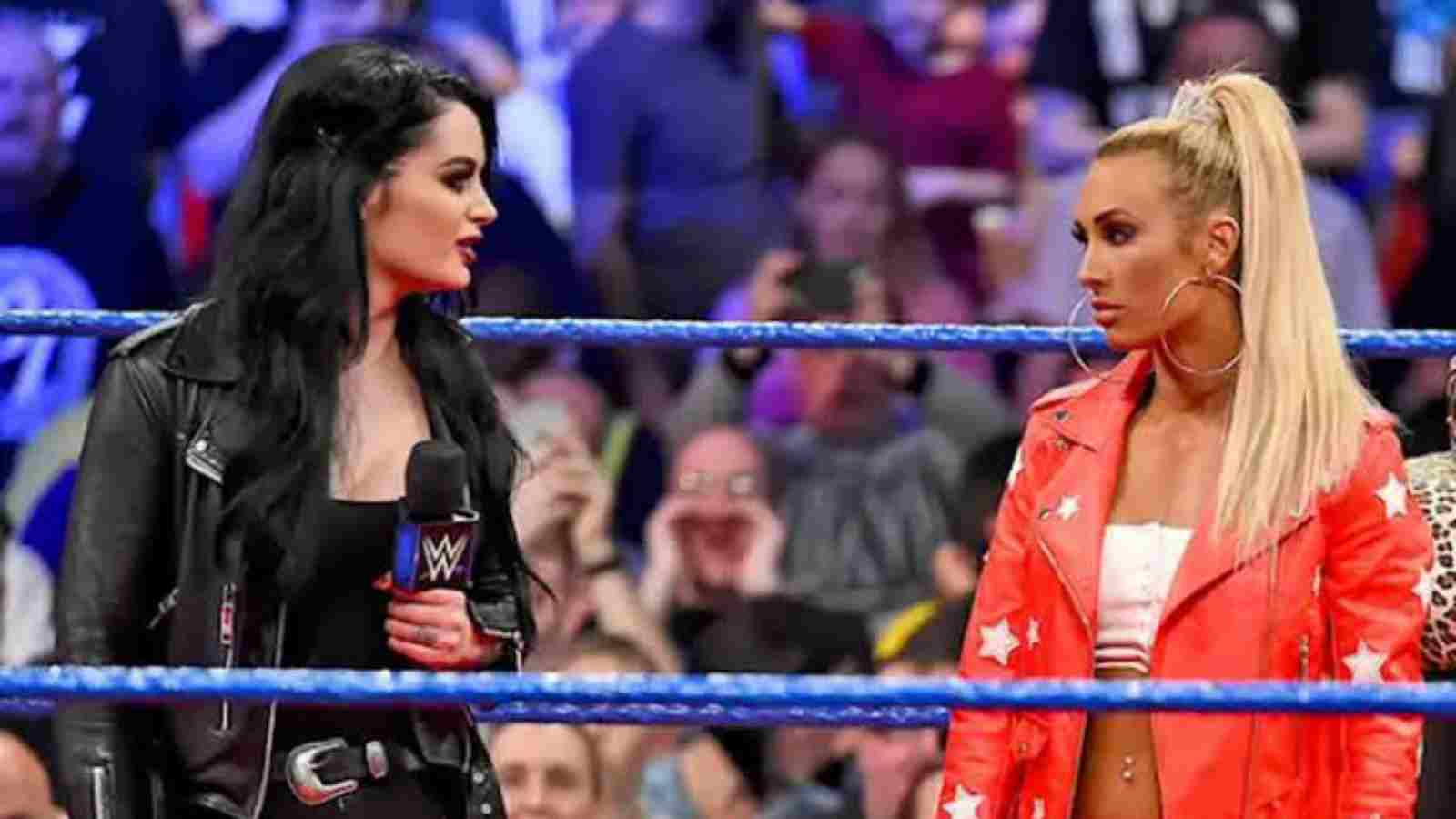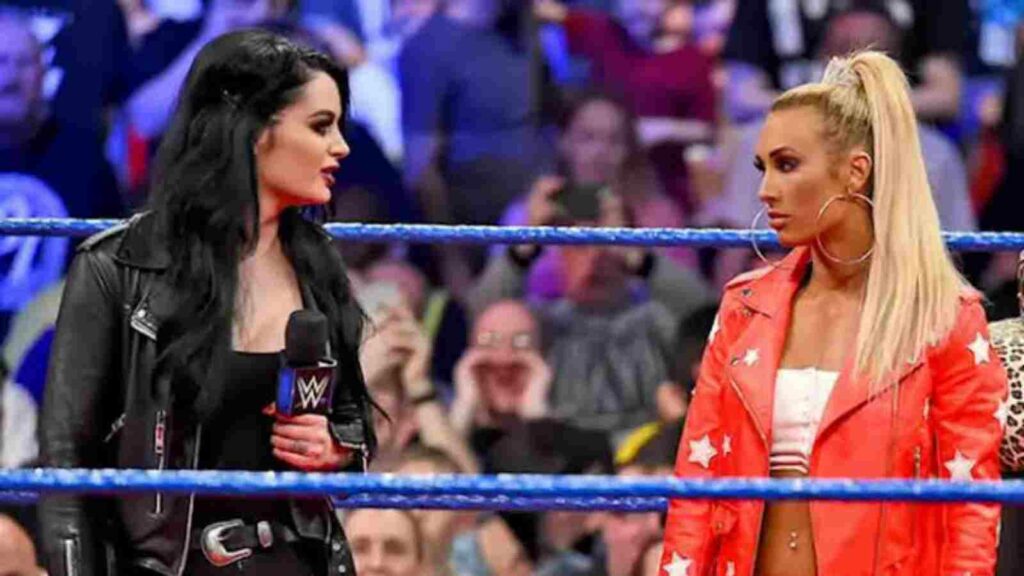 Soon after this news went viral, people started relating former WWE Star Paige (now Saraya) to Carmella. One user tagged Saraya and wrote, "We ain't forget about you and them videos bookie!" The former WWE Star couldn't hold herself back and replied, "Cute time to talk sh*t."
Paige always remains as the fan favourite. The fans have always taken massive interest in commenting on whatever Saraya is doing in his life. She recently made her AEW debut and it took the wrestling industry into a wave of excitement.
Carmella also reacted that her picture is "Photoshopped." She also requested the users to do their research before pointing out someone. There is evidence available now that it was indeed fake. Some great editor has intentionally morphed Corey Grave's tattoo to make the picture look authentic.
The WWE Superstars have now started taking their stand. Paige and Carmella have spoken on the instances that tend to add improper marks on their image. With these replies, the haters have also reduced their trolls to a great extent.
ALSO READ – Carmella takes side at her leaked NSFW photo; calls it PHOTOSHOP