Ric Flair is one of the closest aides to Vince McMahon. Having worked for Vince for the majority of his career Flair has been one of the greatest ever to step into a WWE ring. The fact that he has been a 16-time world champion, a record that he still holds today goes on to show how much the company believed in him or we can say Vince believed in him.
But, the relationship between WWE and him had fallen apart after Flair had presented his concerns regarding his daughter's booking in the company. And therefore Flair had parted his ways with the company and WWE had also removed Flair's iconic phrase "WOO" from their opening video package.
RELATED: "I think they're just waiting"- Ric Flair provides an update on Charlotte Flair's return to the WWE
Ric Flair asks Why he wasn't invited to McMahon's birthday party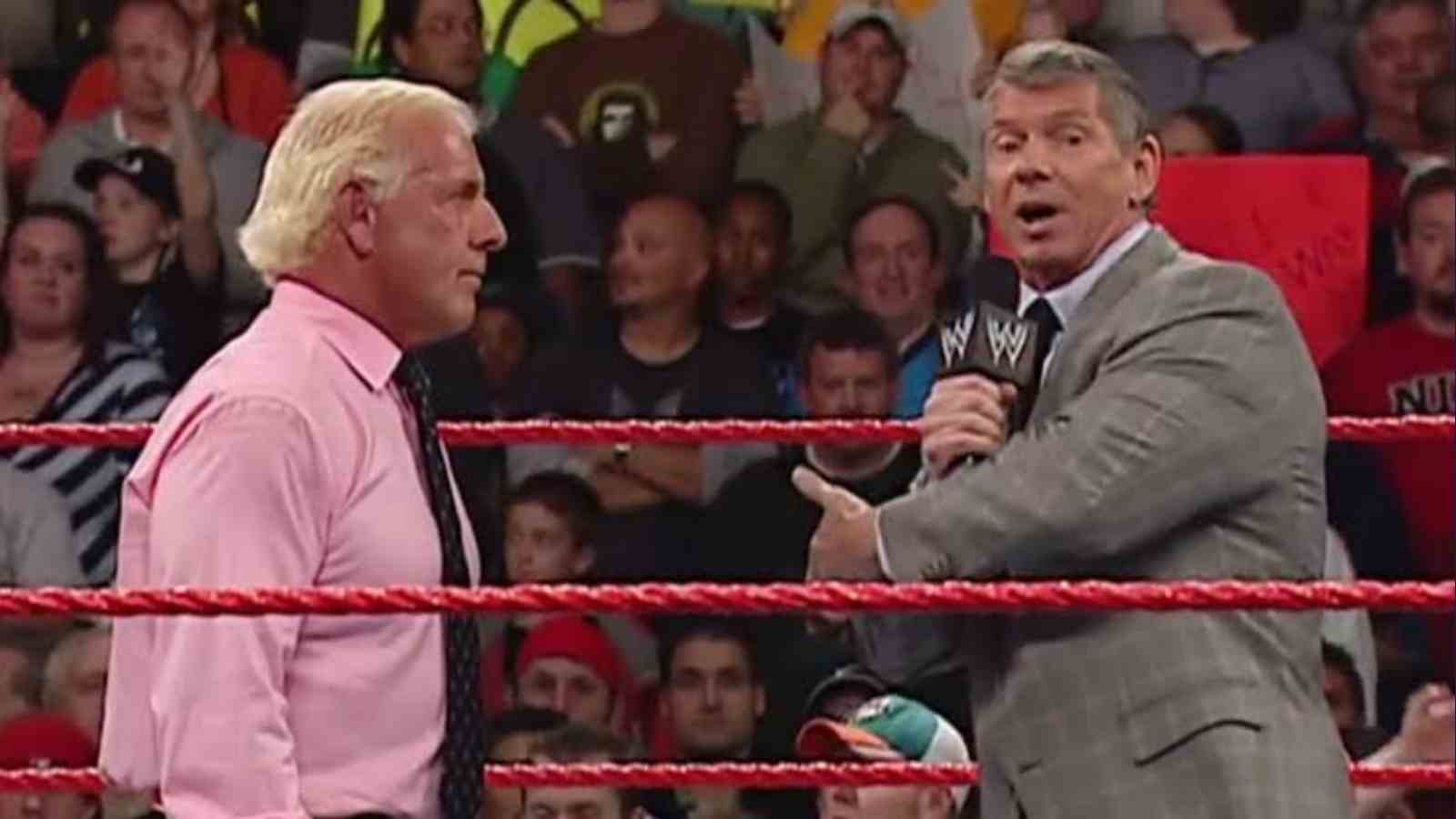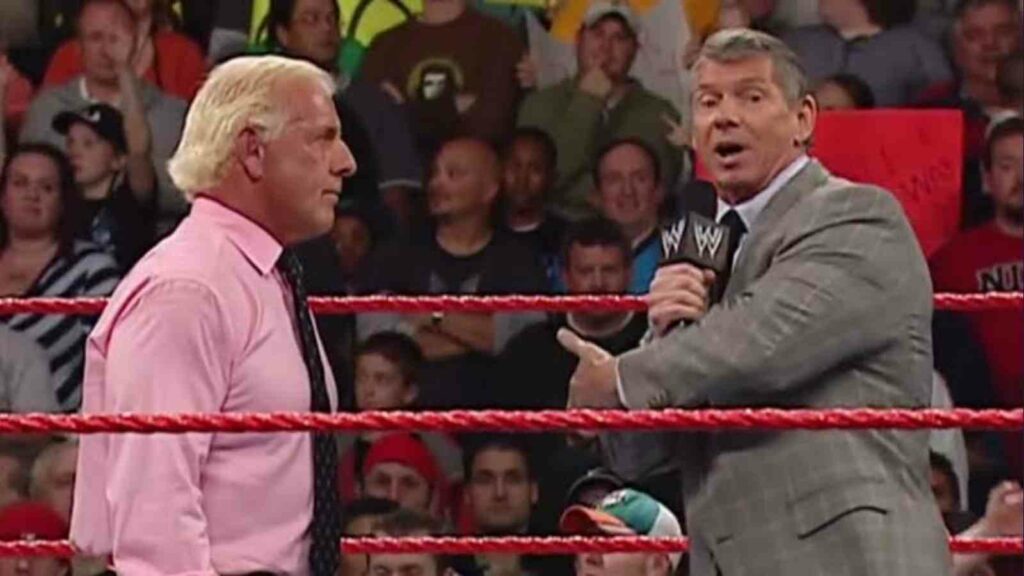 But after sometime they added it back and it seemed like everything was back on track. But now Flair has expressed his disappointment with McMahon over a personal matter but don't worry as Flair seems to just have fun and nothing more than that. Vince McMahon had recently celebrated his birthday and many top names were part of his guest list. Brock Lesnar, Pat McAfee, John Cena, and many more.
Vince had celebrated his 77th birthday at Waverly Inn in New York and Flair wasn't invited. Flair humorously questioned Vince about not being invited to the party as he badly wanted to be a part of it. Flair who fought his last match on July 31 had a playful take on being invited to his former boss and friend Vince McMahon's birthday party.
In his recent appearance at To The Man podcast Flair said- "Why wasn't I invited to his birthday party? What in the hell (chuckles) I don't think he thinks I can be – what's the word I use with him – I'll be discreet. I should have been at that party though. Damn it, come on. I'm his biggest fan, even though he doesn't like John Cena to be around me." Ric Flair jokingly said that he wasn't invited because McMahon thinks that he can't be discreet.
This was McMahon's first public appearance since he announced his retirement in July on Twitter. Flair had earlier reflected his disappointment on Vince's retirement and said that it would be difficult for a man who basically breathes "wrestling and entertainment" to adjust to this new lifestyle. In the same podcast Flair also thanked McMahon for restoring his footage in the opening package of the company which had earlier been removed when Flair departed from the company.
ALSO READ: Ric Flair shares a photo with his off-screen rival Bret Hart, calls them "Friends for life"