Ronda Rousey do enjoys an edge over several other women in WWE. Due to her successful MMA background and mainstream stardom, she's often regarded as the 'female Brock Lesnar of WWE'. That being said, the Rowdy One has been visibly upset about the current state of women's wrestling in WWE. This week on Raw, she captured the vacant Women's Tag Titles with Shayna Baszler.
Shortly after grabbing the gold, the former UFC Bantamweight Champion was interviewed by NY Post. During the conversation, Rousey decided to get everything off her chest. Talking about the challenges she wants to face as a title holder, the Arm Collector expressed her desire to be a fighting champion. However, she revealed why it's almost impossible to achieve such feat at present.
Pointing out the lack of creative efforts towards their women's division, Ronda Rousey implied the absence of believable female pairings currently. Due to that, there's no such competition to keep the newly crowned champs busy, claimed Rousey. She didn't hold herself back an inch while calling the prevailing condition of the women's roster in WWE as – 'dismally shallow'.
"I mean, we want to be the most active champions out there. I want to be able to defend this title every week and even twice a week on both SmackDown and Raw. "But with how dismally shallow the women's division is right now, there's not enough women around here to keep us busy for a month. And so that's the biggest challenge that we have is to get this company to actually care and invest into this tag division."
Related: When Ronda Rousey teased her husband Travis Browne that it would require more than culinary skills to get extra spicy in bed 
WWE pushed their plans back for Ronda Rousey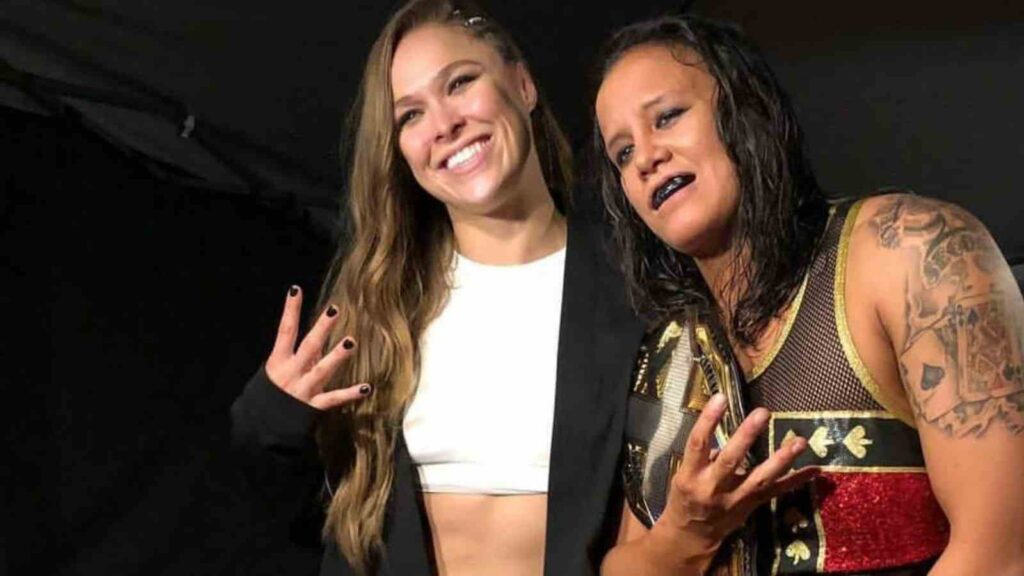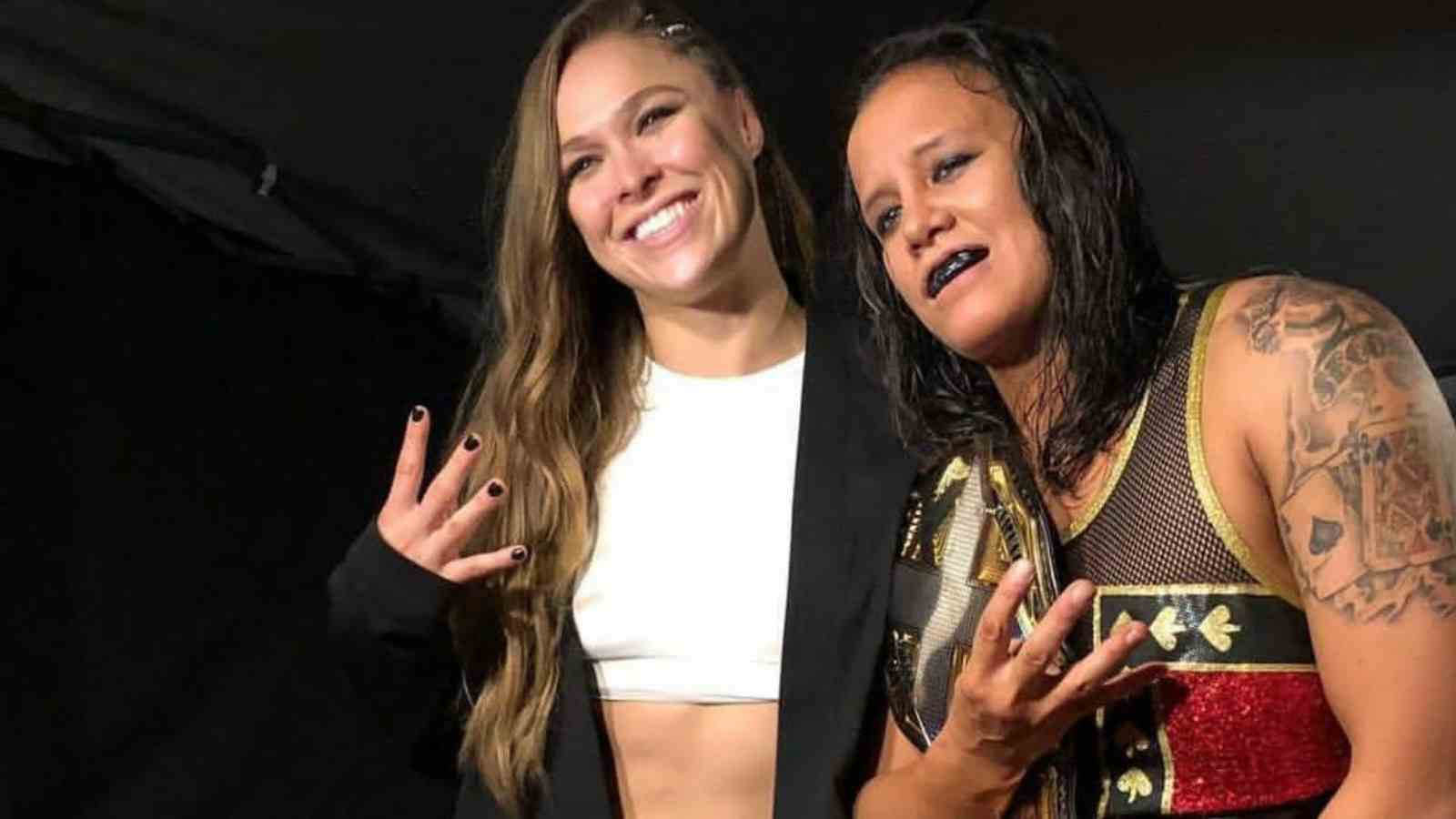 There were concrete plans for Ronda Rousey at this year's WrestleMania. The titles which she captured this week on Raw alongside her former UFC mate Shayna Baszler, was supposed to happen at the pop-culture extravaganza. However, due to Rousey's injured arm, the creative plans were retrieved.
Just for the sake of inclusion, WWE booked Rousey on their biggest show of the year in April. It took almost two more months for the promotion to accomplish their vision for The Baddest Woman on the Planet. So being said, the formidable duo of Rousey & Baszler emerged victorious on Raw this week in a Fatal-4-way match for the vacant Tag-Team titles.
In case you missed it: