It might very well be a production botch, however, Sasha Banks appeared on last night's SmackDown intro. Caught by some eagle-eyed state-of-the-art features, The Blueprint was there in that minute long presentation. To clear things up, the latest SmackDown taping was not live. They recorded the episode last week itself.
Given that the production trucks did plenty of audio sweetening in the taped episode, they must've gone through every part of that. The reinstallation of current Mercedes Mone in WWE programming is startling. After her calamitous walkout from the promotion last year, WWE trimmed her from almost everything. They even skip mentioning her name on their television, even if there's a necessity at occasions.
Even after joining New Japan Pro-Wrestling in January this year, Banks had nothing to say bad about her former workplace. She even issued a public gratitude towards Triple H, Vince McMahon & William Regal before starting her new journey. This shows how instrumental those personalities have been in her career.
Interestingly, there were offers for Banks alongside Naomi to return to WWE last year. However, the two parties could never agree on terms and eventually parted ways. It's unknown whether Mone will ever mark her comeback to WWE. But, per some notes from Fightful last year, WWE higher-esques would definitely want to see her back at some point in future. You can watch Banks' inclusion on SmackDown intro below.
Related: Positive update on LA Knight's future following unprecedented chants during Night of Champions press-conference
Sasha Banks aka Mercedes Mone got injured at NJPW: Resurgence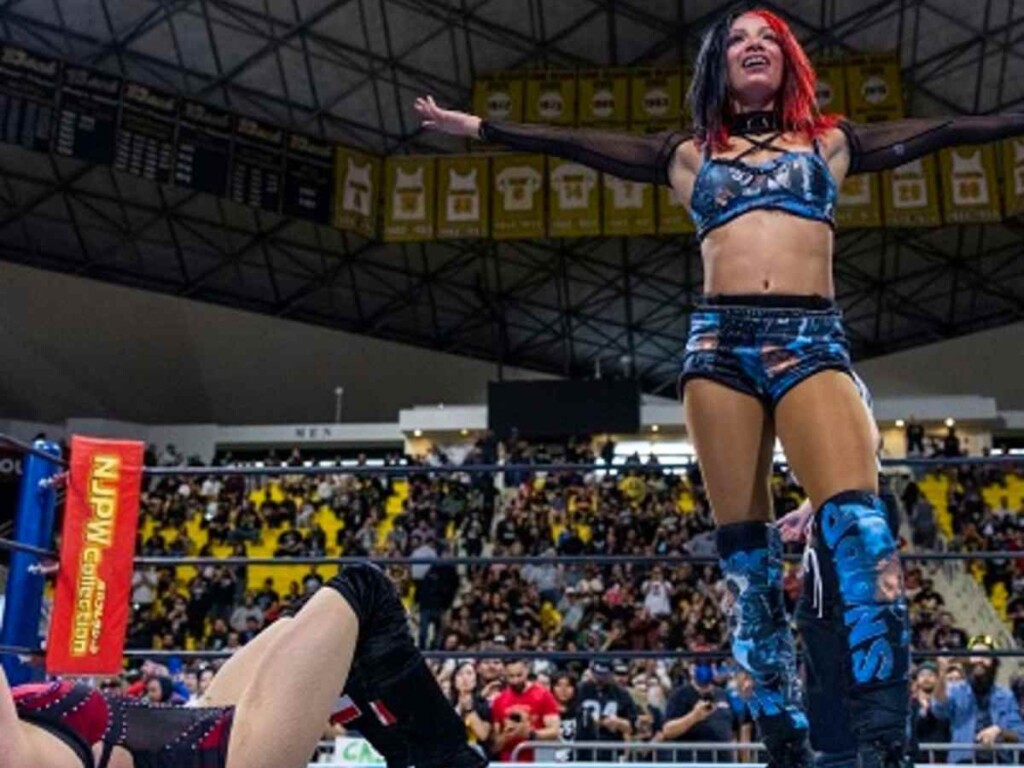 This past weekend, NJPW held their Resurgence pay-per-view. In the main-event, a new NJPW Strong Women's Champion was set to be crowned. Getting past through the qualifiers, Mercedes Mone and Willow Nightingale reached the finals. Both women promised to close the night on a high.
Unfortunately, the closing moments of that match gave nightmares to everyone. Mone injured herself while attempting a maneuver off the top rope. She slipped from the ropes and suffered an abrupt landing on her foot. As a result, the match finish was changed through an audible and Nightingale became the new champion.
Later on, Mercedes had to be taken out of the arena with some medical staff. She was in no condition to walk by own. Also, next day on Twitter, NJPW officially announced an injury to Mone's right ankle. This would certainly take some months off her career to heal up. Fans can only hope for a miraculously fast recovery for the former Sasha Banks.
In case you missed it:
Chelsea Green reveals how Cody Rhodes and Brandi Rhodes became the perfect matchmakers to set her up with former WWE Superstar
John Cena reveals why he agreed to be destroyed mercilessly by Brock Lesnar at SummerSlam 2014