Seth Rollins is a huge WWE star after backstabbing his partners in the shield Seth Rollins is a new milestone every year and has been a megastar for the last 5 years. Currently, Seth is doing one of the best works of his career in a heel turn and was in a feud with Matt Riddle and was going to face him on Summerslam 2022 which is canceled due to Riddle's injury.
On the 25th July edition, Seth Rollins just beat the hell out of Matt Riddle, and after that Curb Stopping Matt in the steel steps which lead to a serious injury to Matt Riddle and now canceling of the match on Summerslam. The match has been officially postponed and canceled from the Summerslam match card.
ALSO READ:"She's lucky the announcers were holding Doudrop and me back"- Ronda Rousey's untelevised appearance from Raw this week at MSG blasted by Nikki A.S.H
Seth Rollins is still in the Summerslam card?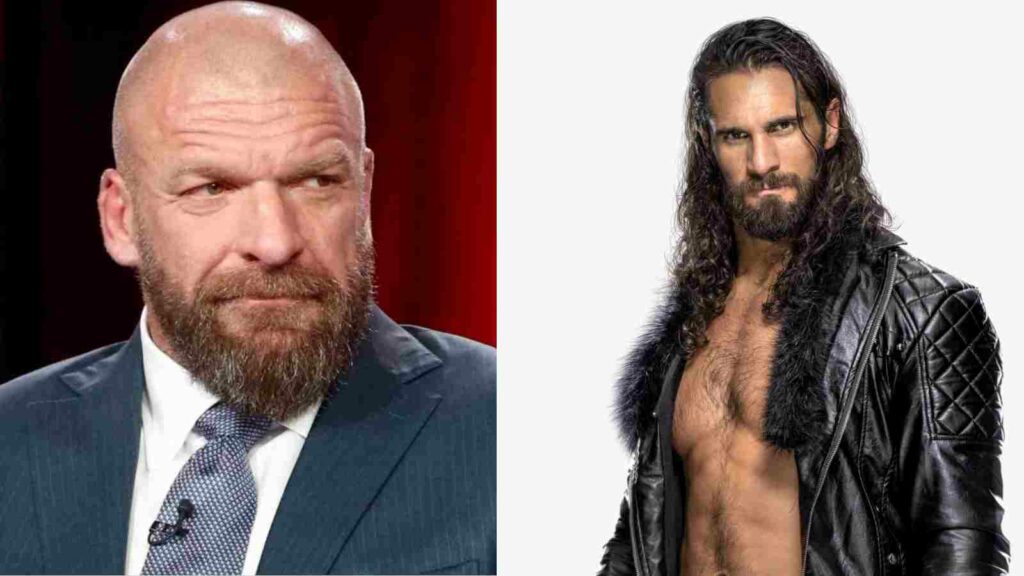 After the announcement of the cancellation of Matt vs Rollins, Seth Rollins apologizes to everyone who just bought the ticket for seeing this match and now doesn't have any reason for seeing the Summerslam.
Rollins tweeted, "For anyone who purchased a ticket to Summerslam hoping to see me in action, I apologize. I did everything I could over the 6 months to earn my spot on this show, but some things are out of my control. Thank you for always singing my song. They will hear ya someday"
After this tweet, the new creative head of WWE Triple H replied with a tweet in which he said, "I hear you" the rumors are that Seth is still going to be in the Summerslam backstage and after this tweet by Triple H it seems that Seth Rollins is going to be playing a part of Summerslam in any manner.
Rollins before this was in a feud with Cody Rhodes with whom he lost three times but the feud was not ended as Cody got injured and the next match got canceled similarly, Matt Riddle's match is also canceled the original bro suffered a huge concussion and is not one hundred percent medically clear.
This match has been getting built up for the last one-month Matt hitting Rollins with RKO outta nowhere and Rollins beating Matt Riddle with curb stomps and had great potential so this match most probably will occur in the next premium event hopefully Riddle will be medically cleared to compete in the ring and fight with Seth Rollins.
ALSO READ:"She's such a bad bi***" Britt Baker sparks rumors with comments on a possible match with Paige
ALSO READ:WATCH: The Rock surprises his fans by dressing up as 'Super Pet' Krypto
Do follow us on Google News | Facebook | Instagram | Twitter