Sheamus and Drew Mcintyre are perhaps the most hard-working stars in WWE now. Both come from distinctive backgrounds and have achieved massive success in their respective careers. While Sheamus became the first Irishman to win WWE Championship, Drew was also the first British to hold the title as well. While the two share a great bond in real-life, both have shared a great rivalry in the ring as well. Both had engaged in an intense rivalry in 2021 and even wanted to face each other at the grandest stage of them all – Wrestlemania. But, Drew lost the title at The Elimination Chamber thus ending this dream match for both.
Drew also said in an interview that his rivalry with Sheamus will go on till the day he retires. While Drew made his last appearance in a losing effort where he lost to Austin Theory in the Money In The Bank Ladder match qualifying match. Sheamus has joined forces with Ridge Holland to form a faction, what they call "The Brawling Brutes". The two superstars might be on different routes today but their contributions to the wrestling world cannot be undermined.
ALSO READ: "He doesn't have a hope in hell"- Sheamus denies any chances of Drew McIntyre winning the Money in the Bank contract
Steve Austin praises Sheamus and Drew Mcintyre, calls them " Future Hall of Famers"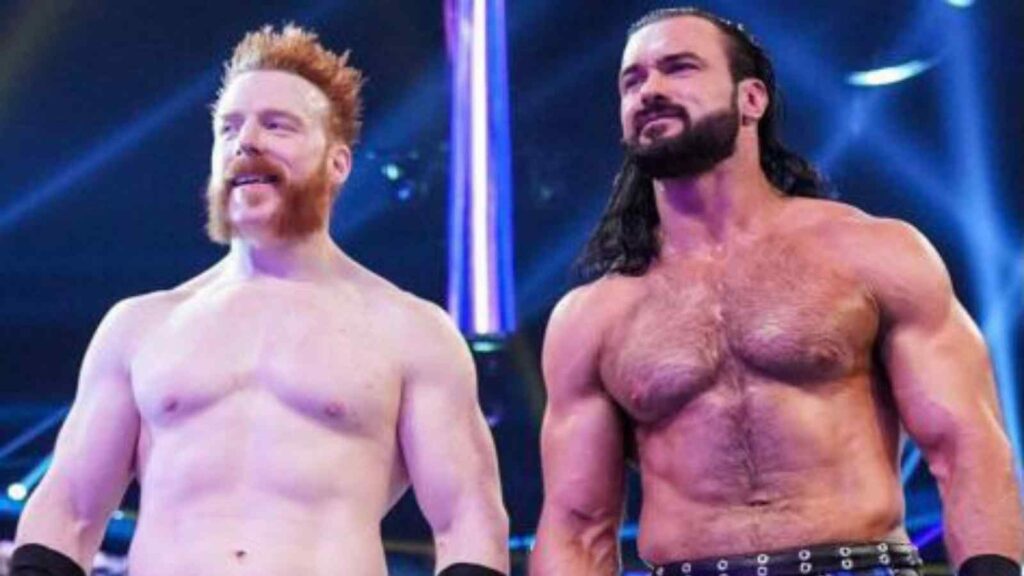 Recently, The WWE Hall of Famer Stone Cold Steve Austin also praised both the former champions and firmly believes that both will be future Hall Of Famers as well. While speaking with Bill Apter, Stone Cold reflected on the recent showdown of two superstars at a House show held in Reno, Nevada. Steve Austin was also part of the attendance to witness the fight as well.
Speaking on the match, Austin said- "Drew and Sheamus headlined the card and they had a tremendous main event, They went probably at least 20 minutes, almost like an anything goes match, and they tore the house down. They were a great main event and everybody loved it. Drew McIntyre is still doing great things. Hell, Sheamus, I love where they've got him figured right now."
Austin would then continue to say that when both of them came to ask him about the match he simply said they don't need any advice from him and even continued to say that both stars would feature as Hall of Famers in the future. Austin told Apter- "They came back after the match and said, 'Hey, what do you think?' I said, 'Come on, guys. Y'all got 40 years of experience between you. Y'all have been in the business longer than I ever was. What can I tell you guys? You're two professionals!' Two super great human beings and two Hall of Famers. In all of these Hall of Fames that I've been in, they'll go in as well."
While the two received huge compliments from The Hall of Famer, both will square off against each other on the July 29th edition of Smackdown in a first-ever Shillelagh Match, and the winner would get a shot at Undisputed WWE Universal Championship WWE's premium live event Clash at The Castle which is scheduled to be held in Cardiff in September.
ALSO READ: "Adds to the longevity as well" Sheamus reveals plans for the future
ALSO READ: "As long as I can make everything fun in life, that's the most important thing" – Sheamus revealed his intention to act in Hollywood movies
Do follow us on: Google News | Facebook | Instagram | Twitter