The Bella Twins consisted of real life sisters Nikki and Brie Bella as a Tag-Team in WWE. The duo were the dynamic match for their counterparts inside of that ring. Although, they consider themselves as retired from in-ring competition they made a cameo appearance in this year's 30-woman Royal Rumble match but were eliminated from the contention well in advance.
The Bella Twins not only were an impactful team but also the twin sisters have enjoyed success being a singles star as both woman have held the now retired Divas Championship in their respective individual careers. More significantly, Nikki Bella has been the longest reigning Divas Champion in company's history too.
Nikki and Brie made their television debut on 31st October, 2008 and have been part of many memorable moments until their retirement which came few years back in 2019. Nikki Bella is the ex-fiance of fellow WWE superstar John Cena and they cherished some quality time together before their eventual split in 2018 after conflicting views towards their relationship going further. Although, as of now, Nikki is happily married to Artem Chigvintsev and her sister Brie Bella is the wife to current AEW wrestler Bryan Danielson who was better known as Daniel Bryan in WWE.
ALSO READ : "I just knew that I didn't want to bring a child into a relationship"- Nikki Bella details about what happened towards the end of her relationship with John Cena
The Bella Twins recall their issues prior to their WWE debut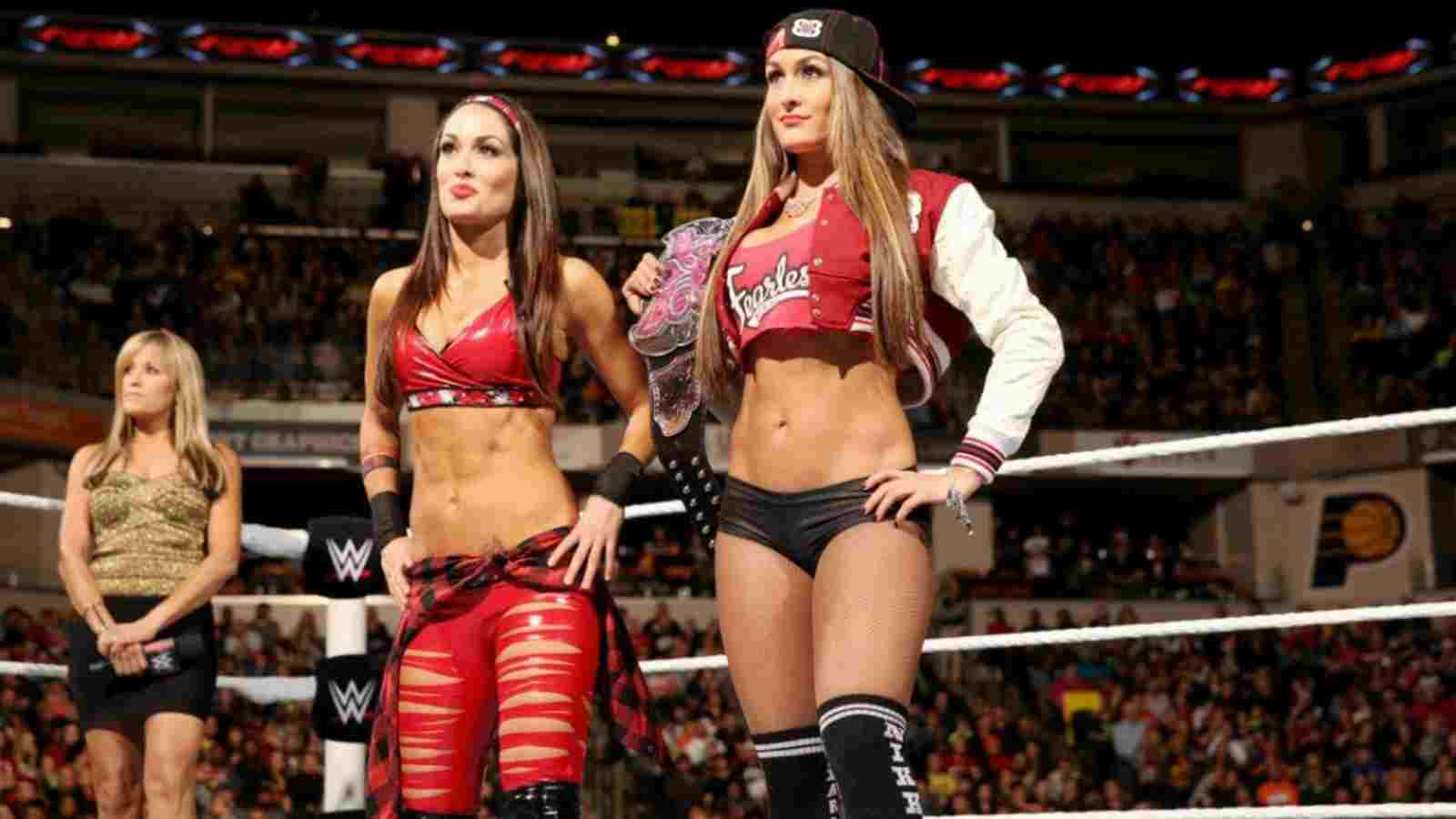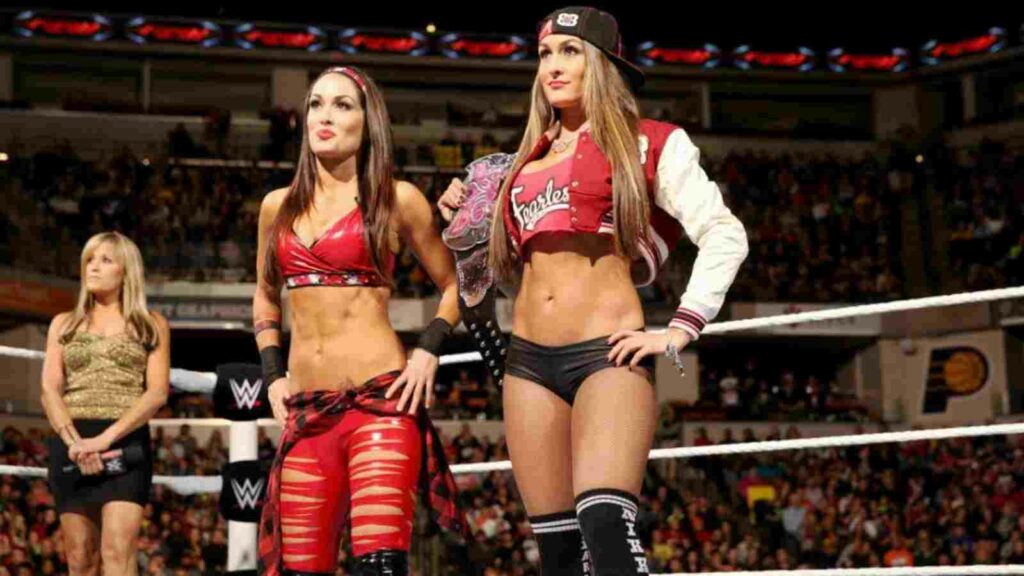 As we know The Bella Twins arrived on the scene back in 2008 but that wasn't as smooth as anyone would expect it to be. On the A&E Biography: WWE legends edition based on the twin sisters, they revealed their struggles about the locker room they were victim of before making their television debut. They revealed that back in the day there used to be a snatch fest between the women backstage inorder to make the cut on camera as there used to be very fewer women segments back in the day on WWE programming.
"I was very nervous to go to TV. I just had a lot of pressure. We were entering a whole new group of women, and dealing with TV time and money… If you look at television, there's probably 10 different segments, maybe 12. But there's only one for women. And that's a lot of women fighting for a spot," said Brie.
Brie Bella also recalled about the problematic stuff their colleagues used to have especially with their outfits calling their pants as "Bell bottoms" and insisting them not to wear that black and red combination as some other already had that colour combination and in amidst of that The Bella Twins were worried about their wardrobe as they had to debut moments later on.
"And then we put on our outfits and then we were told, 'Oh, it looks like your pants look like bell bottoms, some other girl wears bell bottoms.' We're like oh my gosh. 'Oh, black and red? Well someone else wears black and red, you guys can't wear that.' And Nicole and I just looked at each other and we're like, we were supposed to debut tonight, what are we going to do?"
ALSO READ : "It was stupid. I told him"- Dutch Mantell reveals that he had told Stone Cold Steve Austin that his Ringmaster gimmick was one of the worst he has ever seen
ALSO READ : WATCH : Dwayne Johnson receive boos at the San Diego Comic Con for coining a possibility of his Black Adam beating Superman
Do follow us on: Google News | Facebook | Instagram | Twitter